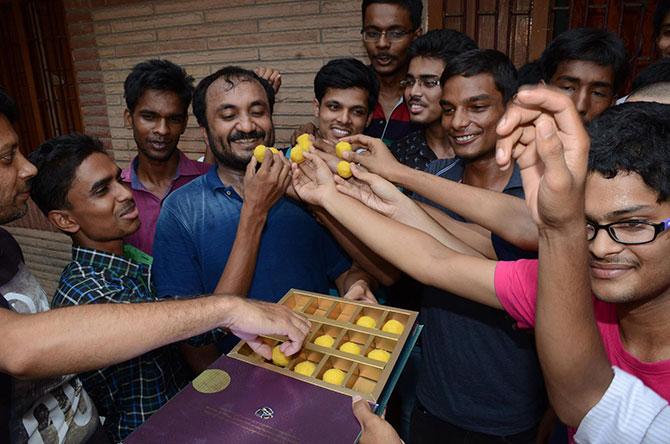 Among the successful students who cracked the IIT-JEE this year include wards of marginal farmer, daily wager and small time teachers.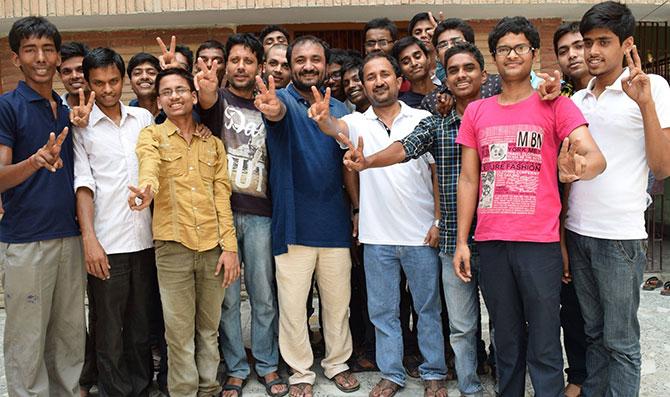 Super 30 students again stole the show with 28 out of 30 candidates qualifying in the JEE Advance results, announced Sunday for admission in IITs.
Significantly, the successful students from the known academy of mathematician Anand Kumar are wards of marginal farmer, daily wager and small time teachers.
Run at the residence of Anand Kumar in Patna the students from underprivileged sections are provided free coaching along with food and lodging.
An elated Anand Kumar said that the results were attributed to students' hard work and sincerity.
"I would have been happier had all the 30 students made it. But it cannot be always like that. I wish all the success to those who have not been able to make it. They will certainly excel in their chosen fields," he added, thanking the entire Super 30 team, his family members and the students for the success.
Since its inception in 2002, the institution has made extraordinary results in the JEE exam and the feat was appreciated around the world.
While Bipin Kumar's mother Kumari Chanchala is a teacher in a small private school far away in Palamu (Daltonganj), his father Vijay Kumar Gupta is unemployed and the family is barely able to make both ends meet.
"After class 10, I felt like discontinuing my studies, as my family just could not afford further education. Thinking of the IIT was just out of question," the boy recalled, after telling his parents about his success.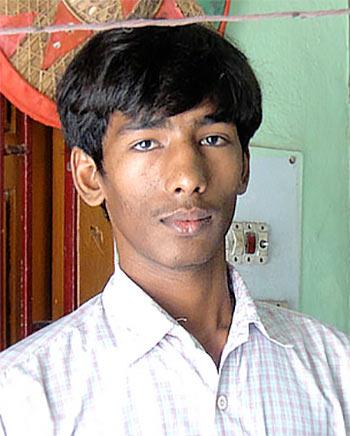 But he is not alone.
There are many others like him from an indifferent background.
If one is the son of a daily wage labourer, another is the son of a private security guard or a jobless person.
"I am the first person in my family to have continued my study.
"My father is not even aware as to what I have done, though he always encouraged me to pursue education," said Basant Kumar (pictured left), another successful candidate. (Click here to read more about him)
Ajit Kumar, whose father Naresh Choudhary sells vegetables in Patna's outskirts, was a happy boy. "Our efforts have been rewarded.
Super 30 is a free-of-cost residential programme for students from underprivileged sections of the society.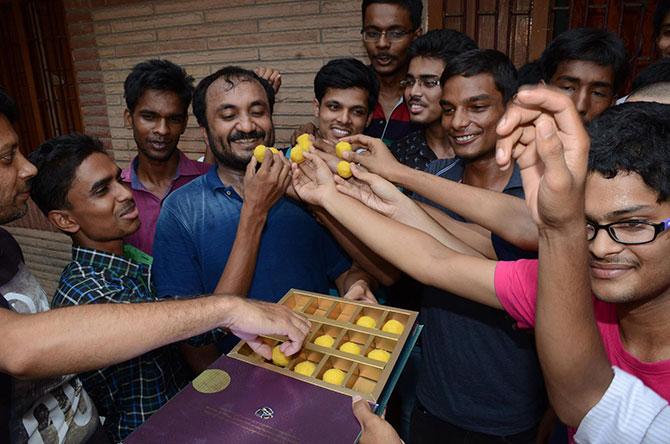 Anand Kumar said the result was expected. Congratulating the successful candidates, Kumar said,
"I feel for two others, who could not make it. They had also done a lot of hard work. Success or failure doesn't matter. I am confident, rest two will also get into good institutions to make a mark in life."
All images: Kind courtesy Anand Kumar/Facebook
ALSO SEE
'No one in my family knows what IIT is'
'Even in difficult times, you must learn to trust yourself'
'I wanted to go to the best school in the country'