Experts say this is a good time to buy a house for self-use, points out Sanjay Kumar Singh.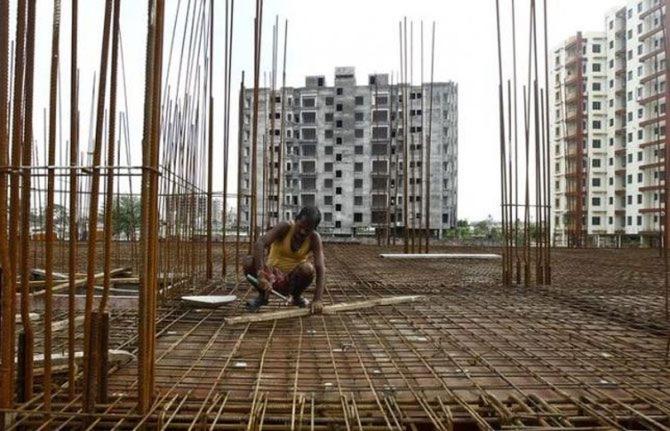 With the festive season underway, developers are doing their best to outdo each other in offering deals and discounts.
Banks and housing finance companies (HFCs) are sweetening the deal further by offering special rates on home loans.
Amid this all-round marketing hype, it is easy for the customer to get swayed and let the tail (the deals and discounts) wag the dog (the purchase decision).
Here's a roadmap you can use to make the right purchase decision.
Experts say this is a good time to buy a house for self-use.
"Prices have bottomed out in most cities. Interest rates are also at a decadal low. And you have developers rolling out attractive deals and offers," says Anuj Puri, chairman, ANAROCK Group.
Fix your budget
First, you need to get a fix on how much you can afford to spend on a house.
Don't let your budget be determined by the down-payment you can afford and the maximum loan amount you are eligible for.
"Remember you have other financial goals as well, like retirement planning, children's education, etc. It should not be the case that you buy an expensive house and are then left with insufficient funds for your other goals," says Vishal Dhawan, chief financial planner, Plan Ahead Wealth Advisors.
While estimating your budget, factor in all the other costs that arise in the wake of a home purchase.
These include costs like stamp duty and registration, brokerage, interior work, among other things.
Buyers often factor in the longest possible loan tenure when deciding on their budget.
"But a longer tenure will push up your interest costs and make the purchase more expensive," says Dhawan.
Drawing a lesson from the massive job losses seen during the pandemic, make a provision for this eventuality, too.
"Double-income and single-income families must have savings equal to six and 12 months' EMIs respectively," says Dhawan.
Also take into account developments like child-bearing that can change the status of your family from double-income to single-income.
Your budget will determine the choice of both the micro-market and the size of the property you can buy.
Zero in on the micro-market
Next, narrow down your search to one or two micro-markets.
Would you prefer a smaller house in the city centre or a bigger one at the periphery?
"The choice of micro-market should depend on where your, and your spouse's, jobs are located, location of the children's educational institutes, and availability of social amenities, and infrastructure like connectivity," says Subhankar Mitra, managing director, advisory services, Colliers India.
Ready-to-move or under-construction?
Depending on how quickly your family wants to move into the house, you should then decide whether to buy a ready-to-move (RMV) property or an under-construction (UC) property.
Many people nowadays prefer an RMV property to avoid the risk of delays in possession.
"If you go with this option, you will have to arrange the finances immediately," says Vikas Wadhawan, group chief financial officer, Housing.com, Makaan.com and PropTiger.com.
This means you must have the down payment available and get a loan sanctioned by a bank/HFC at the earliest.
If you invest in a UC property, you will have to continue paying rent for the house you live in (unless you live in your own).
But the UC option gives you time to arrange your finances.
"Payment plans like 10:90 and 20:80 that builders offer currently mean you just have to pay the 10 to 20 per cent out of your pocket while booking. The rest has to be paid on possession, so you can delay taking a loan," says Mitra.
A RERA-registered project
Next, look for developers in your chosen micro-market who have the kind of housing you are looking for.
"If you are opting for a UC property, the developer should be reputed and reliable," says Puri.
He must have a track record of having completed a number of projects in the past (first-timers can be risky).
Buyers living in his older projects should attest to his timeliness and quality of construction.
"If you are buying a UC property, go for one that is RERA-registered. This indicates the builder is compliant with regulations and all his approvals are in place," says Wadhawan.
Next, narrow your search down to the right apartment.
Look for one that suits your criteria -- Vaastu-compliant (if you so desire), lower or upper floor, the right carpet area to meet current and future needs, and the right specifications.
Evaluating deals
Once you have applied all these filters, you will be left with only a few developers.
Now is the time to compare deals and discounts.
The best kind of deals, according to Puri, are the monetary discounts and statutory fee (like stamp duty and registration fee) waivers.
Offers like a free modular kitchen, free parking space, etc should also be welcomed since these are costs you would anyway incur.
"However, offers of gold coins, travel vouchers, cars, lucky draws, and the like have nothing to do with the home. They do not add to its liveability quotient or its future resale value," says Puri.
Accord the least value to them.
Check the loan rate you are eligible for
Banks and home loan providers have announced special rates for the festive season going as low as 6.45 per cent.
Some like Tata Housing have announced a rate of just 0.99 per cent for the first year.
The first thing you must do is check with your preferred lender the loan rate you are eligible for.
The best rates are available only to people who have a credit score of 750+ or 800+.
Go for a loan linked to an external benchmark.
These loans move in tandem with their benchmark.
"Banks' home loans are linked to the repo rate. NBFC loans are benchmarked differently," says Adhil Shetty, CEO, Bankbazaar.com.
Also check out other costs like prepayment fee, pre-closure fee, etc.
"Prefer a lender that makes it easier for borrowers to pre-pay, instead of setting difficult conditions," says Shetty.
For instance, if a lender stipulates that you can only prepay a minimum amount equal to 10 times the EMI, that will make it difficult for you to prepay than if the lender allows prepayment once every quarter.
Finally, go with a lender with a good reputation for customer service.
It should offer digital self-help tools and should preferably have a branch close to your home.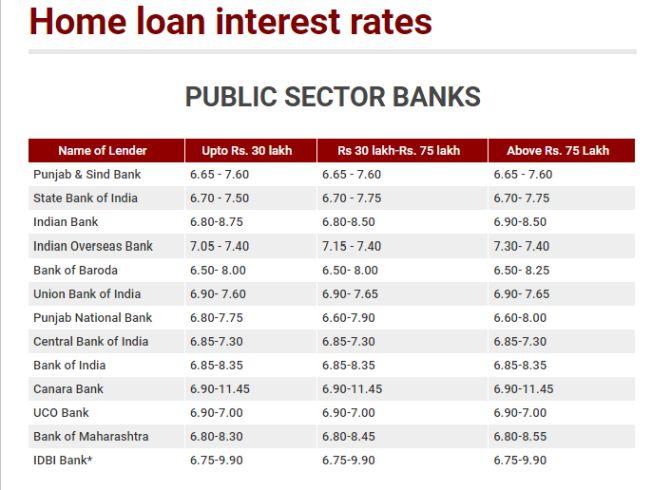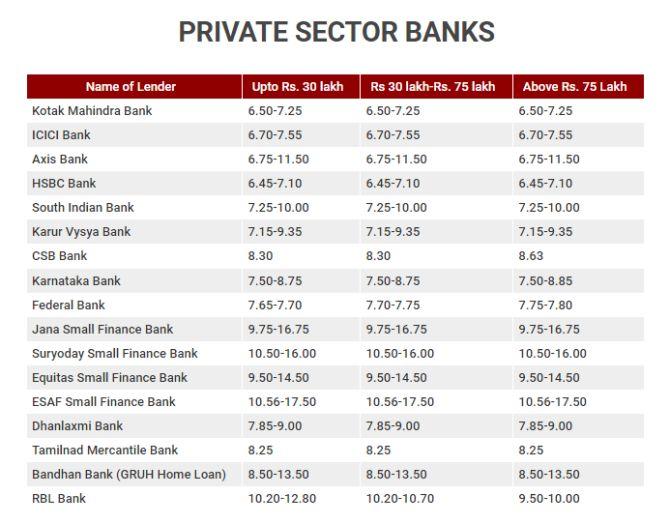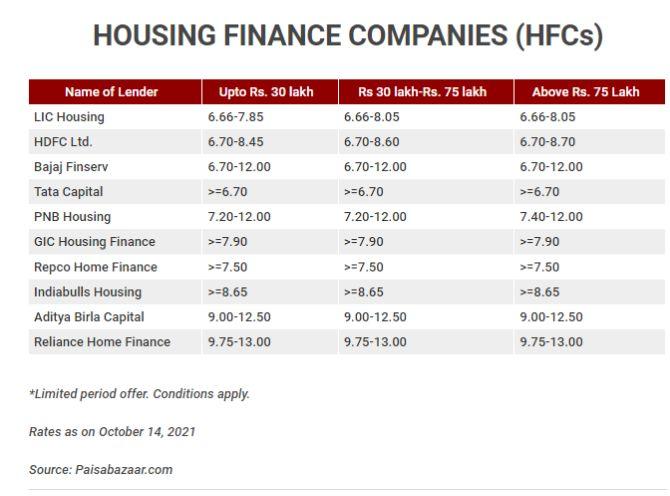 Feature Presentation: Aslam Hunani/Rediff.com