A balance transfer to another lender entails substantial cost and time, points out Sarbajeet K Sen.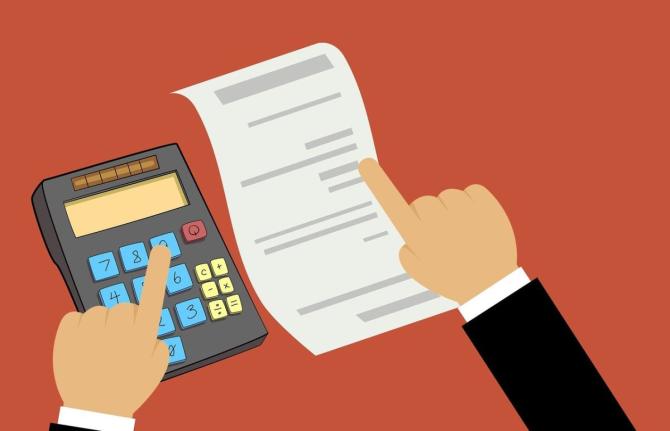 The home loan market is abuzz with attractive festive season offers from all the big lenders.
HDFC and State Bank of India are offering loans at interest rates starting from 6.7 per cent, and Kotak Mahindra Bank has dropped its rate even further to 6.5 per cent.
New homebuyers should definitely make the most of these offers.
In addition, existing borrowers, too, have a chance to lower their loan cost by grabbing these offers.
Who should refinance?
Anyone currently paying an interest rate considerably higher than the best rates available in the market should refinance.
"If you are still in the earlier part of your loan tenure, your balance outstanding is high (around 50 per cent or more), and if your interest rate is considerably higher than the best-available rates, which are now as low as 6.5 per cent, consider refinancing," says Adhil Shetty, chief executive officer, BankBazaar.com.
Bigger the outstanding loan amount, higher the saving you can make by refinancing.
Raj Khosla, founder and managing director, Mymoneymantra.com, agrees.
"On a Rs 75 lakh loan, if the residual tenure is 10 years and your interest cost declines from 8 per cent to 6.5 per cent, you would save around Rs 7 lakh."
Borrowers on loans linked to older benchmarks (and not the repo rate) could benefit considerably from a balance transfer.
Check with existing lender first
Contact your existing lender and ask for a transfer to the best rate offered by it (provided that rate is competitive).
A balance transfer to another lender entails substantial cost and time.
Your existing lender could transfer you to a lower rate at a lower cost (Rs 1,000-10,000).
If you are with one of the bigger players, you may be able to carry out the entire process online.
Don't go by interest rate alone
If the total saving you can achieve over your remaining loan tenure is higher through a balance transfer to another player, opt for that.
Calculate the net savings you will achieve by factoring in both the savings on interest cost and the costs involved in transferring.
"Consider a transfer if the interest-rate differential is at least 60 basis points," says Khosla.
The costs involved include the processing fee (Rs 5,000-Rs 10,000), stamp duty (0.2-0.5 per cent of loan amount), and legal-technical fee (Rs 2,000-Rs 5,000).
When selecting the new lender, understand the conditions attached to prepayment.
One lender may, for instance, allow prepayment only once in a quarter, while another may allow it twice in a year.
Yet another may have a clause that the prepayment amount must be a certain multiple of the EMI, say, 10 times.
If, say, a borrower has an EMI of Rs 30,000, he will need to collect Rs 3 lakh before he can prepay.
If he has the ability to prepay only Rs 1 lakh in a year, he will have to wait for three years to make the prepayment, which means his chance to reduce the principal amount will come at longer intervals.
"If two lenders have the same interest rate, go with the one that has less stringent conditions for prepayment," says Shetty.
Stick to quality players
Choose your lender carefully.
"Opt for one with a strong CASA (current account savings account) franchise. This will ensure you continue to enjoy an attractive rate of interest throughout your tenure," says Khosla. Also, select a lender with a reputation for customer service, one that has a branch near your home, and allows you to conduct most transactions online.
At the time of refinancing, the new lender may offer to top up your home loan for, say, home improvement.
Take on this additional liability only if you need the money urgently.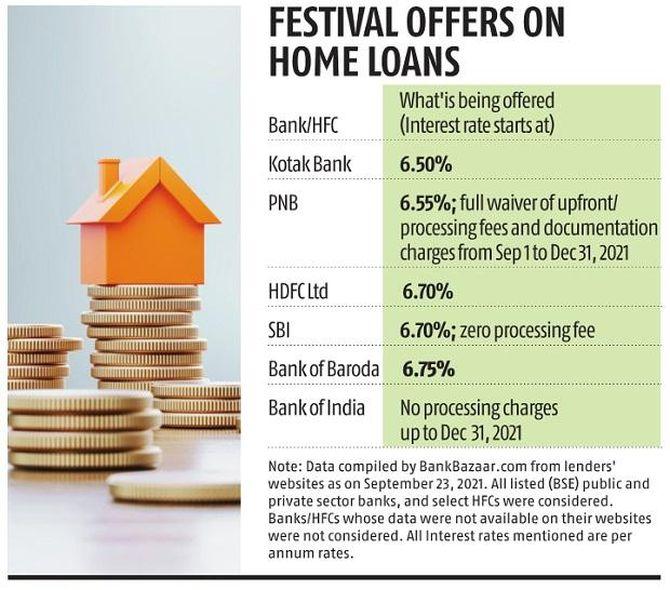 Feature Presentation: Aslam Hunani/Rediff.com