While all champagnes are sparkling wines, not all sparkling wines are champagnes, says Alok Chandra.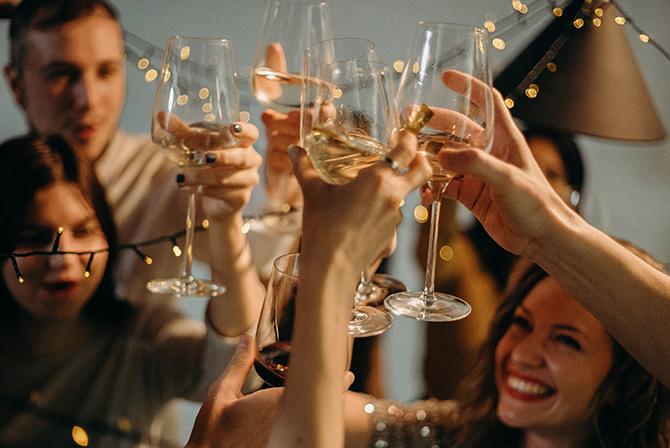 It's that time of the year again when people are celebrating and nothing signifies a celebration better than the popping of a bottle of sparkling wine or champagne.
You know, of course, that while all champagnes are sparkling wines, not all sparkling wines are champagnes!
That's because clever marketing by the French has resulted in champagnes being placed in a separate category from 'other' sparkling wines, which reinforces champagne's exclusivity and boosts its price.
An ordinary sparkling wine may be qualitatively better than a given champagne, but if you think something is better, it is -- for you -- and that's where champagne wins over other sparklers.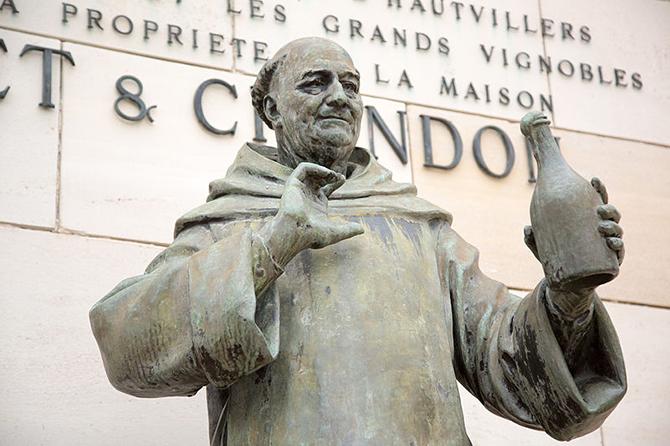 Champagne is the sparkling wine produced by the methode champenoise -- the in-bottle secondary fermentation technique said to have been developed in the 16th century by Dom Perignon, a French monk -- in the Champagne district of France primarily from three locally-grown grapes: Chardonnay, Pinot Noir, and Pinot Meunier.
Champagne can be either blanc (white) or rose (pink); there are no red champagnes -- even though two of the grapes are red!
A blanc de blancs is made only using Chardonnay; a blanc de noir is using only red grapes.
Most champagne is non-vintage, with the wine blended for several years.
A vintage champagne uses at least 80% wine from a single year, with the wine having been matured for anything up to 10 years in-bottle; a Prestige Cuvee is the champagne at the very top of a producer's range.
The best-known Prestige Cuvee Champagne is probably Dom Perignon from LVMH, the luxury house owned by Frenchman Bernard Arnault.
LVMH also owns Moet & Chandon Imperial, Veuve Clicquot, Krug, Mercier, Ruinart, and Chandon India.
Other famous examples include Louis Roederer's Cristal (which till their 1945 vintage was exclusively for the Russian tsar) and Pol Roger's Cuvee Sir Winston Churchill.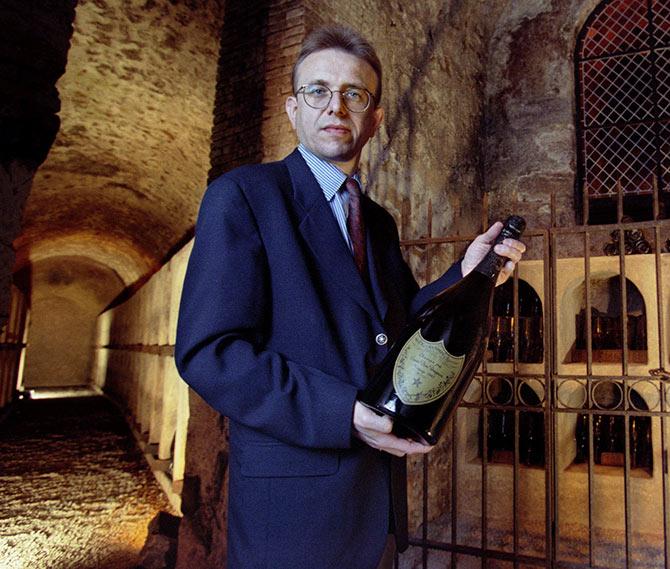 There are 260 champagne houses producing nearly 245 million bottles (out of 350 million total) of champagne, sourcing their grapes from some 19,000 grape growers in the region -- of the latter only 2,124 produce what's called 'Grower Champagne', sourcing the grapes from their own or nearby estates.
Most good champagnes retail in the US for $60 (Pol Roger, Palmer, Bollinger, Veuve Clicquot, Billecart-Salmon, Henriot), with only Ruinart Blanc de Blancs breaking out of this price band at $90.
Then there's Dom Perignon ($190), Krug ($200), and the Louis Roederer Cristal ($270).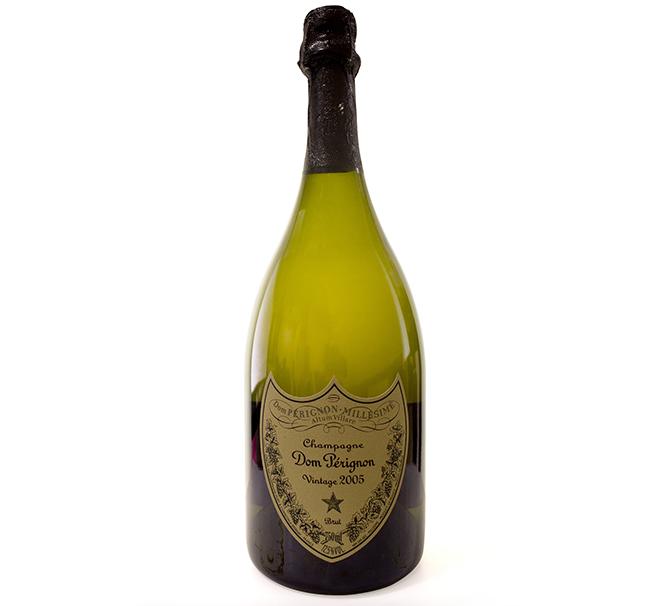 Wine prices in India tend to be two to three times higher due to high customs duties and state imposts.
The Billecart-Salmon Brut Reserve costs Rs 8,470 ($121) in Bengaluru, although price multiples for the LVMH wines are lower: Moet & Chandon Imperial is Rs 5,730 ($82); Veuve Clicquot Yellow Label Rs 5,938 ($85), and the Dom Perignon Rs 16,162 ($230).
And the most expensive champagnes in Bengaluru?
Try the Louis Roederer Cristal (Rs 25,708/$367) or the Dom Perignon Brut Rose (Rs 34,595/$494) -- and if you're really going for broke, then the Dom Perignon Platinum (Rs 45,908/$655)!
Few retail outlets in India will have as extensive a collection of champagnes as Tonique in Bengaluru which displays some 800 wine labels on its 15,000 sq ft first floor area (the ground floor has 500 spirit and beer brands).
Surely worth a visit, even if just for window shopping.
My personal favourite?
The Billecart-Salmon Brut Reserve -- smooth, elegant, complex.
---
Alok Chandra is a Bengaluru-based wine consultant