The way forward is to make wines more fun, especially for 18 to 25 year olds.
Ranjita Ganesan and Nikita Puri report.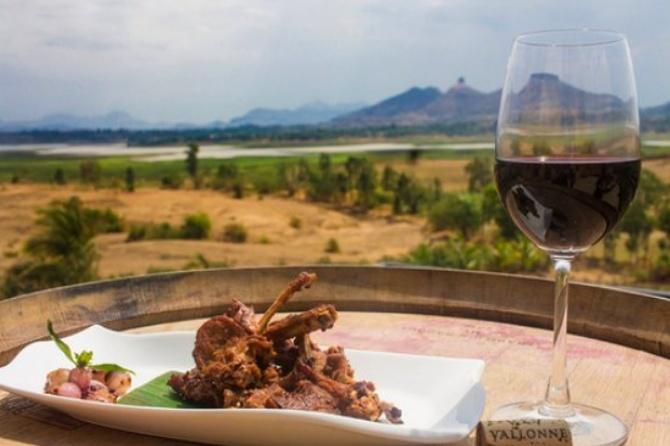 Nashik in Maharashtra, with its gently sloping hills, placid weather and iron-rich laterite soil, has always been ideal for growing large, juicy table grapes.
In the last two decades, however, finer, more exotic species of grapes have come to cover several thousand acres of land there, as more Indians entered the business of winemaking.
Berries of Cabernet Sauvignon, Chardonnay and Viognier, sourced from France and Germany, are being nurtured and processed into bottles with locally derived names: Kadu by Sula Vineyards, J'NOON by Fratelli, or Anokhee by Vallonne Vineyards.
The winery trails, tasting lessons, vineyard stays and a popular music festival that have consequently sprung up in the region point to a culture budding around this fermented drink in India, slowly but noticeably.
Wine is not customarily consumed in India. Much of the raw material and equipment including grafts, yeast, barrels, corks and machines have to be imported.
Shops selling liquor in India often go by the term 'wine shops', but the beverage only forms a drop in the vast ocean of alcohol drunk in the country: It claims a mere 1% share, compared with 57% for spirits led by whisky, and 47% for beer, according to consumer research firm GlobalData.
Usually priced between Rs 450 and Rs 2,000 a bottle, it is an expensive indulgence relative to spirits. Further, the mythology surrounding wine -- spanning grape varieties, regions, ageing methods, tasting notes and food pairing -- can be daunting, so connoisseurship is still rare.
At the same time, it is not an entirely alien tipple either. They say if you give a Kodava (Coorg) woman a bouquet of roses, she'll appreciate the gesture, but the moment you turn around, she'll make wine out of the petals.
Guavas, star apples, figs, betel leaves, bird's eye chilli, pineapple, hibiscus and more: coffee country Kodagu has a long tradition of homemade wines that have started to find an audience in nearby Bengaluru, allowing Karnataka to become a hub for wine alongside Maharashtra. Arunachal Pradesh, too, produces kiwi wine commercially.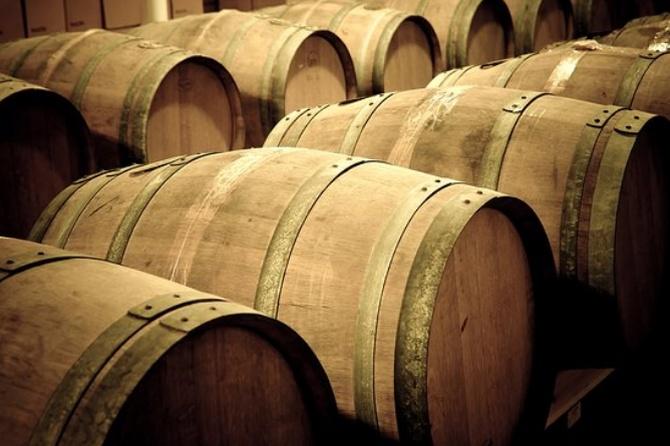 Growth is expected to accelerate: As of 2017, the Indian wine market accounted for 45.6 million litres, which GlobalData forecasts will reach 84.8 million litres by 2022.
Domestic wines currently make up 75% of the wine consumed overall in India, the rest being imported, says wine educator and Master of Wine Sonal Holland.
Last year, Sula Vineyards became the first Indian wine-maker to sell more than one million cases, helped by blends such as Cabernet Shiraz, a red wine that found favour with women.
Fratelli Wines sold 220,000 cases last year, while Grover Zampa sold 187,000 cases. Rivalry and inventions among the top wine producers is growing as they receive investments and attempt to tackle competition from imported wines.
For a country that began experiments with international wine styles only recently, the industry appears to be taking quick strides.
Nikhil Agarwal, whose wine consultancy All Things Nice invites consumers to pick their favourite wine every year, was surprised recently when an Indian producer entered a Pinot Noir -- a particularly difficult grape to grow locally -- it had developed into the contest.
Domestic wineries have moved from creating predominantly sweet wines in their initial years to drier, complex blends now, he observes. They also seem to be investing more in wine tourism.
Curiosity about wine, if not serious love for it, leads people from Mumbai, Pune and Gujarat to navigate the tight, rustic path off the Mumbai-Nashik highway that leads to Igatpuri's Vallonne Vineyards.
In the little villages along the way, people are aware of the boutique winery that entertains some 1,500 visitors every month. It was founded 10 years ago by Shailendra Pai, an industry veteran, and in 2016 the trappings of hospitality appeared -- four Goan-style rooms, an Asian-inspired restaurant, and tours given by the winemaker of its large cellar and barrel rooms.
On its premises, there is no television or Wi-Fi, and the bars on mobile phones dwindle. It attracts discerning visitors with many questions, says winemaker Sanket Gawand, causing his 30-minute sessions to go on for two hours sometimes.
Vallonne's most expensive wine costs Rs 2,400 a bottle, and he says that visitors "don't just buy it, they buy it in numbers".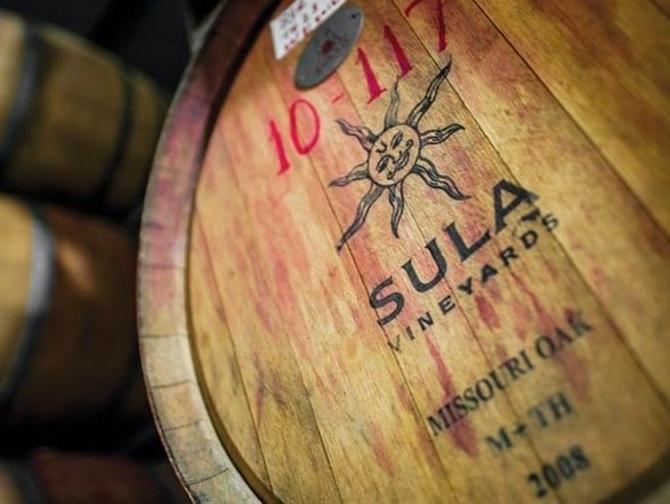 Less than an hour away is Sula Vineyards, which resembles a theme park. For an entry fee of Rs 200 each, people can roam its large fields, strewn with selfie-worthy art installations, fountains, restaurants and shops.
For a little more, they can sample wines with crackers and cheese in tastings that happen every 30 minutes. As many as 35,000 visited over the Christmas weekend.
Occasionally, there are first-timers who wonder if they should be mixing the wine with water, or some who expect to be poured full glasses, laughs associate winemaker Rahul More, who wears his cap backwards.
Sula has for long thought up ways to make wines seem 'cooler'. Twelve years ago, it launched an annual two-day indie music festival, which draws such crowds that local hotels sell out and people have to sleep in tents.
Such engagement is set to rise, believes Holland. "People want to travel to vineyards and experience that lifestyle firsthand. This is especially true of millennials."
During harvest from January to March, wineries set aside grapes purely for visitors to enjoy trampling. Vallonne plans to grow its four rooms to 15, while Sula has sketches to add a resort in Karnataka.
Grover Zampa will re-launch its Doddaballapur winery as a tourism centre, says CEO Vivek Chandramohan, with plush interiors for guests, and high-end irrigation and drone-based monitoring for the grapes.
After certain local wines won national and international laurels in rounds of sniffing, swirling and blind tasting, Indian restaurants have started recommending them.
"There are some top-notch wines being produced in India and even our customers are well aware of the character of wine and different grape varietals," says Anurudh Khanna, executive chef at Shangri-La Hotel, Bengaluru.
Hampi-based KRSMA's Cabernet Sauvignon, Sauvignon Blanc and K2, alongside Grover Zampa's La Reserve and Vijay Amritaj Reserve are ordered most here. Some are creating special blends for venues: Fratelli makes the house wine for ITC Hotels, while Vallonne made one for the Mumbai-based eatery CinCin.
Reach has widened so that Indian wines can be spotted in army and navy canteens, on some international flights, in Michelin star restaurants and Indian eateries abroad.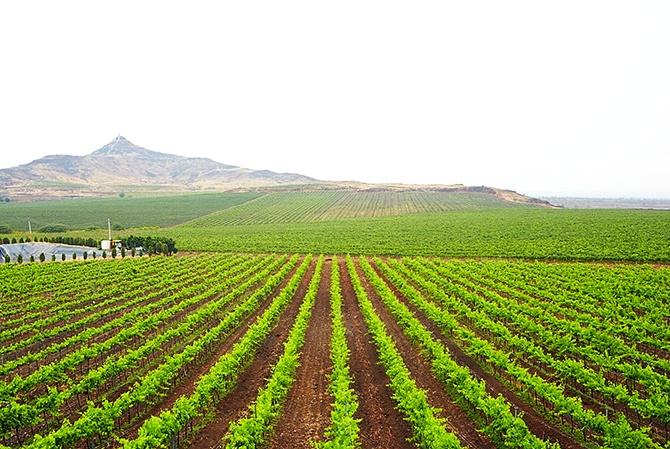 Nurturing vines is tough. One has to wait an entire harvest cycle and then some, to know if a grape will take to local conditions and experiment with blends and ageing.
"It is not for the impatient," says Pai. He would know: A Malbec planted in his vineyards caught a virus last season and had to be replanted.
He also lost a tonne of grapes to bird attacks before protecting the crop with nets. The more experienced wineries are now planting vertically to expose grapes evenly to sunlight, and washing the berries before processing them.
On tours, they tell of how they are trying to be sustainable by growing fruits and vegetables for their restaurant, and using plant waste as mulch.
As ambitions rise, some hints of consolidation are showing in the industry. India's oldest winery, Grover, launched wines from the foothills of Karnataka's scenic Nandi Hills starting 1992, and by 2012 it became Grover Zampa after acquiring a Nashik-based winery.
Last year, flush with investments, it bought two smaller players, Charosa and Myra. In 2017, Sula purchased Heritage Wines to expand into Karnataka.
One indication of a budding culture of wine appreciation in India is the presence of wine clubs in Delhi, Chennai, Kolkata, Bengaluru and even in some smaller cities.
After retiring from a career in marketing, Sharad Phadnis, 75, took up making wine at home. Impressed by his hobby, young residents in his building encouraged him to start the Nagpur Wine Club in 2011.
It has attracted 300 life members, a mix of young and veteran enthusiasts. Indian wineries participate in the club's annual festival and quarterly wine education events. Its members have attended wine tours and fairs around India, and in Hong Kong.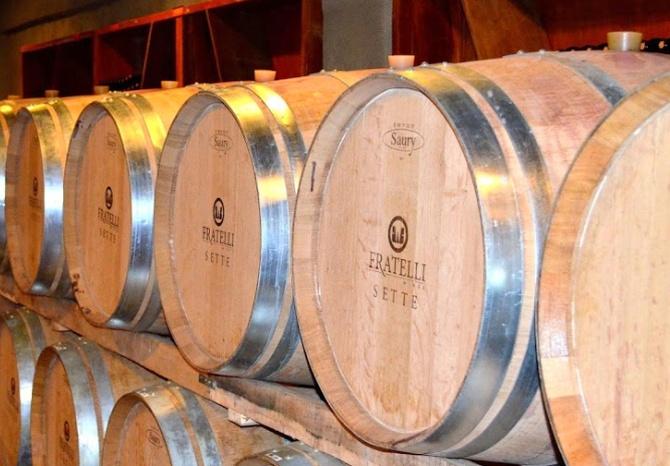 Homegrown wines face rivalry from wines sourced by reportedly over 300 importers in India.
"There are cheap wines coming in from Chile or Australia that become expensive after adding heavy taxes," observes Vrushal Kedari, winemaker at Fratelli. "Because they are imported, people imagine they are better." European producers, he points out, keep the best bottles for themselves and export the rest.
Holland finds wariness among consumers who feel Indian wines sometimes "taste or smell of chemicals" or cause headaches. "It's possible they are just dehydrated, but they link these things only to Indian wines."
This psychological barrier can be addressed by bringing in an industry body to regulate processes including levels of pesticide or sulphur dioxide in winemaking, she says.
The sector sees scope for policy improvements. When governments had offered subsidies to encourage wine production around 2000, small landed farmers jumped at the chance but most quickly slumped for want of marketing pizzazz.
They tried offering two or even three bottles for the price of one, which failed to help them survive but that practice reportedly continues even now among big players.
Most of those naive wineries have moved to contract farming for top players. Elsewhere, it is still difficult to convince some farmers to grow wine grapes because alcohol is taboo, says Sula's More.
Agarwal notes that varying excise duties in each state hurts business, too. This means producers must have a presence in multiple locations to do well.
Nevertheless, domestic wineries believe they will find more takers. "We want to be to wines what Xerox is to photocopying," says More. Ajay Shetty, founder of Myra Vineyards and now chief lifestyle officer at Grover Zampa, says the way forward is to make wines more fun, especially for 18 to 25 year olds.
Familiarity has increased, he notes, thanks to people having access to sangria -- a wine and fruit punch -- in restaurants. "It has got a lot of people to drink wine in the afternoons where earlier it used to be just cocktails."
Indian wine has things going for it: It is a relatively healthy alcoholic beverage, and eating and drinking local has become fashionable. It will be interesting to see whether homegrown wines can shed the stuffy image so that more people take to sipping them rather than guzzling beer.
Aditi Divekar contributed to this article