Wellness expert Roopashree Sharma answers your health queries.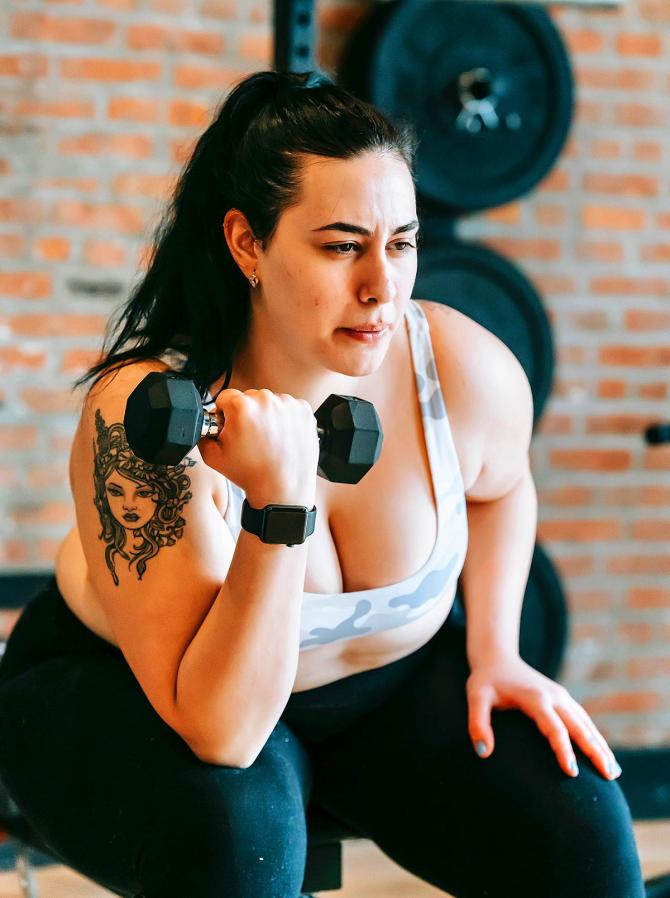 Dear Reader, Health is something we all take for granted. Until, one day, we get a rude wake-up call and find that we can no longer do so.
Are worried about your health?
Do you want to build your immunity?
Are you facing skin or hair issues?
Is your digestive system giving you trouble?
Or is belly fat your problem?
Mail your queries to wellness expert Roopashree Sharma at getahead@rediff.co.in (SUBJECT: Roopashree, can you help?) for her advice.
Hello Roopashree Ma'am,
I am trying to lose weight and want to take right quantity protein.
I am 51 years old, 79 kg weight and height 5.5 ft.
I stay in Chennai.
Thanks and regards,
Krupanand
Dear Krupanand,
It's good to keep a check on your weight, but it's not the only measure that defines being healthy. We should be active and feel energetic.
Therefore, your journey to becoming healthy should start with curing your body of any ailments/pains. Then make a plan for yourself that covers diet, exercise and sleep, aligned as per your body type and routine.
A diet should cover carbohydrates, fats and proteins, along with other vitamins and minerals. Fibre is also important (minimum 30 grams per day). All these are important and have specific roles; however, their quantity depends on your daily routine.
While protein is good for health, high quantities can be difficult to digest.
You can add more protein to your diet only if you exercise; else it will not get absorbed by the body.
Plant-based supplements can also be a good source of protein.
Also, to keep inflammation in check, you should add anti-inflammatory seasonal fruits like strawberry and cherries to your diet.
In terms of exercise, start with slow a Surya Namaskar and Kapalbhaati Pranayama. Gradually, in a month's time, you can go up to 10 rounds a day.
Dear Roopashree
My hair is starting to turn white.
Is there any way to make it black again, at least for a few years? Any diet or kadha or oil that can help?
I am 45 years old.
Other than mehendi (henna), what are natural ways to colour hair?
Trupti Desai
Dear Trupti,
There are many reasons for greying of our hair -- it could be hereditary, excessive use of hair colours, extreme stress or lack of proper sleep.
To begin with, keep a check on your lifestyle and sleep well at night. Learn to manage stress with daily Pranayams -- Anulom Vilom is recommended to balance the hormones.
For external care, indigo is a good option. You can mix it with amla (Indian gooseberry), hibiscus and brahmi (water hyssop) powder. Add coconut oil to make a pack.
Apply it once a week, keep for one hour and wash with plain water. If required, shampoo the next day.
You can also apply fresh homemade aloe vera gel once in two weeks to soothe the roots of your hair and calm your mind.
Hello Roopasharee
My problem is my girth.
My waist size has increased exponentially in the last year.
Now, bending is uncomfortable because my stomach comes in the way.
I cannot wear the clothes I like.
Is there anything in naturopathy or Ayurveda that can help me lose belly fat?
I am 33 years old, 5'5" tall and 80 kilos heavy.
Thank you.
Ravikant
Dear Ravikant,
The reason for increase in girth size is not only weight gain around the waist, but also the overall gut health and smooth functioning of the internal organs.
Any weight loss journey starts with a detox.
In case you consume alcohol regularly, stop until after you get back in shape and then keep it occasional.
In diet, reduce sugar intake (max 1-2 tsps daily). Aerated drinks should also be avoided.
Also avoid fermented foods like breads, cookies and cakes for a month and, thereafter, avoid consumption at night.
If you have a good Ayush certified Panchkarma centre nearby, it will help you with the detox process.
Regular exercise is equally important. Start with routine walks, gradually do stretches and eventually practise Surya Namaskar daily.
Don't jump straightaway to strenuous exercises. Gradually transition your body from a dormant stage into an active mechanism.
Dear Roopashree
I have a severe acne problem.
When the acne goes, it leaves dark marks and scars.
I have been recommended treatments but am afraid of using chemicals on my face.
Is a natural way to stop acne and remove these dark marks and scars?
Shrusti Tapadia
Dear Shrusti,
Acne can occur in youth and in later years as well, whenever our body is undergoing hormonal changes.
You can balance your hormones with proper diet and exercises.
It is recommended to reduce sugar intake, avoid yeast-based foods such as breads, biscuits, muffins, doughnuts, etc.
For detox, you can increase your fruit intake.
Furthermore, you can have half a glass of white petha (ash gourd) juice or aloe vera juice first thing in the morning for 15-21 days.
You can add spinach, coriander and lime or tomato to the juice for their cooling benefits.
For local application, pure chandan (sandalwood) is the best option. Use a fresh stick to ensure purity.
To get rid of the acne marks, make a pack of haldi (turmeric), coconut oil (just a few drops) and multani mitti (Fullers Earth)/dry orange powder. Apply once a week.
Dear Roopashree
Nowadays, we hear so much about quinoa, millets and all these other wonder grains. Are they really good for health?
Why are rice and wheat, which we grew up eating, considered bad?
How do we ensure that we can have rice and wheat in our daily diet without affecting our health?
Geeta Bijay
Dear Geeta,
If we take a closer look at history, our food has always been influenced by cultural waves.
Wheat and rice, which are now considered staple, had replaced grains like ragi (finger millet), bajra (pearl millet), makai (corn) and jowar (sorghum) that were a part of our daily diet.
Our traditional meals were strictly drawn as per our respective routines, seasons and geographies.
For example, take onion, chilli, salt and roti that used to be the basic staple for farmers. While roti provided the necessary carbs, onion and chilli were eaten for their cooling properties and to improve immunity. Salt to maintained the sodium levels in the body while working in the sun.
Another high protein cooling drink was sattu, made from bajra or chana (chickpea).
While the first principle should be to eat what is grown in our surroundings as per the season, it is okay to try new foods.
I enjoy a quinoa salad occasionally but prefer not to make it a staple.
Ayurveda states that we should choose to eat what agrees with our body. The reference is not just to the taste, but also to how we feel after consumption.
While rice can be added to your diet in a limited quantity, in wheat try the low gluten variant called Khapli that is native to our soil.
---
Roopashree Sharma, a qualified yoga trainer and naturopathy enthusiast, is the founder of Atharvanlife.
You can send in your health queries to Roopashree Sharma at getahead@rediff.co.in (SUBJECT: Roopashree, can you help?). Do remember to include your age, height, weight, where you stay, health issues and any other details that will help. If you wish to remain anonymous, please let us know.
Please note: This is an advisory. Please consult your doctor as well. In case of any discomfort, please stop the regime and visit your doctor.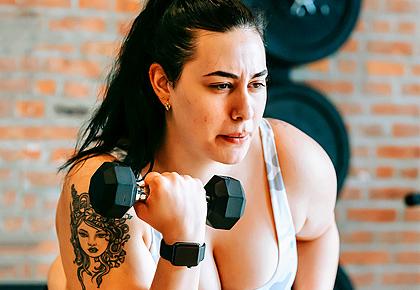 ---
Disclaimer: All content and media herein is written and published online for informational purposes only. It is not a substitute for professional medical advice. It should not be relied on as your only source for advice.
Please always seek the guidance of your doctor or a qualified health professional with any questions you may have regarding your health or a medical condition. Do not ever disregard the advice of a medical professional, or delay in seeking it because of something you have read herein.
If you believe you may have a medical or mental health emergency, please call your doctor, go to the nearest hospital, or call emergency services or emergency helplines immediately. If you choose to rely on any information provided herein, you do so solely at your own risk.
Opinions expressed herein cannot necessarily provide advice to fit the exact specifics of the issues of the person requesting advice.
---