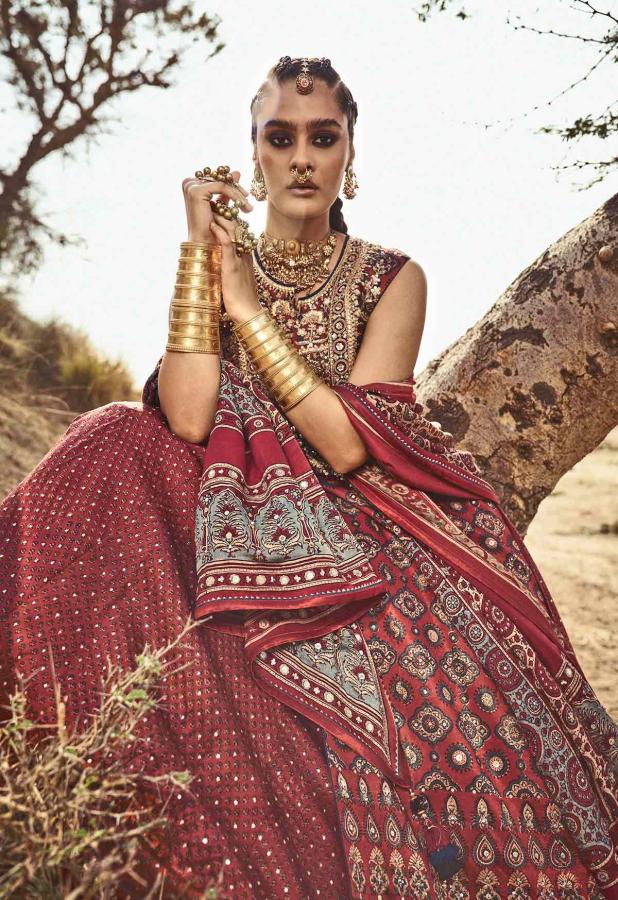 Designer Anita Dongre has turned the spotlight on rural India with her latest collection, Crafts of India - An Ode to Bhuj 2021.
Featuring traditional crafts of Bandhini, Ajrak, hand-block printing and hand embroidery from the indigenous communities of the Kutch region, Anita's ensembles are handcrafted with love.
Models dressed in traditional handwoven silhouettes in shades of red and indigo unveiled the collection.
'Ajrak is an age-old method of hand-block printing from Gujarat,' says Anita. 'It is a laborious process that cover 16 intricate steps of washing, printing, dyeing -- using only natural dyes -- and drying.'
Ajrak is one of the three craft forms you'll see in Anita's new collection.
'It's been an absolute joy for my team and me to create this special collection along with the artisans of Bhuj,' Anita states on Instagram.
'Their craft and these pieces are truly timeless and I hope everyone who buys them enjoys wearing them equally, and pass them down as heirloom pieces just like our grandparents did.'