A unique start-up in India is helping the differently-abled find their match. This is their inspiring story.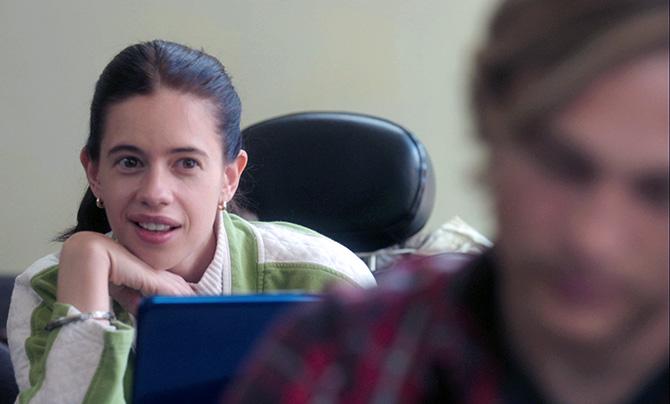 The year was 1998.
India was selected to host the first ever Cricket World Cup for the Blind because the man instrumental in setting up the World Blind Cricket Council was an Indian.
Seven countries arrived in New Delhi for the matches that were due to begin the next week.
Then the Indian government dealt a blow that hit hard.
They were pulling their sponsorship and endorsement from the games.
The government's question was, "Why should blind people be playing sports?"
In one of his interviews, George Abraham, the founder of WBCC, shared, "The administrator said that if I had been starting a school for the blind or something like that, they would have given me the money. But they would not give it to me for a cricket tournament, even if it was the World Cup."
This was an attitude that 21-year-old Kalyani Khona encountered at every step herself when she went about setting up Wanted Umbrella, India's first match making and matrimonial site for the differently-abled.
The general public opinion is that getting them a job and ensuring their survival is more than enough.
It is when they strike out to play sports or find love and companionship that the reaction turns brutal.
From public shaming to blatant prejudices and hypocrisy, there is no end to the vitriol that is unleashed at the suggestion that physically challenged people are so much more than the one dimensional roles society has assigned for them.
Kalyani Khona tells us why, after exploring twenty ideas, she went with the concept of Wanted Umbrella while starting up and how the invaluable advice she received from her father guided her professional journey.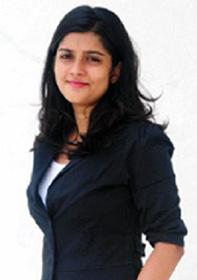 What were you doing with your life prior to starting Wanted Umbrella?
Prior to starting Wanted Umbrella, I was the vice president at AIESEC Mumbai. Along with the same, I was interning at a university in Brazil.
Was there a particular event or incident that sparked the concept for Wanted Umbrella?
While I was exploring my options to find out what my exact calling is, I decided to take up a personal project. It is called PROJECT-20.
PROJECT-20 is all about me working in 20 different companies or organisations or NGOs for a specific pre-determined duration ranging from four weeks to eight weeks.
The projects would range from teaching English to Portuguese speaking students in Brazil to trekking the Himalayas and from working in an MNC like HSBC to exploring the whole start-up ecosystem by working with Citrus Pay, Gateway House etc.
I love meeting new people and connecting them to each other and thus, initially the plan was to set-up a normal match-making agency providing curated events and experiences.
During PROJECT-20, I noticed that all my senior managers or colleagues had limited friends outside their social circle.
They were smart, well-dressed and coolest people to hang out with but since they work for more than nine hours a day, they had limited options to meet new people.
They also wanted to save themselves the embarrassment of being found online while trying to find someone else.
Thus the whole idea struck me and since I have always been into events, I just brought the two together.
The disability part came in much later when I was looking for offices in Mumbai and they told me that getting someone who is physically disabled is not allowed in office premises.
I went deeper to find out how they meet or what they do in their spare time and realised they had lack of options too.
Due to the infrastructure of our country, they had even lesser opportunities to meet new people.
I even went to a matrimonial site's offline chapter and they indirectly told me they don't want to focus on this since they make money with the million+ profiles already.
That is when I decided that I want to do something about it.
My father always said, 'Stand up for a cause that moves you and work towards making it financially sustainable while impacting your customers by delivering value. If you succeed in doing that, you will need no investors or MBA to achieve your dreams.'
Why did you name it Wanted Umbrella? What is the core philosophy behind your start up?
An umbrella provides shelter and protects you from storm which is symbolic to the concept of matrimony in India.
Everyone deserves an umbrella for themselves. No one deserves to live alone unless they wish to.
Due to our inadequate infrastructure, there is limited scope as well as opportunities for people with disability to meet new people.
How are their needs any different? They deserve as much as we do -- a healthy life, education, an interesting job and a companion as their support system.
All they are looking for is someone to share interesting stories and thoughts with.
Most of them barely have any preferences in caste, horoscope or income. This is the best thing about them.
They are open and willing as long as they connect to the person of interest.
How does Wanted Umbrella work?
Match-making is not a process oriented job. It is experience and communication based.
Each case is a new experience and each person coming to me needs a different method of communication.
We don't just cater to people with disability but also people with special cases like obesity, thalassemia, divorcees or senior citizens.
Every conversation leaves you with a lot of learning and each case is unique.
Patience and being open-minded to each scenario, expectations and demands is the only way to survive as a professional match-maker.
The different activities we conduct range from 'table for six' meetings to one-on-one meetings.
If I have people coming from similar experiences or background, it makes much more sense to set-up a table for six where they can meet more people in limited span of time.
It also depends on the disability type or matters like discomfort meeting a lot of people or lack of confidence to meet someone directly. Thus, I understand my clients need and ability to communicate and then decide what would fit them the best.
Apart from this, we will host monthly meet-ups and quarterly events for all our members to come under same platform.
Did you encounter many prejudices or biases while setting up Wanted Umbrella? How did you deal with them?
Matrimony is one of the most sensitive and controversial issue in India.
People with disability have been deprived of basic infrastructure and empathy.
We as a society do not consider the thought of marriage union for someone facing a disability.
Now, at 21, I am taking these two vulnerable and sensitive issues and make a revenue model out of it. Thus, I have had my share of criticism and people questioning the matchmaking ability of someone who herself is far away from the institution of matrimony. But we do not have any such progressive liberal agency in India yet and so they had no option but to give me a chance.
I have had a case of a 41-year old man who wanted to try his luck at marriage again.
After long contemplation, he did agree on furnishing me with some confidential information and in return I found him some great matches and never revealed any of the information online as promised. Once given a chance, I do not let them down.
With over 40 million disabled people in India, only 5 per cent or less get married.
If someone is making an attempt to change this, they have to support me to make it happen and they do.
What were some of the most difficult challenges you faced while starting up? How did you deal with them?
One of the challenge I face is arranging the physical meetings between candidates who live in different cities or countries.
Due to work constraints it is not always possible to fly down to a new city just for one meeting.
Having faced that more than once, I first arrange online calls through Google hangout and Skype where they get introduced to each other and set the basic tone of the first conversation.
If both the parties show the will of meeting at a specific location, I go ahead and arrange that.
With every meeting comes feedback which helps me find a better match for that person next time. So, I ensure that they give one chance to the opposite member and go for an online call and then decide.
Most of my members come from an educated background and work as full-time employees just like any other citizen and thus that has never been an issue with matching them.
Also, many of them do not have any caste or horoscope matching demands and thus that makes it a lot more easier then I envisioned.
One of my biggest challenge and focus is on keeping my membership male to female ratio to 2:1 or 1:1 to ensure adequate options to both the parties.
Apart from this, I believe that with good cash flow I could work a lot better and faster.
Who all are your core team composed of? What is your working dynamic?
Wanted Umbrella is India's first matchmaking agency for people with disability. There has been no past model on how things function in this sector.
Thus, at the moment, it is a one person company since it is still a pilot project for me and I am constantly working on improving my revenue model and marketing strategies.
Having said that, I do have mentors who guide me with action steps and review my plans as and when needed.
I also have a creative designer who lives in Colombia at the moment and would be back next year to work on this full-time.
Any success stories you would like to share?
When it comes to matchmaking for differently-abled, alliance takes time.
For someone facing autism, he will take his own time to find comfort to get to talking.
Matrimony comes at a later stage. Hence, my members are still getting to know each other.
Again, someone who is visually impaired will take their own time in finding comfort and method of communication.
Normally matchmaking needs a lot of patience and here it is a new ball game altogether.
It also needs location audits of residence and post-marriage consulting.
Having said that, it has been four months since inception and I have arranged six meetings (online or offline) and have 45 members from across the nation today.
How is Wanted Umbrella funded?
We usually charge a membership fee annually for all our members. But we plan to not charge the first hundred members and thus I am working on my past savings at the moment.
How has life changed post starting up?
I have made four people quit their corporate jobs already.
I am not the person you must talk to if you hate your job but have no guts to quit the same.
No matter how cliched it sounds, Wanted Umbrella has given me a reason to wake up every day and solve new problems because there are just so many and we are not doing anything to about it. Comfort is making us selfish and lazy.
What does the future look like for Wanted Umbrella?
I am working on creating social spaces (fine dining, entertainment and shopping) for people with disability.
Platform creation for retail brands to associate and plan infrastructure to meet the needs of people with disability is next on my list.
It will not only brings customer loyalty for the brand but the loyalty of their entire family is acquired due the empathy and systems created for people with disability to move around as and when they wish to without feeling uncomfortable.
Starting in the heart of India, it is a collaborative project between Wanted Umbrella and Ishita who lives in New Delhi herself.
Note: Lead picture used only for representational purpose