Meet the new class of Forbes India 30 Under 30.
In case you missed it:
The desi entrepreneurs who made the global Forbes 30 Under 30 cut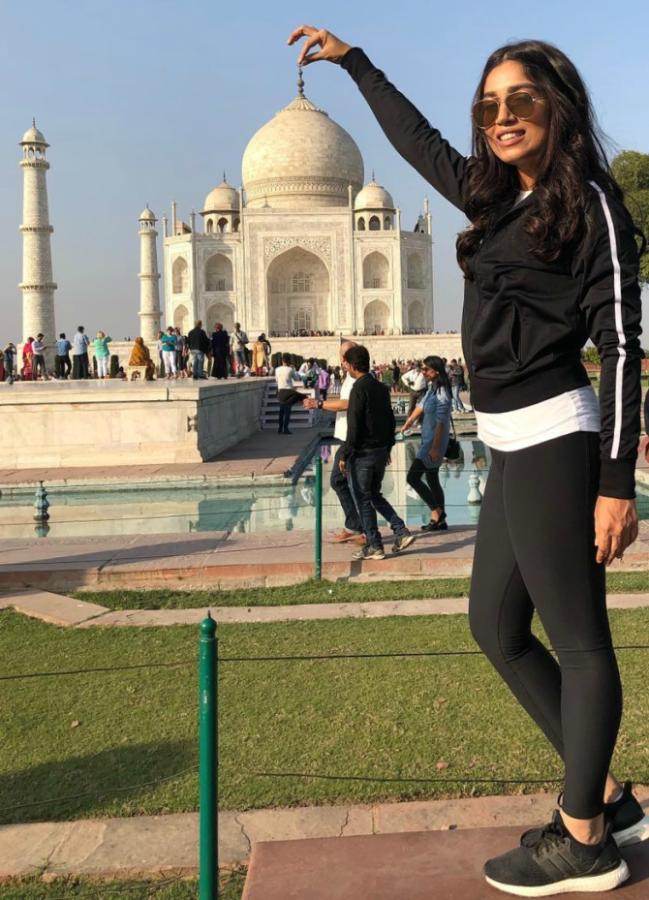 They are not well-established names.
They don't come from influential lineages.
It is their -- to borrow former American president Barack Obama's phrase -- 'audacity of hope', purpose and conviction have earned them a slot in the Forbes India 30 Under 30 Class of 2018.
'Generation Z is rewriting the rules of the game, and playing it hard too,' Forbes India writes. 'It is putting its mind and money where its beliefs are, with gumption and imagination.'
The list is spreads across 15 categories, and the magazine says, 'Though it is exhaustive, it is not definitive, given India's vast geographical spread.
'We have steered clear of considering well-established names, next-generation entrepreneurs and those having access to an influential lineage.
'Through our own research and multiple conversations with industry experts, we selected names that meet our three broad criteria: The extent of impact of their achievements, and their ability to disrupt the status quo; scalability of the business or line of work and; their potential to stay a long-term player.'
This is the fifth batch of Forbes India 30 Under 30, and -- as the longlist has grown -- the selection process has become more rigorous with every passing year.
Forbes said the methodology was three-fold: 'One, interviews by the Forbes India team with sources across relevant categories as well as through studies of databases and media coverage. Two, on forbesindia.com, inviting applications from, or nominations of, entrepreneurs and professionals who fit the criteria. Three, spreading the word on social media.'
This year's longlist had over 300 names, which were first whittled down to a 'short longlist' of around 100-odd names, before picking the final 30 (all who were younger than 30 as on December 31, 2017).
Art
Sculptor Sahil Naik.
Design
Kshitij Marwah, research affiliate at MIT and founder and tinkerer-in-chief at Tesseract Inc, which he founded to 'create made-in-India products that are innovative and design-led'; and Ranjan Bordoloi, founder and creative director of the award-winning furniture design Studio Bordoloi.
E-commerce
The co-founders (Gaurav Munjal, Roman Saini, Hemesh Singh) of Unacademy, a digital education platform; and the co-founders (Rohit Ramasubramanian, Karan Gupta, Himesh Joshi and Arjit Gupta) of Zefo,, which buys products directly from consumers and conglomorates before refurbishing and selling them.
Entertainment
Actors Bhumi Pednekar, Vicky Kaushal and Mithila Palkar.
Fashion
Alan Alexander, founder and creative director of the label Kaleekal; and Suhani Parekh, founder and creative director of the label Misho.
Finance
The co-founders (Abhinav Pathak, Saketh BSV, Yogesh Ghaturle and Sathya Narayanan) of Perpule, which offers a DIY checkout solution; and Aditya Sharma, the only 20-something to make partner at McKinsey & Company in India.
Food & Hospitality
Chirag Chhajer, co-owner of the successful Burma Burma; and Shraddha Bhansali founder of Candy & Green, 'an ingredient-centric clean-eating vegetarian all-day restaurant and bar in Mumbai'.
Healthcare
Co-founders (Satish Kannan and Enbasekar Dinadayalane) of DocsApp, a mobile app that connects patients to specialist doctors; and Deepanjali Dalmia, the founder of Heyday Care, which manufactures organic sanitary napkins.
Law Policy & Politics
Legal writer and lawyer Gautam Bhatia, who is part of the team working on the multiple legal cases against Aadhaar.
Music
Singer and songwriter Jubin Nautiyal (Jolly LLB2 and Fitoor) is fast gaining popularity in Bollywood.
NGOs & Social Entrepreneurship
The co-founders (Ankit Agarwal and Karan Rastogi) of HelpUSGreen, which processes the refuse in the Ganga to clean it up, and the co-founders (Jahnavi Joshi and Nupura Kirloaskar) of BleeTech Innovations, 'which now manufactures what it claims is India's first wearable -- a watch branded BleeWatch -- for the hearing impaired.
Science & Green Tech
The co-founders (Rohan M Ganapathy and Yashas Karanam) of Bellatrix Aerospace, which is working with ISRO; and the co-founders (Manoj Meena and Sibabrata Das) of Atomberg Technologies, who made the ubiquitous ceiling fan more energy-efficient.
Social Media, Mobile Tech & Communication
The co-founders (Vidit Aatrey and Sanjeev Barnwal) of Meesho, which helps merchants sell more efficiently through social media by creating a marketplace on the app; and the co-founders (Pawan Gupta, Nipun Goyal and Mudit Vijayvergiya) of Curofy, a networking mobile app that helps doctors 'diagnose and cure faster'.
Sports
Cricketer Jasprit Bumrah, Cricketer Harmanpreet Kaur, Indian hockey goalkeeper Savita Punia and former world No 1 pistol shooter Heena Sidhu.
Technology
The co-founders (Tarun Mehta and Swapnil Jain) of Ather Energy and the co-founders (Ranjeet Pratap Singh, Sankaranarayanan Devarajan, Prashant Gupta and Rahul Ranjan) of Nasadiya Technologies/Pratilipi.