How Miss World Manushi Chhillar is leading by example!
ALSO READ: How Manushi Chhillar plans to change the world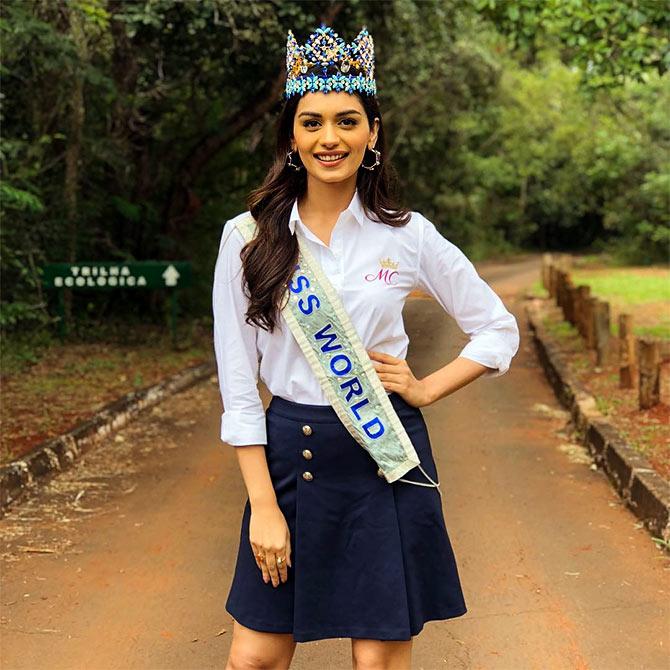 Crowned Miss World in 2017, Manushi Chhillar embarked on a 'beauty with a purpose tour'.
She has been taking up social causes around the world and her latest pit stop was at Brazil.
While she was there, the beauty queen not only won hearts with her sartorial choices, but also impressed the local population by lending her support to various social causes.
From raising awareness of leprosy to helping children with Down's Syndrome, the model brought attention to certain important issues.
'Leprosy, now commonly called Hansen's Disease, has created a lot of social barriers through history.
'Out of the total case of leprosy in the world, Brazil has 12 per cent which is second highest, but India has 66 per cent which means more than a quarter million people,' she wrote on Instagram.
'We realised the first step is to educate because lack of knowledge creates fear, leading to discrimination.
'The cure to leprosy had been discovered in the 1940s, but even today people around the world live with a lot of myths.
'What I have learnt here in Brazil will surely help me take the initiative to my home country,' she added on the social media site.
Presenting some of her memorable moments during her tour to Brazil.