Mumbai teenager Aashi Hanspal is a rising star in motorsport.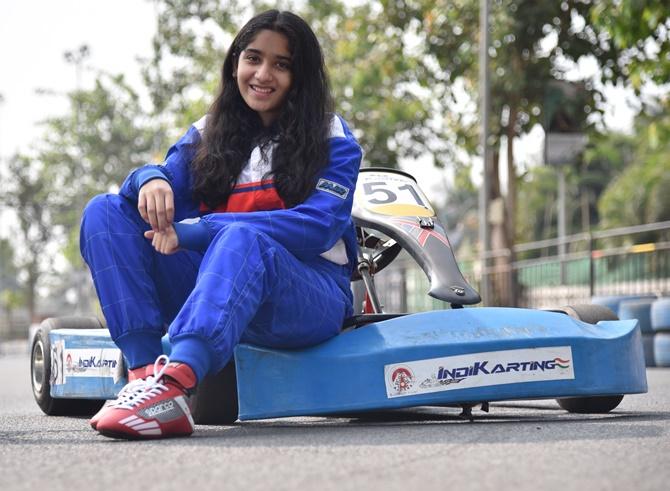 With five podium finishes in her rookie year, teenage prodigy Aashi Hanspal has made a dramatic entrance into the world of Indian motorsports.
Over the last 18 months, the Class 9 student from the Bombay Scottish School, Mahim, north central Mumbai, has taken the National Karting Season by storm. Her feats earned Aashi the Federation of Motor Sports Clubs of India's 'Outstanding Women in Motorsports' award.
The Federation Internationale de l'Automobile took note of Aashi's achievements and shortlisted her for the FIA's ambitious Girls on Track - Rising Stars Project, along with 19 other young lady racers from all over the world.
Aashi's success has put her banker father Raunak Singh in a quandary. He realises he will need a sponsor for her, and his quest has just begun.
For now she is self-funded, but Raunak knows that once she makes the foray into F4, having a sponsor on board will be crucial.
"A good kart costs around Rs 5 lakh to Rs 6 lakh," says Raunak. "And the cost of just one tournament bills around Rs 8 lakh to Rs 10 lakh. The annual budget is Rs 30 lakh to Rs 50 lakh in carting. In F4 it will be around Rs 1.8 crore to Rs 2.5 crore".
Karting is Raunak's hobby and since a karting track is next door to their home in Wadala, also in north central Mumbai, it was only natural that Aashi showed interest in the sport.
"I am not certain about motorsport's future in India, but if she is keen and backs herself, she has a bright future in Europe," says the proud father.
Coached by eight-time National Champion Rayomand Banajee at the Rayo Racing Academy in Mumbai, the journey in the hot lane has just begun for this teenager.
Mature far beyond her age -- the only time she shows she is 13 is when she speaks about chocolates -- Aashi speaks to Laxmi Negi/Rediff.com.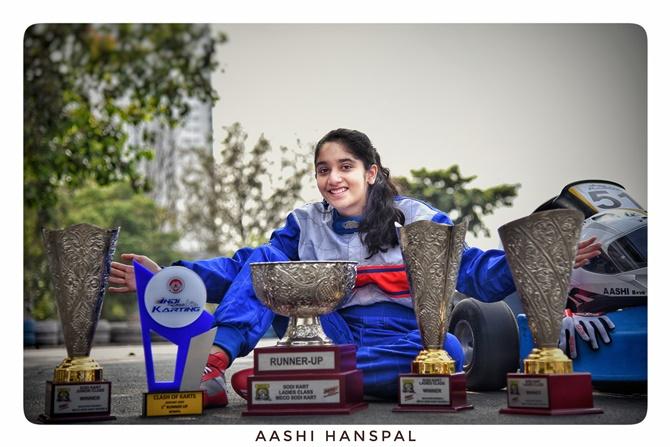 Your earliest memory of motorsports.
I used to accompany my father to the racing track. Seeing him get into the kart was very inspiring.
I always thought that one day I would compete with my dad and beat him too.
I have been competitively racing for a year-and-a-half; that has fulfilled one dream. I have many more to go.
What are your other dreams?
I want to race in top formula series; at least F2!
Also, I want to change the perception that women can't race.
Best racing moment so far...
In the Chennai race; I clocked the fastest lap time.
How did you start your journey?
I was getting bored on a Sunday afternoon and accompanied my dad to the track. It is my dad's hobby and soon I imbibed it.
When my dad suggested I get professional training I wasn't thrilled, but I sailed along.
I was finding it cumbersome earlier to race, but once I started getting a hang on my kart and started getting better at the perfect turns, I got confident.
The icing on the cake was winning my first race; that boosted my confidence. There is no looking back now.
What's most thrilling about carting?
When it comes to watching motorsport, fans find speed thrilling. But there is beauty in braking at the right time too.
I realised it again in one of my early races when it helped me accelerate faster.
Also, the uncertainty in the sport -- anything can happen any time -- got me hooked.
Who do you look up to?
I respect anyone who is faster than me on a particular day. I will be a fan of any driver who is skilfully better than me.
I have respect for drivers for risking their everything on the track.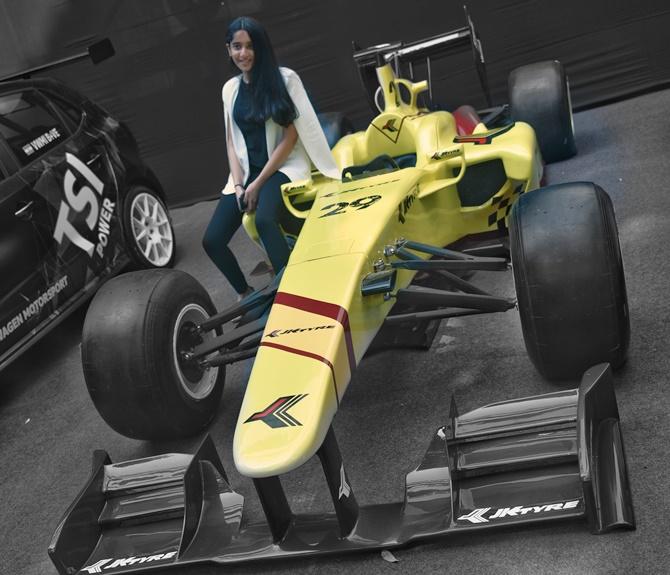 Perception about women drivers...
I love the reaction on people's faces when I remove my helmet. They are shocked to see a girl behind the wheels.
My parents often get asked about how long their son has been racing. No one expects a girl to race!
How did you motivate yourself in these tough times?
I focussed on improving my fitness. I always believed that once the track opens, the fitter me will yield better results.
I upped my strength training and circuit training (stamina). I also worked a lot on my core and legs.
What is your routine these days?
I start fitness training early in the morning. Online (school) classes have started; 8.30 to noon is dedicated to academics. 3 to 7 pm I hit the track. After that it is just chatting with my parents.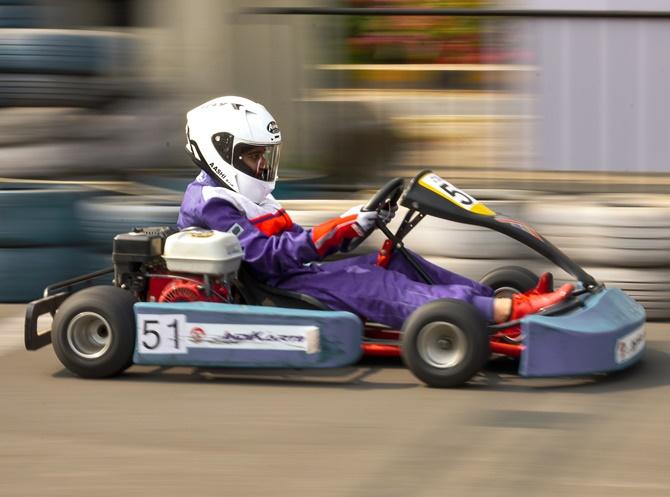 In these one-and-a-half years, how has your life changed?
When I decided to get into motorsport, it was a very gradual process to get exposure on the track.
I started with one hour a day and then two. During those days I had enough time to catch up with my friends and party.
These days I spend 3-4 hours on the track, but my parents make sure that I don't miss my social life.
There is a major change in my diet as I have started eating healthy. But, yeah, I miss chocolates. I get to eat once every fortnight. And I look forward to that.
It was difficult to explain to my friends that karting is a sport. They just know about F1. That's all.
I am often asked why do I need to focus on fitness, it's just karting!
How do I explain it to them that I need to manoeuvre that 50 kg kart! (She weighs just 52 kg!)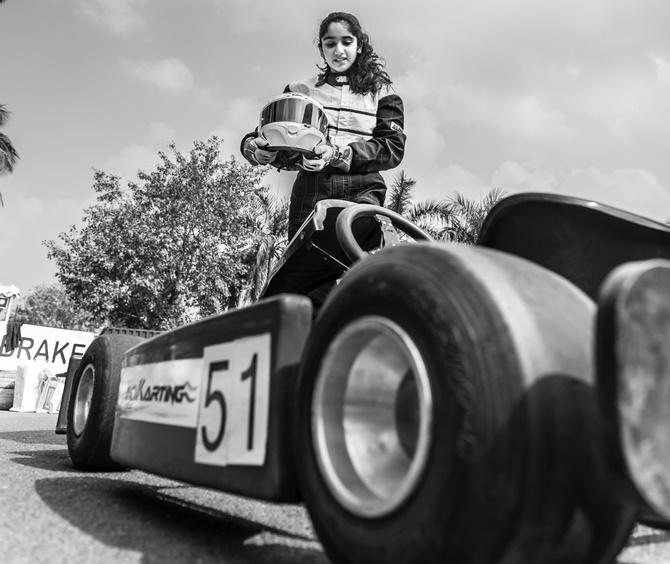 Fav Punjabi food...
Chole bature.
Cheat meal?
Chocolates!