When the sun is scorching hot and India bakes, it's time to run for cover.
We have curated a list of cool-cool Indian destinations to head to.
Oh, and the best thing is that these places are away from the hustle-bustle of regular hill stations and not places the regular, noisy, selfie-obsessed tourist crowd will choose.
Mayur Sanap/Rediff.com offers the lowdown on summer travel.
Sissu
Nestled in the Lahaul valley, Himachal Pradesh, on the Manali-Leh highway, Sissu sums up all that is good about a laidback Himalayan hamlet.
It has a heavenly setting of a gorgeous lake, a waterfall, snow-clad mountains, and a river. Mountain lovers have long been drawn by the natural charms of Sissu, which serves as a pitstop if you are on a road trip to the Leh-Ladakh region.
Farm walks, local cuisine hopping, hiking, bunking down in traditional homestays -- there are so many ways to relish the village life around here.
What to explore: Boating at Sissu lake, Sissu waterfall, a village tour, hiking, fishing in the Chandra river, the Atal tunnel
How to reach: Via Manali, nearest airport is Kullu/Chandigarh.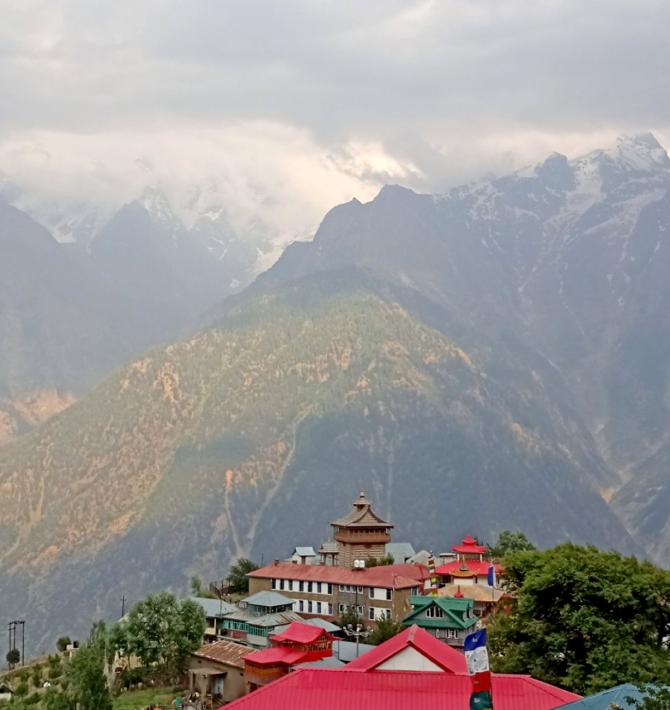 Kalpa
Kalpa offers the grandeur of Himalayan peaks up close.
But that's not all. This little village in the Kinnaur district of Himachal Pradesh is also a historical and heritage site.
Kalpa has an ancient Narayan Nagini temple and Sapni Fort whose wooden architecture is a fine specimen of Kinnauri art and craftsmanship.
This is the spot to camp at to take in the apple blossoms during the summer months.
Enjoy your tour of apple orchids, track the multicoloured birds, and indulge in some lip-smacking local treats. These amazing experiences make Kalpa one of the best short-break destinations near Chandigarh/Delhi. That, and the fact that it's not over-exposed Shimla, or Manali, or Kasol.
What to explore: Hu-Ba-Lan-Kar Monastery, local temples, Suicide Point, hiking to Chakka Viewpoint
How to reach: Via Shimla, nearest airport is Chandigarh.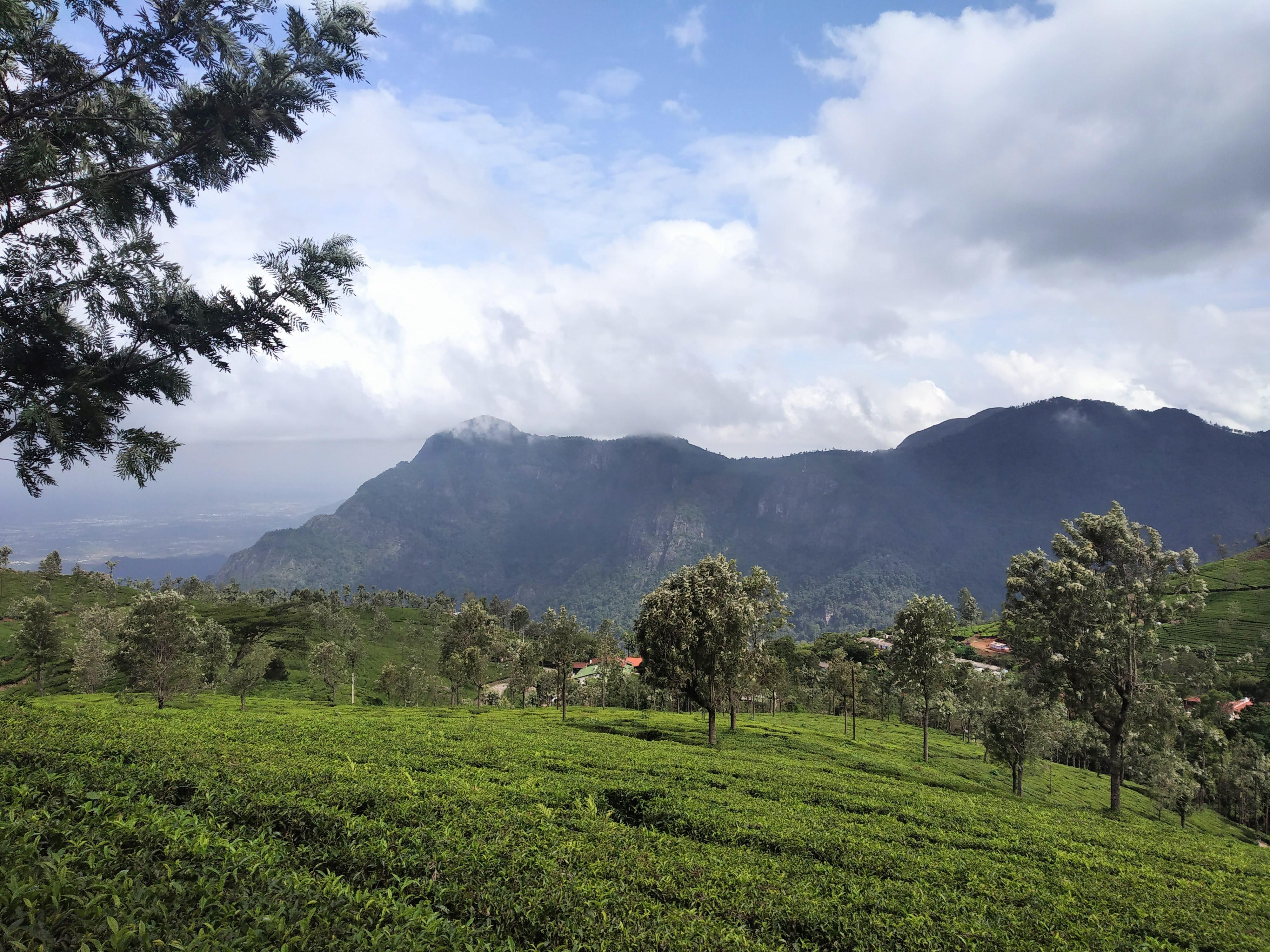 Vagamon
While most travellers would choose to go to Munnar (it is pretty awesome) for its mountain setting, adventure seekers would like to hit the great unknown.
Tucked away in the high reaches of Kerala, Vagamon is the place that feels still undiscovered by the tourists.
Not far away from its more popular counterpart Munnar, this place has got beautiful vistas with extensive tea gardens, misty hills, cascading waterfalls, and serene lakes. The air is intoxicatingly crisp and fresh with a scent of fresh tea leaves all around.
This is literally everything you would want from a summer getaway!
What to explore: Vagamon lake, Vagamon meadows, Marmala waterfall, Idukki dam, and endless servings of freshly-brewed tea.
How to reach: Via Kottayam/Idukki, nearest airport is Kochi.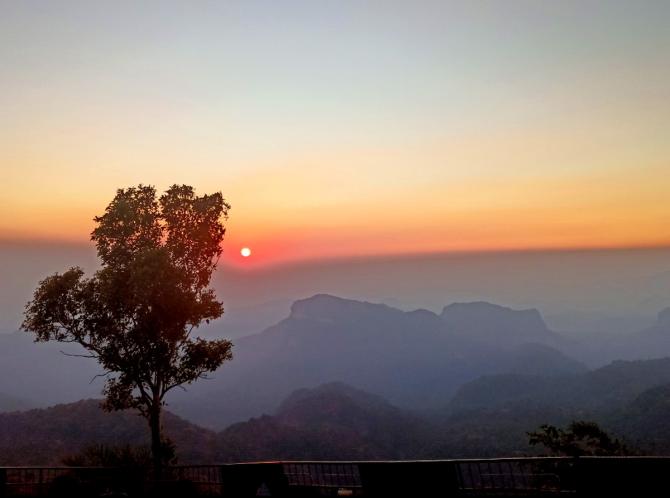 Pachmarhi
Lying amid the Satpura mountain range, Pachmarhi offers a landscape with some of the most spectacular scenery in central India.
With many waterfalls, lakes, caves, and temples, it has become a favourite destination for those who love kicking back in the countryside.
In Pachmarhi make a point to explore the tiny villages around. These mountains have been a haven for hill tribes and interacting with them is both a humbling and heart-warming experience. You can buy raw honey, wooden handicrafts, ayurvedic herbs, and other forest treats from the local people here.
End your adventurous day on a soothing note with a mesmerising sunset view from Dhupgarh, which is the highest point in the Satpura range.
What to explore: The ancient Pandava caves, the numerous waterfalls, lakes and temples and wildlife spotting at the Satpura National Park.
How to reach: Via Pipariya, nearest airport Jabalpur/Bhopal.
Pelling
The towering presence of Kangchenjunga, India's highest peak at 8,586 metres, gifts beautiful vistas to Pelling in Sikkim.
There are a number of pristine lakes, quaint villages and thundering waterfalls in its vicinity to enjoy nature at its finest.
Trying out local cuisine is amongst the must-dos when in Pelling. Many restaurants serve delicacies which are influenced by Tibetan and Nepali cuisine.
The local bazaars in Pelling will give the ultimate street shopping experience. Your best bargains are woollen wearables, bamboo articles, metal ornaments, Tibetan music bowls, and Buddhist prayer flags.
What to explore: Kanchenjunga waterfall, the various monasteries, Singshore bridge, village tours, hiking in the Kangchenjunga National Park.
How to reach: Via Gangtok, nearest airport is Bagdogra.
Bhimtal
Sure, Nainital is undoubtedly the most sought-after hill station in the Kumaon region of Uttarakhand. But the less-sought Bhimtal has long been a favourite for vacationing locals looking to avoid the excesses of the much-overcrowded Nainital.
Huddled in nature's lap, Bhimtal overjoys travellers with its unpolluted, invigorating hawa and environment.
Revel in the quietude as you feel the soothing vibes of this place with a lovely view of the lake at its centre.
What to explore: Boating at Bhimtal lake, Jageshwar Dham, Mukteshwar, Corbett National Park.
How to reach: Via Kathgodam/Ranikhet, nearest airport is Pantnagar.