Nikita Puri lists ways to keep yourself entertained during the lockdown.
Illustrations: Dominic Xavier/Rediff.com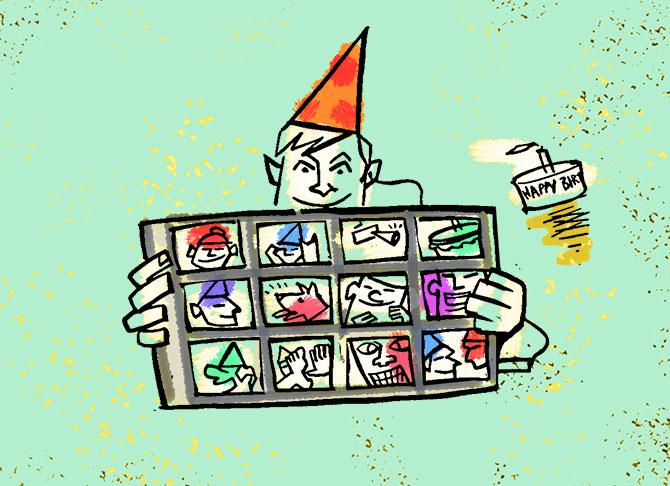 Back in 2013, a group of men and women got together to mark one month of them landing (and living) on Mars.
Only, it wasn't really Mars, but a simulated mission that mimicked conditions found on the red planet. Called HI-SEAS, the study was run by the University of Hawaii near an active volcano on the island.
Strangers had to live together in an area of about 1,400 sq ft inside a specially designed habitat.
This meant they had to conserve water and largely live off preserved food, and they had no direct contact with the outside world.
One sure-shot way of keeping their morale up, the group realised, was to celebrate the things they'd usually celebrate, in whatever way they could.
So they bonded over a playlist of retro songs, ate spam musubi (Hawaiian sushi) and chocolate cake, and drank lemonade spiked with dehydrated tropical fruits.
For many of us the ongoing lockdown feels like a simulation, one imposed on us. The strangeness brought about by a work-from-home situation means the lines between the personal and professional blur too easily.
This is why it's important to bring our support structures closer together to beat isolation, especially if there's a birthday or an anniversary around the corner.
While usual suspects such as Skype, FaceTime and WhatsApp video are fine, there are more 'fun' platforms that can be used for larger gatherings.
One could, for instance, schedule a movie night through Netflix. All you need is a Netflix account and a Chrome browser.
The host can begin a virtual 'party' by sending out an invite. A chat window parallel to the screen allows you to talk to friends who've joined in as the movie plays.
When one person pauses the film, it pauses for everyone else too.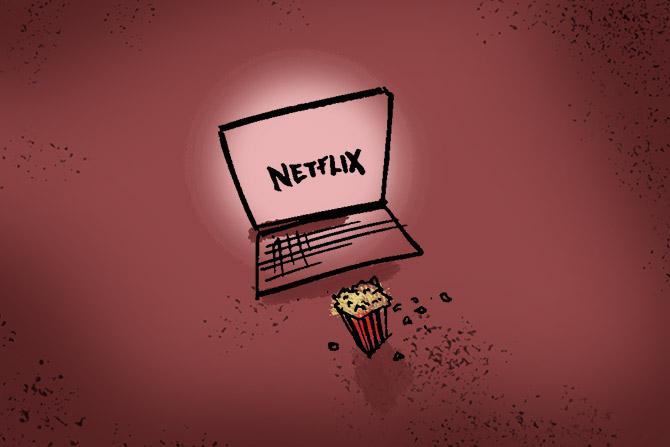 There's also the Houseparty app, which, besides being a video-conferencing platform, allows you to play multiplayer games, such as trivia and card games.
Another app, Zoom, allows those who have iPhone 8 or higher versions the option of using a photo as your background image.
This means you can still go ahead with a beach-themed birthday party as your family and friends also pull out images of palm-lined beaches.
So, send out virtual invites to friends and get together online for a karaoke session, followed by a dinner where everyone has made the same meal.
Or just take it easy by dedicating the day to self-care while your friends do the same.
Set up a spa in your living room with foot soaks and moisturisers, and bring out the scented candles.
Or host a drink-talk-learn party, where everyone presents a three-minute talk (with PowerPoint slides) on any topic of their choosing and with their individual choice of beverage to the table.
Opt for a dress code. This is nerd nirvana. For the present, this is the new normal: figuring out ways to be together, apart.
A note of caution, though: to ensure privacy, it's always a good idea to read the fine print before logging into any new app, especially to uncheck the boxes that ask to share or collect your personal information.
When in doubt, stick to the video conferencing platforms you know are secure, including the old-school Google Hangouts, which allows up to 10 users at a time.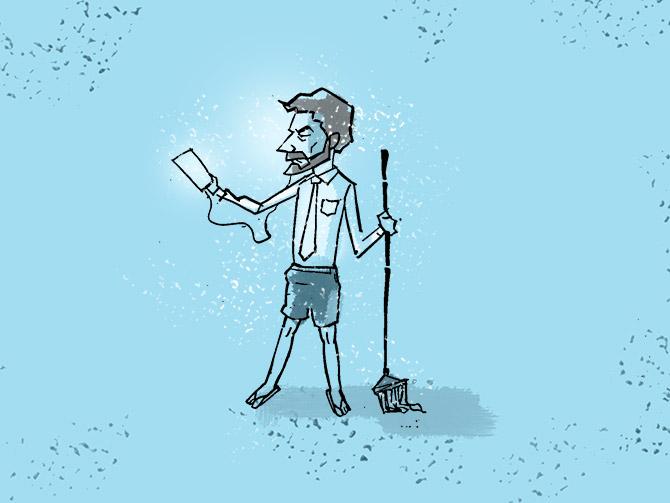 Not being able to celebrate their birthday with friends might be particularly hard on young children.
So, get their friends's parents to help them join virtual parties. And if the children are very young, their toys -- dinosaurs, dogs, dolls -- can join in as party guests with tiny birthday hats tailored for them.
But mind you, it might take more than a virtual party to keep the birthday child happy.
So, besides in-house activities such as a baking a cake with them or designing a treasure hunt, one could set up an obstacle course at home as many in other parts of the world have done.
Use a tape to mark out the path a child has to run, from start to finish, that goes around rooms, around chairs and tables with a few zigzag bits.
Remember to bring out all the cushions and mattresses for this one.
There's also Google's augmented reality feature that can entertain children and adults alike.
Just type in an animal on Google's list (alligator, ball python, brown bear, cheetah, emperor penguin, giant panda, octopus, macaw, shark, tiger and more) and opt for the 'view in 3D' option.
Keep photos or videos of the day you virtually brought the zoo to your living room.
All of these are, of course, besides the things you can do in person.
Like cook themed-based meals or family favourites.
Or bring out the fairylights, turn old newspapers into party streamers or paint them and cut them into tiny little stars to be put up in the balcony or a window -- or in any corner, and convert it into a themed-spot for the simulation you want to be in.