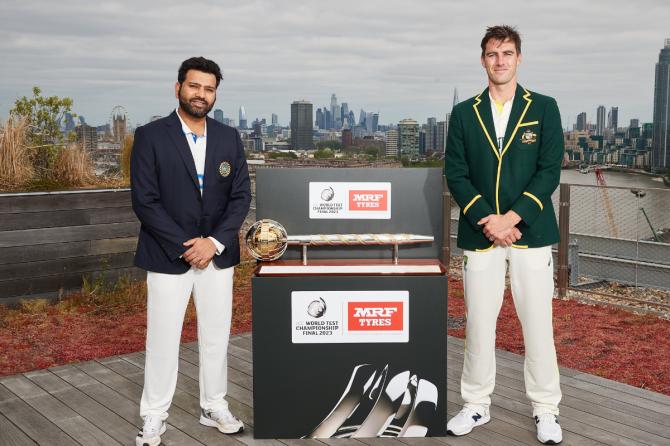 Skippers Rohit Sharma and Pat Cummins were snapped with the prized ICC Test Mace on Tuesday.
India and Australia will vie for the Test Mace when they square off in the WTC final at The Oval in London beginning Wednesday.
Rohit acknowledged his team's versatility across all conditions as they claimed away victories against England and South Africa and Sri Lanka early on their path to ensure an easier run home.
'Overall, if you look at the consistent cricket that we played, we displayed good cricket all around,' Rohit told the ICC.
'It's a very tough tournament. We've got to play consistent cricket throughout the couple of years to get here,' he added.
'You need all the departments to do well for you,' Rohit explained. 'And I thought our strength really has been all three departments.'
'It's really satisfying (to be here). You've got to win lots of games, not only at home but away,' Cummins said.
'The team has been excellent over the last few years and they deserve to be here in the final. It's all to play for. It's exciting.'