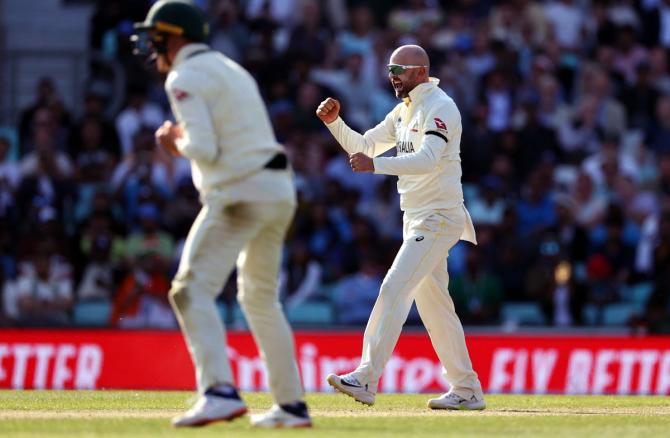 Australia displayed complete dominance in the first two days of the World Test Championship final against India at The Oval. Their pacers wreaked havoc, dismissing Rohit Sharma, Shubman Gill, Virat Kohli, and Cheteshwar Pujara cheaply.
Despite a valiant partnership between Ravindra Jadeja and Ajinkya Rahane, India finished the day at 151-5, with Australia firmly in control.
India faced trouble early on at 71-4 when Mitchell Starc bowled a formidable delivery to dismiss Kohli for 14. However, Jadeja and Rahane's resilient 73-run partnership revived India's hopes.
Just as it seemed that India could build a substantial total, Nathan Lyon stunned everyone with a remarkable delivery that removed 'India's best batter'.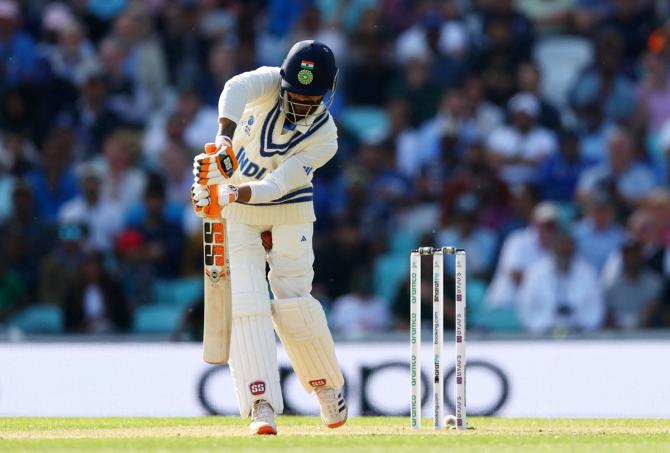 Speaking on Star Sports, Sourav Ganguly took a sharp dig at India's skipper Rohit and Head Coach Rahul Dravid following Lyon's dismissal of Jadeja.
Ganguly referred to the team's decision to exclude Ravichandran Ashwin from the playing XI, despite Ashwin being the top-ranked bowler in ICC Test rankings.
'Who says an off-spinner can't perform on a green pitch? Look at left-handed batter Ravindra Jadeja and Nathan Lyon. Lyon has over 400 Test wickets and dismissed India's best batter in this crucial moment. The ball turned and bounced,' Ganguly observed.
The former India skipper also praised Lyon for providing Australia with the breakthrough.
'Remember, Lyon doesn't only excel in sub-continent conditions. He takes wickets in Australia as well. His seam position was brilliant, and the ball had bounce and slight drift. Grass on the pitch doesn't mean the ball won't grip. In my opinion, he is an all-time great,' Ganguly added.