The Indian cricket team will square off against South Africa and the West Indies in the warm-up matches before the World Twenty20 Championships to be held in India from March 8.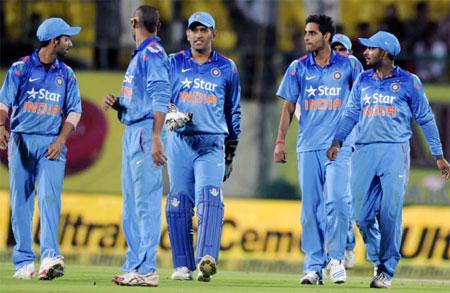 The first of these games will be on March 10 in Kolkata against the West Indies, while the second game against South Africa will be held on March 13 in Mumbai.
India are scheduled to open their campaign on March 15 against Bangladesh.
The hosts have been placed in Group 2 with New Zealand, Pakistan and Australia and a yet-to-be-decided qualifier.
New Delhi and Mumbai will host the semi-finals of the event on March 30 and 31, while Kolkata will be the venue of the April 3 final.
Image: Team India players