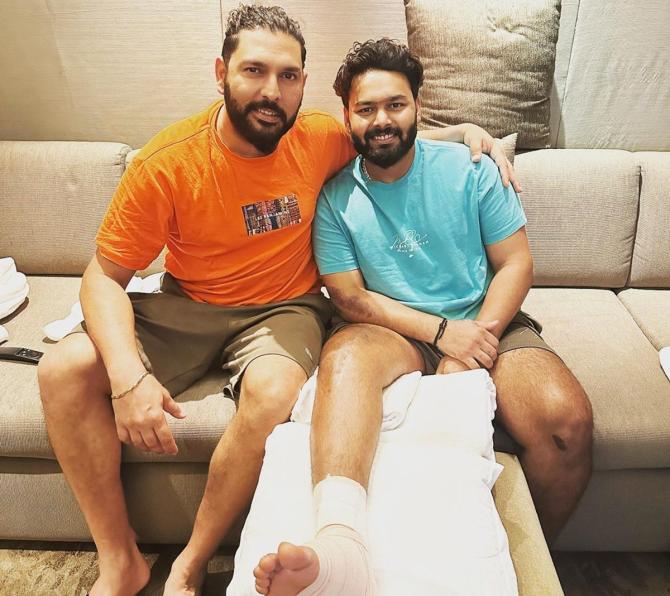 Two of the finest left-handers Indian cricket has produced this century met in Mumbai the other day.
As Rishabh Pant continues his long road to recovery, Yuvraj Singh called on him and posted a picture on Instagram.
Yuvraj was all praise for Pant who maintained a 'positive' and 'funny' attitude.
'Onto baby steps!!! This champion is going to rise again. Was good catching up and having a laugh. What a guy positive and always funny!! More power to you @rishabpant,' Yuvraj posted.