'From a player's point of view, we want to play for New Zealand in World Cups. That's sort of what kids dream of, and I think there's still a lot of pull for that'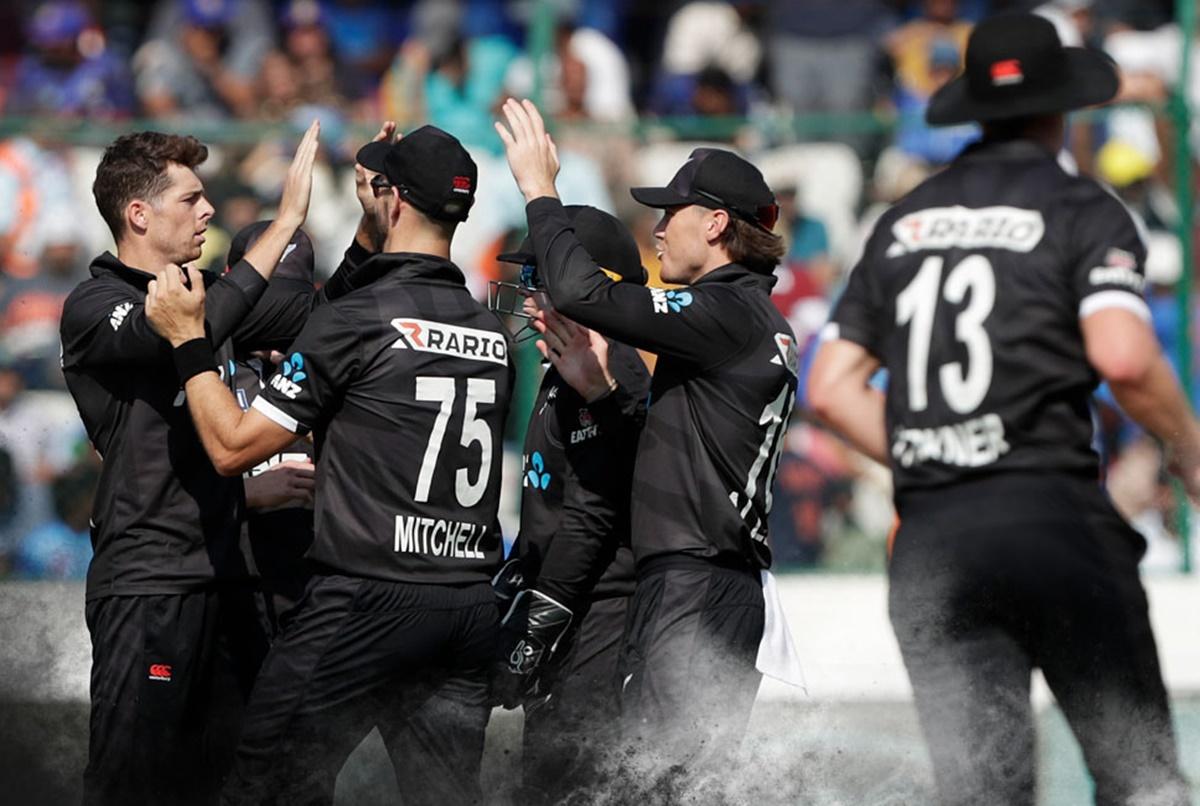 New Zealand pacer Lockie Ferguson empathised with his fellow players giving up central contracts for lucrative T20 league deals but said there is still enough "pull" to represent the country in big-ticket events, such as the World Cup.
Three New Zealand players -- Trent Boult, Martin Guptill and Jimmy Neesham -- gave up their central contracts last year to play in different T20 leagues across the world.
Asked if it would affect the future of T20 cricket in New Zealand, Ferguson said: "I don't think I have the answer. And it's certainly above my pay grade but, from our point of view, you can understand players when they're at the sort of back end of their careers."
"But at the same time, I know they will still want to play for New Zealand. So finding the balance, I'm not sure what that might be. Certainly, as I said, people above the chain to me, will work that out. But I think, from a player's point of view, we love playing for the Black Caps."
"Certainly since I've been playing such a rich history of being very successful, and that's enjoyable to play and seeing the young talent come through and do well as well is very rewarding."
"So, I think, from a player's point of view, we want to play for New Zealand in World Cups. That's sort of what kids dream of, and I think there's still a lot of pull for that."
The 31-year-old, who played under Hardik Pandya as part of Gujarat Titans side in IPL last year, heaped praise on the India T20 skipper.
"Hardik, I have a very high regard certainly from day one, playing underneath him in Gujarat (Titans), he is a clear leader within the group and demands the audience very quickly."
"But, at the same time, I guess, similar to Kane (Williamson) he has time for everyone in the group," Ferguson said.
"He's done well with India. You can see his body language has been fantastic with the group and I think, he is an exceptional leader for the country. But certainly, I enjoyed my time playing under him."
New Zealand suffered a 3-0 loss against India in the ODI series and are currently tied 1-1 in the three-match T20 rubber after losing the second game in Lucknow by six wickets.
"Look, the one-day series was challenging, certainly the first ODI we had our chance to win it. And then, outplayed in the second one, and in the third one, we were sort of lined out well too. So although on paper it's 3-0, I thought it was a pretty competitive series," he said.
"And then, in the T20s, it's been pretty even throughout. So always nice to come to a decider, particularly in a lovely stadium like this."
The pitches used for the two T20 games favoured the spinners a lot with India skipper Pandya criticising the Lucknow track, which saw New Zealand post just 99 in 20 overs.
Ferguson, however, said low-scoring games are good for cricket since T20 is mostly dominated by batters.
"I bowled my four (overs) in the first game and I actually enjoyed bowling the cross seamers, sort of sped a little bit, got a bit of an extra pace and carry. To be honest, even Arshdeep bowling to me in the last game, there was a little bit of pace and carry, but clearly spin was the right option."
"We play a lot of T20s here in India, and around the world and we have those high-scoring games. And as a bowler, I think sometimes those sort of lower scores, probably not the 100, but lower score games actually are just as exciting and brings a good battle between bat and ball."
"So I think for the game, it's great. Certainly I'm sure fans prefer the big, high- scoring matches but, as a cricket player, that can be pretty exciting."