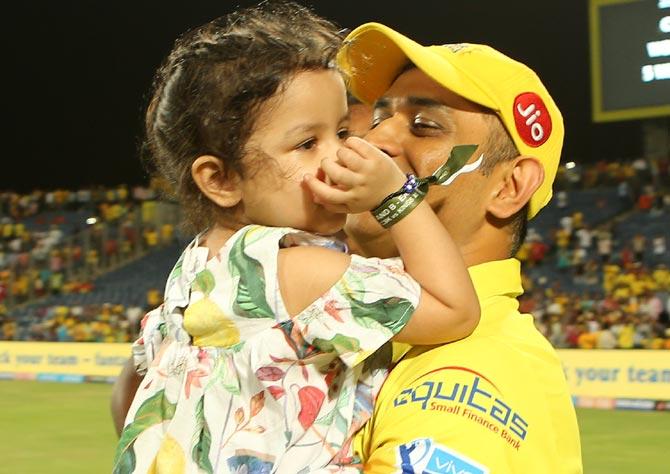 After the Chennai Super Kings outclassed the Kings XI Punjab in Pune on Sunday, Ziva Dhoni enjoyed some time out in the middle.
Ziva has been a regular at this year's IPL, cheering for her daddy and his team.
Video: Kind courtesy, Chennai Super Kings/Instagram
After the match against Punjab, Ziva was seen playing around the Pune stadium with her daddy.
Ziva, who turned 3 in February, is a big hit among the CSK players, with all the stars vying for her attention.
Check out these cute moments of Ziva bonding with her daddy: