It's no secret that the 37-year-old is the first choice wicketkeeper for the England World Cup but a lot will depend on how he performs in the last three ODIs against West Indies.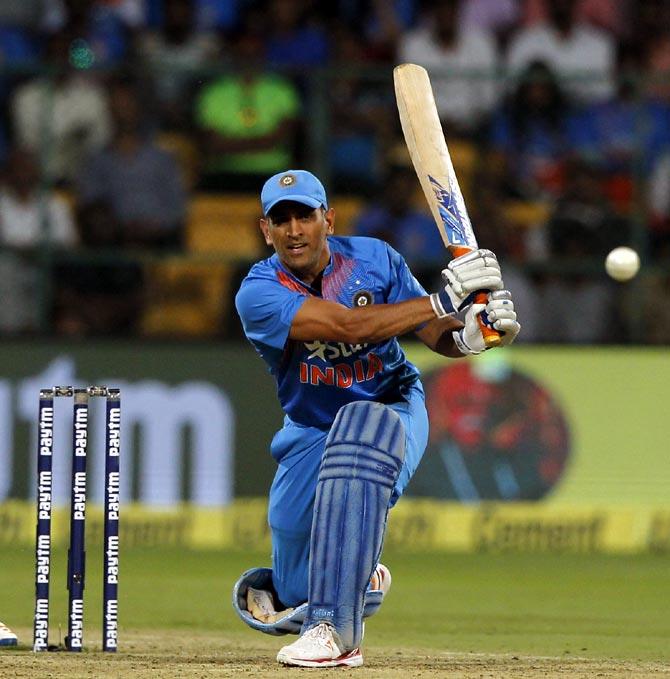 Mahendra Singh Dhoni has written his own script all these years but omission from India's T20 squad may force him to venture into unchartered terrains moving into the 2019 World Cup in England.

While the 37-year-old is known to keep his cards close to his chest, but it seems that the ODI World Cup next year might just be the last time that this once-in-a-generation player dons the India blues.
The national selection committee has shown first signs of phasing him out from one of the two limited-overs formats and T20 certainly seems to be more convenient for the five wise men.

"It's a given that Dhoni won't be around when next ICC World T20 happens in Australia in 2020. So, there wasn't any point continuing with him if he will not play World T20," a senior BCCI official privy to selection policy said on Saturday.

"Obviously, the selectors and team management had a good deliberation on this issue. Both Virat Kohli and Rohit Sharma were present at the selection committee meeting.

"You think selectors could have gone ahead without their approval?" the official said.

In 2018, Dhoni has played seven T20 Internationals with an unbeaten 52 off 28 balls against South Africa being the highlight.

Apart from that innings, Dhoni has scored 71 runs off 51 balls in the remaining six matches that he has played.

It's no secret that Dhoni is the first choice wicketkeeper for the England World Cup but a lot will depend on how he performs in the last three ODIs against West Indies.

More so because he will again be out of match practice for the next two months till India play their next lot of ODIs from January to March.

The chairman of selectors MSK Prasad spoke about looking at a second choice keeper and the flamboyant Rishabh Pant has already earned the vote of confidence from the team management.

That precisely is the reason why selectors could risk dropping Dhoni from the shortest format.

But what would happen if Dhoni fails with the bat in the coming matches is the question that is doing the rounds.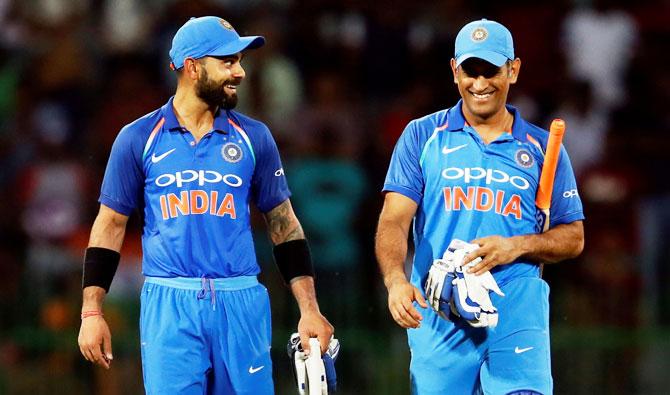 Once the West Indies series gets over, Dhoni will not even get to play domestic 50-over matches with both Deodhar and Vijay Hazare Trophy getting over.

"If Pant plays well and Dhoni's inconsistent run continues, would you still call him a certainty for World Cup? On what basis?" questioned a former India player.

"The lack of game time has been pretty evident this year. I don't know maybe he is thinking that from January till World Cup, he will be playing a lot of games including Indian Premier League for CSK (Chennai Super Kings) and he doesn't need practice," the former international added.
For someone, who has been fiercely guarded and at times even difficult to contact, it is difficult to gauge his mind.

Dhoni's major decisions, retiring from Tests or quitting limited-overs captaincy may look instinctive but those who have seen him closely know how much thought process goes into it.

While the World Cup, in all likelihood, will be his swansong, no one can quite forget the stunning manner in which he called time on his Test career -- in the middle of a series, after a customary press conference where he didn't even drop a hint, through a short BCCI press release.

With Mahendra Singh Dhoni, nothing can be ruled out.