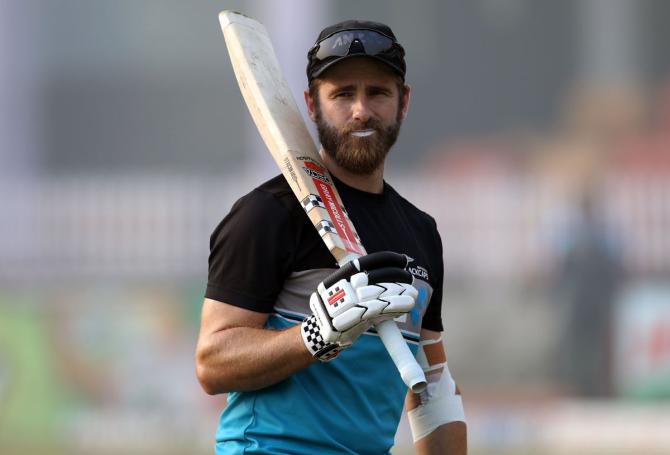 Kane Williamson will captain New Zealand at next month's World Cup after making "sufficient progress" in his recovery from a knee injury, the country's cricket board said on Monday.
Williamson underwent surgery after suffering a ruptured anterior cruciate ligament (ACL) in the Indian Premier League in early April, which had cast doubt over his participation in the tournament.
The 33-year-old had been given two weeks to prove his fitness for the Oct. 5- Nov. 19 50-overs World Cup in India.
"Williamson has made sufficient progress in his recovery to allow him to be included in the squad for the tournament starting in October," NZC said in a statement.
New Zealand coach Gary Stead praised Williamson's "phenomenal dedication", adding: "He's left no stone unturned in trying to get back playing cricket at the highest level. We are delighted to be in a place to select him.
"At the same time, he's also kept perspective about his recovery and hasn't wanted to rush or force his way back too early. As we've previously said, it's great he wants to play cricket for New Zealand in the long term."
However, Stead stressed that there was no clear timeline for Williamson's return.
"As we've said throughout this process we want to give Kane every bit of available time to aid his recovery," Stead said.
"The World Cup is not a short tournament and we will continue to monitor his progress over the next month ahead of the first tournament match."
The NZC added that the rest of the squad would be announced on Sept. 11.
New Zealand play England in the final Twenty20 international of a four-match series on Tuesday, before facing the same opponents in a four-match one-day international series.