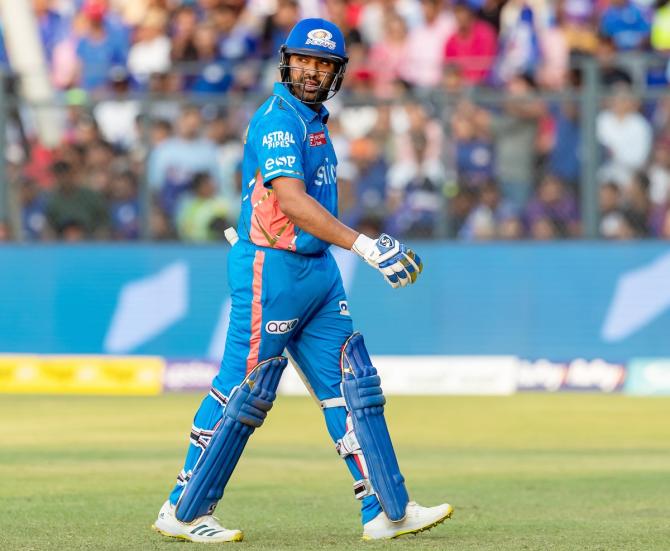 Sunil Gavaskar wants Rohit Sharma to take a break from IPL 2023 and return fresh for the World Test Championship final against Australia.
Gavaskar's suggestion comes after the Mumbai Indians lost to the Gujarat Titans on Wednesday, April 25, 2023.
'Rohit Sharma should take a break and keep himself fresh for the World Test Championship. Come back again for the last few matches, but right now take a breather himself. He is looking slightly preoccupied, maybe he is thinking about the WTC. I think he needs a little bit of a break,' Gavaskar said on Star Sports after the match.
'Only a miracle can take Mumbai Indians to the playoffs this season. They will have to play some extraordinary cricket to qualify to the final four,' Sunny added.
'When the bowlers are making the same mistakes, you have to say thank you very much, take a breather and come back after a few games. Do your study, and figure out where you bowled wrong,' Sunny advised Ro, who turns 36 on Sunday, April 30.
With Suryakumar Yadav not picked for the WTC final, he could well lead Mumbai in Rohit's absence.