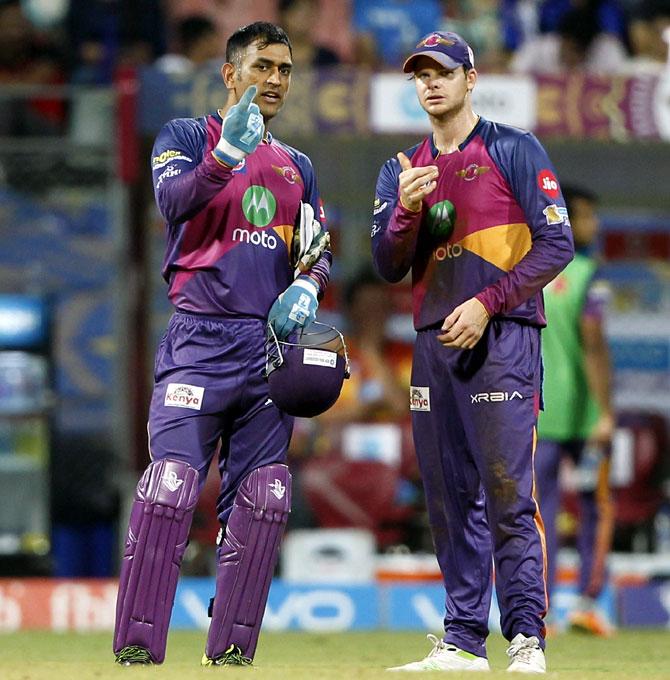 Australia batter Steve Smith is one of the very whose had the privilege of captaining Mahendra Singh Dhoni.
Smith captained Rising Pune Super Giants in 2017 to the final of the Indian Premier League, where the team lost the title to Mumbai Indians.
Speaking of his experience of captaining the most successful Indian skipper of all time, Smith told IPL broadcaster Star Sports: "I guess, the calmness that MS shows (was the learning). We saw throughout his career, how calm he was. He didn't look like he was flustered by any emotions. That certainly something I've taken from him, not just in that season, but just watching him go about his business."
While Dhoni lead the Pune Franchise in the first season, he was replaced by Smith for the 2017 season after the wicketkeeper-batter stepped down from India captaincy in January 2017.
Smith also spoke on the emotions he went through when he was picked as captain of the RPS team.
"Yeah, I didn't really know what to expect initially, you know, MS had captained every team he played for, obviously throughout the IPL with Chennai, every season should I say.
"But yeah, when they came and asked me, I was a little bit shocked first, and then I didn't really know what to say. It was like, have you spoken to MS about this? This is a little bit strange from my side, but after we sorted everything out, MS was just wonderful.
"And the way he helped me and helped guide that team that year was incredible. And yeah, I couldn't thank him enough."
The Australian batter will be debuting as a commentator in the upcoming edition of the Indian Premier League.
The Indian Premier League 2023 begins on March 31 with a blockbuster opening clash between defending champs Gujarat Titans and Dhoni-led Chennai Super Kings.