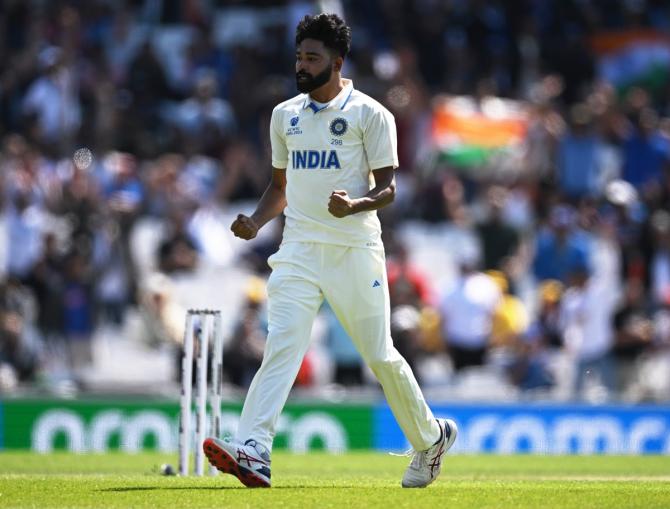 Day 2 of the World Test Championship was marked by Mohammed Siraj's heated exchange with Steve Smith.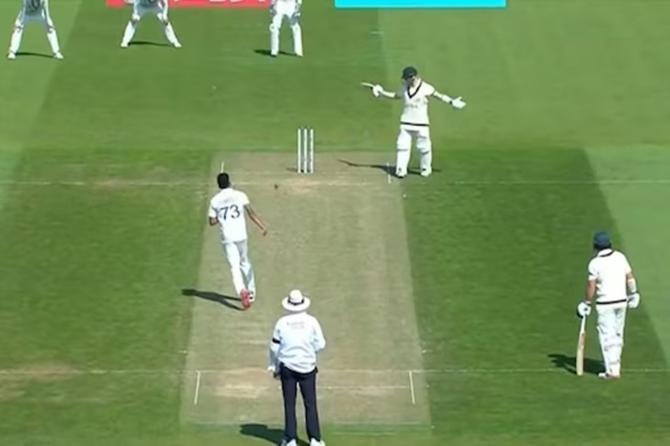 Just when Smith was on the brink of reaching his 31st Test century, an issue with the spider cam caused the Aussie to move away from his stumps before the ball was delivered.
Siraj, who had been hit for two consecutive boundaries by Smith, threw the ball in the direction of the stumps, but well away from the batter.
A genial guy not given to Aussie displays of rage, Smith tried to explain his reason for moving away, but Siraj -- schooled in the Virat Kohli of aggressive cricket -- wasn't in a mood to listen.
'Steve Smith just backing away. Didn't please Siraj, but Smith had every right to move out of the way. It's more the frustration of Siraj being hit for two boundaries. He got sounded off by Rohit Sharma the previous ball,' Ravi Shastri observed from the commentary box.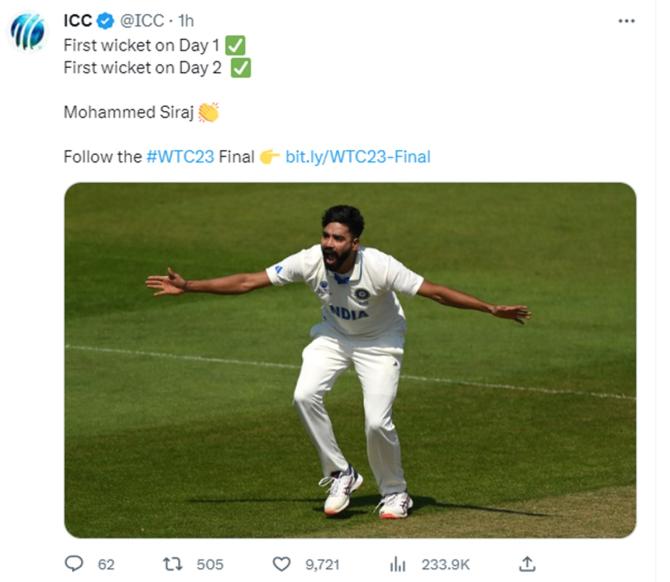 Fuelled by the confrontation, Siraj found a surge of determination and began bowling with increased intensity.
His relentless series of short deliveries created difficulties for Travis Head, forcing him to hop and attempt a mistimed pull shot.
Eventually, Siraj's perseverance paid off as he claimed Head, who had scored an impressive 163 runs, ending a formidable partnership of 285 runs between Head and Smith.