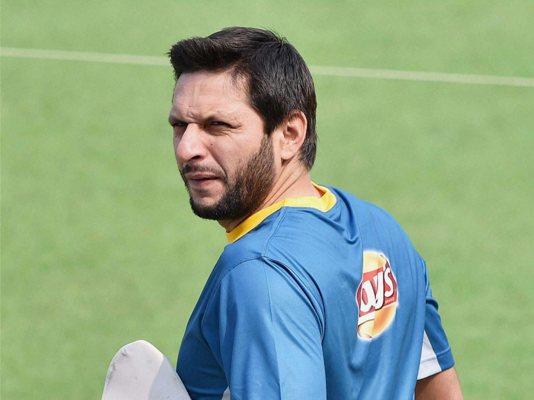 Former Pakistan captain Shahid Afridi on Saturday said he has tested positive for COVID-19, becoming the first high-profile cricketer to be infected with the deadly virus.
"I've been feeling unwell since Thursday; my body had been aching badly. I've been tested and unfortunately I'm covid positive. Need prayers for a speedy recovery, InshaAllah," Afridi tweeted.
The Pakistan all-rounder is the fourth Pakistan cricketer to test positive for the novel virus after Taufeeq Umar, Zafar Sarfaraz and Riaz Sheikh.
Pakistani first-class players leg-spinner Riaz Sheikh, 51, and Zafar Sarfaraz, 50, have died due to COVID-19.
Sheikh, a leg-spinner who took 116 wickets in 43 matches, died at home in Karachi earlier this month while Sarfaraz died due to the virus in April in Peshawar.
Scotland's Majid Haq and South Africa's Solo Nqweni are the other cricketers to have contracted the virus.
Wishes of a speedy recovery started pouring on social media soon after Afridi made the announcement. He might have retired from international cricket his popularity in the sub-continent has not dipped.
His tweet also drew quick response from his Pakistan teammates including Muhammad Hafeez, Shoaib Malik, Kamran Akmal and the Pakistan Cricket Board (PCB).
"Get well soon. Praying for your swift recovery!" wrote PCB on Twitter.
Hafeez said that Afridi was a "fighter by nature" and was sure that he will "fight the virus and will defeat it soon".
Akmal also joined in praying for Afridi. "Prayers are for your long, healthy life. Get well soon," he tweeted.
He remains involved in the game and he last played in the Pakistan Super League in March.
His charitable foundation has been working towards fighting the Covid pandemic in Pakistan and Bangladesh.
Afridi lives in Karachi, one of the worst-hit by Covid in Pakistan.