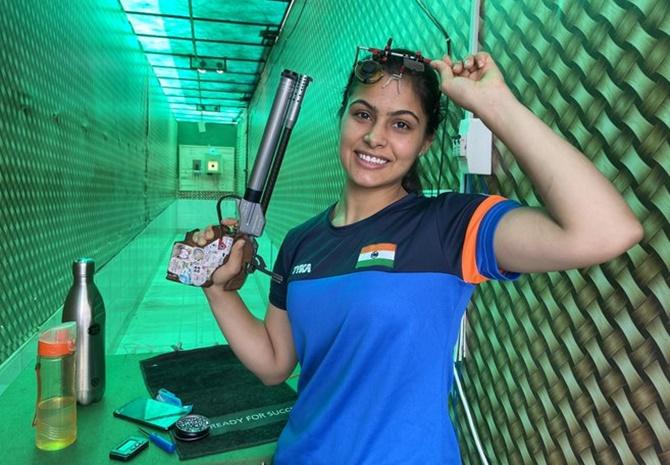 10m pistol champion shooter Manu Bhaker is making the most of the extended lockdown.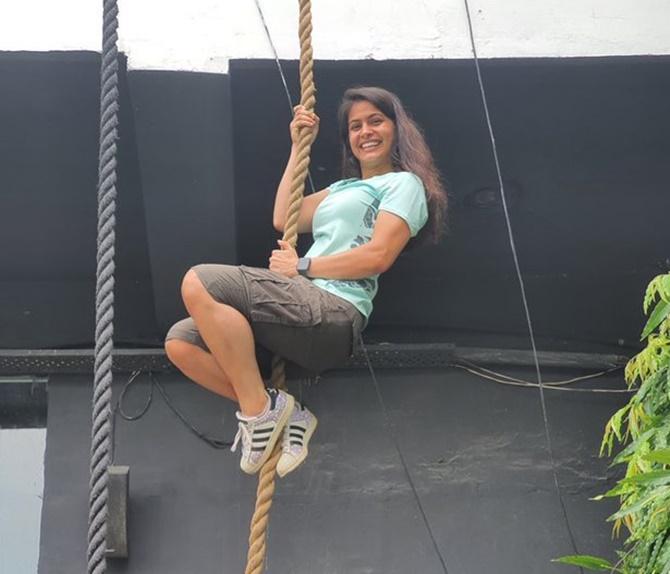 Manu is learning how to ride a bike, how to farm, how to ride a horse. She is also trying her hand at cross fit.
If the times were normal, Manu would be at the national camp preparing for the Tokyo Olympics. With the Olympics postponed to 2021, the 18 year old is doing everything that she never found time for earlier.
Manu already knows how to ride a cycle, scooter and drive a car, the 2018 Commonwealth Games gold medalist reveals.
'Cycle: Check, Scooty: Check, Car: Check, Bike: Almost check', Manu tweets with a photograph of her sitting on a bike, a broad smile across her face.
Few people know that Manu excelled in karate, boxing, tennis, skating, archery and even the Manipuri martial art Thang-ta.
COVID-19 and the forced break has not dampened the teenager's spirit.
'My father converted a gallery in our house in Jhajjar, Haryana, into a single lane shooting range. I am now training here everyday,' Manu says.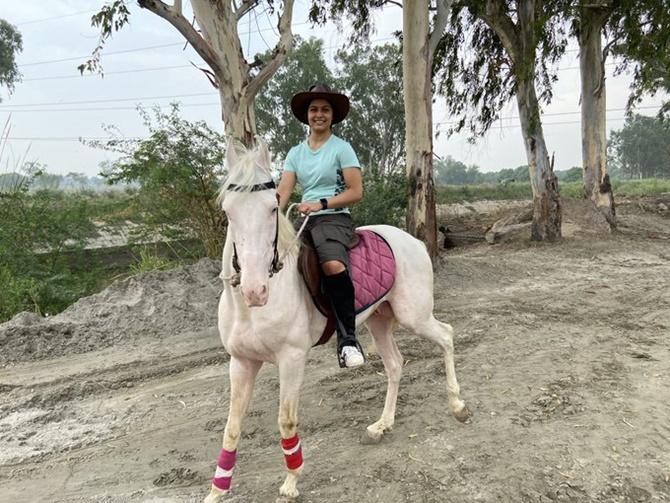 With her maiden Olympics pushed to next year, the young gun is only hoping for the best.