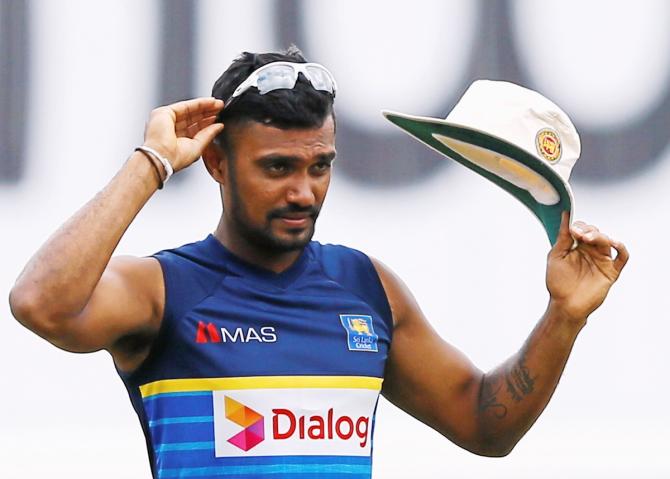 Sri Lankan international cricket player Danushka Gunathilaka was found not guilty of sexually assaulting a woman in Sydney last year when he was in Australia for the Twenty20 World Cup tournament, a court document showed on Thursday.
Australian police in November charged Gunathilaka with four counts of sexual intercourse without consent of a 29-year-old woman. It said the alleged assault occurred after the two had communicated for a number of days over a dating app.
The 32-year-old, who was suspended by Sri Lanka Cricket immediately after his arrest, had three of the four sexual assault charges he faced dropped in May. He was only charged for "stealthing", the non-consensual removal of a condom during sex.
Judge Sarah Huggett said the evidence established there was no opportunity for Gunathilaka to remove the condom because "that intercourse was continuous".
Prosecutors said Gunathilaka deliberately made incorrect statements during the police interview but the judge disagreed saying his answers were likely due to "confusion, fatigue, a language barrier and possibly memory".
"The accused answered every question asked of him in the interview, and I formed the distinct impression he was doing his best to be truthful and assist the police," Judge Huggett said.
Gunathilaka had to surrender his passport during the trial but is free now to return to Sri Lanka, media reported.
"I think the judge's verdict says everything. I just want to thank people who helped me during this sad time, and the last 11 months has been really hard for me," Gunathilaka told reporters outside the court.