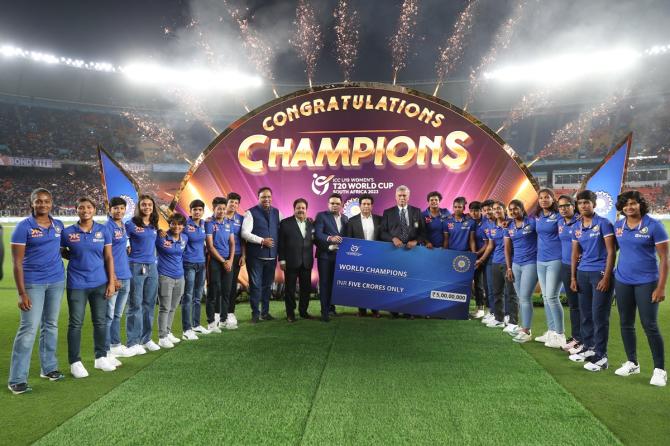 Sachin Tendulkar on Wednesday felicitated the India Under-19 women's cricket team, who won the inaugural ICC T20 World Cup in South Africa, saying the feat will encourage many girls to take up the sport and realise their dreams.
"I would likely to congratulate you on the magnificent achievement. The entire nation will celebrate (the triumph) for years to come.

"For me, my cricketing dreams started in 1983 but by winning this World Cup, you have given birth to many dreams. It was a magnificent performance," Tendulkar said during the felicitation ceremony just before the start of the series-deciding third T20I between India and New Zealand at the Narendra Modi Stadium in Ahmedabad.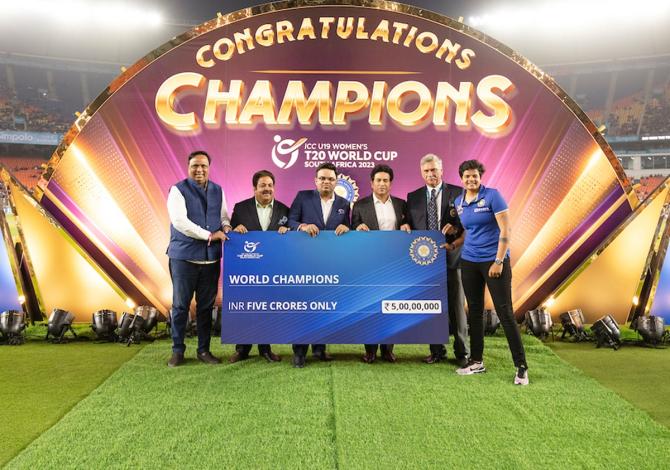 "By winning this World Cup, you have given a dream to young girls in India to represent the country.

"The beginning of the WPL (Women's Premier League) is going to be the biggest thing. I believe in equality for men and women, and not just in sports. There should be equal opportunities," he added.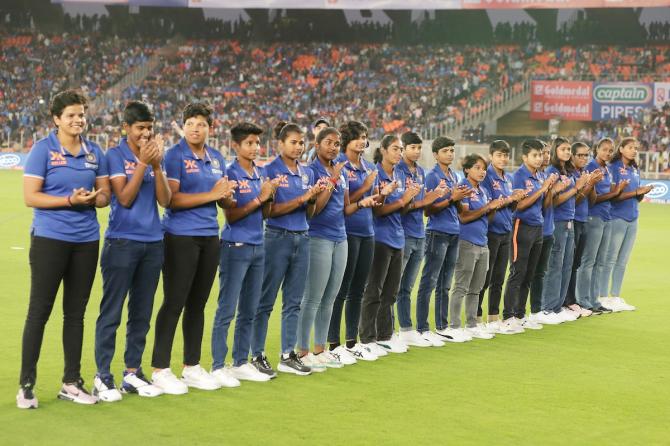 Tendulkar said the BCCI is doing its best for the growth of women's cricket in the country.

"What BCCI has been able to do and the officials' contribution in helping women's cricket prosper, I think it's a sign that we will really do well (in future)."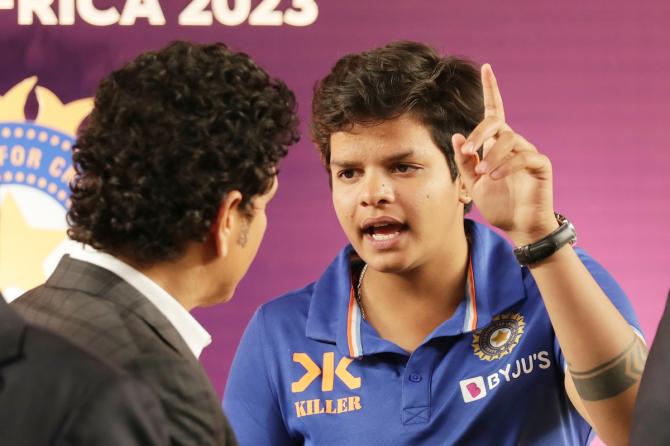 During the brief felicitation function, which was also attended by BCCI secretary Jay Shah, president Roger Binny, vice-president Rajeev Shukla and treasurer Ashish Shelar, the dignitaries handed over a cheque of Rs 5 crore to the victorious India Under-19 women's team.