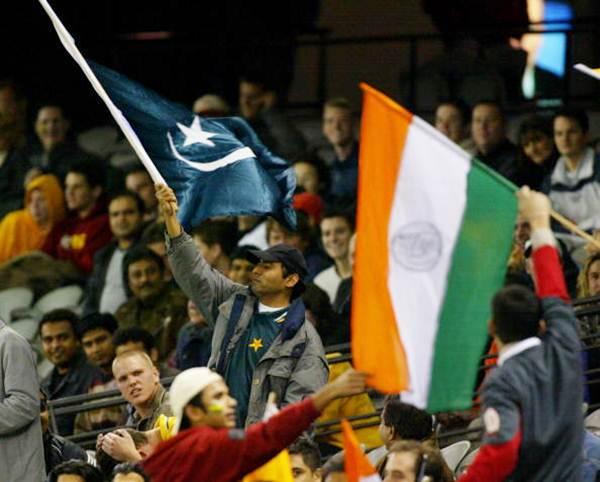 IMAGE: Fans enjoy the action in an India-Pakistan match
The Pakistan government on Thursday allowed its cricket team to participate in next month's World Twenty20 in India, but requested "special security arrangements" during the event.

Ending weeks of speculation on the matter, Pakistan Cricket Board chairman Shaharyar Khan said the government has given the approval to travel for the showpiece which begins March 8.
"I am pleased that our government has given its consent for our team to visit India. As a duty of care, we have asked ICC to put in place special arrangements for the Pakistan cricket team while in India," read a statement from Khan.
The PCB had said it would only tour India for the ICC event if it got clearance from the government, claiming that there are "real threats" to Pakistani players in India.
He had also confirmed if Pakistan pulled out of the world event, it would have to pay a penalty to the ICC.

Khan had revealed that the PCB had given a proposal to the ICC to stage Pakistan's World T20 matches at a neutral venue in the event the government did not allow the team to tour India.

Pakistan will take on a qualifier on March 16 before facing off against India at Dharamsala on March 19 in the World T20's most anticipated clash.
Hundreds of Pakistani fans are expected to travel for the fixture and the PCB chairman has requested the ICC to accommodate them.

"We will also be expecting visa facilitation and other arrangements for the Pakistani fans wishing to visit India for the ICC World T20 2016," the PCB said.