Pakistan Prime Minister Nawaz Sharif, who has taken over as patron-in-chief of the country's Cricket Board, has asked its Chairman Najam Sethi to focus on reviving bilateral series with India.
"PM Sharif has tasked Najam Sethi to especially focus revival of cricketing ties with India even on a neutral venue," a close aide of Sharif told PTI.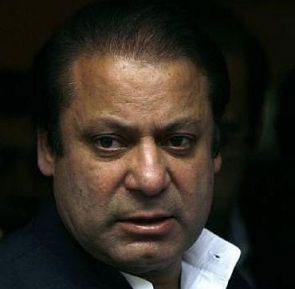 The aide said that Sharif's love for cricket "forced" him to appoint himself patron-in-chief of the Pakistan Cricket Board. Earlier, this position was held by the President of Pakistan.
Sharif often plays cricket at his private residence in Murree, a hill station some 50 kilometres from Islamabad.
"Mian sahib not only watches some matches but also plays cricket sometimes," the aide said.
Sharif used to play cricket against top clubs of the city at Lahore's Gymkhana in 1980s. He had also played against West Indies in a practice match in mid 1980s at Gymkhana.
But his decision to appoint Sethi as 'acting' chairman of PCB has raised questions about his seriousness in improving the cricket affairs as Sethi has never been "keen observer or critic" of the cricket matters in Pakistan.
Currently, he is facing a contempt of court proceedings for not conducting elections for a new PCB chairman.
Sharif came to his rescue on Tuesday and formed an Interim Management Committee for three months to run the day to day affairs of the PCB. The move is aimed at saving Sethi from contempt proceedings.
The five-member committee comprises Sethi, former PCB chairman Shaharyar Khan and ex-Pakistan team manager Naveed Akram Cheema and former Test cricketers Zaheer Abbas and Haroon Rasheed.
Sources in PCB said that an undertaking had been taken from all the four members of the committee at the time of their nomination that they would vote for Sethi as its chairman.
The decision to give control of the PCB to the five-member committee came before the October 18 hearing in the Islamabad High Court in the contempt case against Sethi for failing to conduct elections for a new regular PCB chairman.
Earlier, Sethi had claimed that he would go home after conducting election of a regular chairman but later he expressed his wish to become a "full-fledged and all powerful chairman."