Former Australian cricketers slam Indore pitch.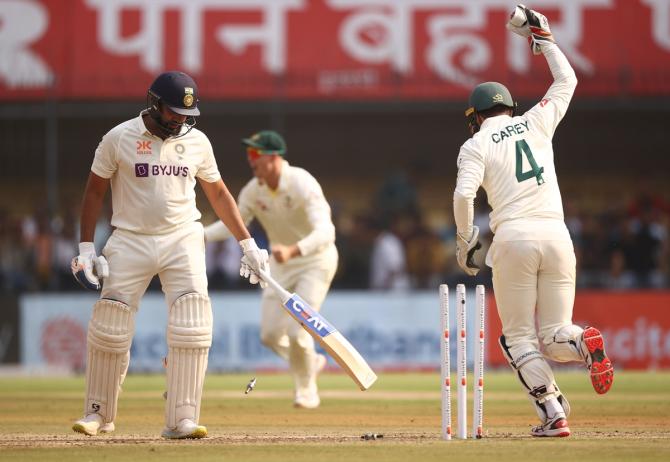 The pitch India rolled out for the third Test against Australia drew widespread criticism after 14 wickets, including their 10, tumbled on the opening day of the contest on Wednesday.
Milking 'home advantage' is commonplace in international cricket and India have never shied away from preparing pitches that would suit their spinners.
The first two matches of the four-Test series were played on turning tracks and India wrapped up victory inside three days both in Nagpur and Delhi to make sure they will retain the Border-Gavaskar Trophy.
But India got a taste of their own medicine on Wednesday when they were bundled out for 109 on a minefield of a pitch, where the ball spun sharply from the morning session and often kept low.
India's star-studded line-up lasted 33.2 overs with only Virat Kohli, their top-scorer with 22, facing more than 50 deliveries.
For Australia, left-arm spinner Matt Kuhnemann (5-16), who was introduced into the attack as early as in the sixth over, claimed his first five-wicket haul in just his second Test.
"It was mayhem," former Australia Test batsman Mark Waugh said on Fox Sports.
"The pitch was not up to Test standard, I think that's a fair thing to say.
"Balls going through the top (layer) in the first 20 minutes of a Test match, that's not good enough."
His former teammate Matthew Hayden said the pitch was overly bias towards the spinner.
"It shouldn't be a spin bowler's paradise necessarily, it shouldn't be keeping low and turning a mile on day one," he said.
"You're allowed to have a four or five day Test match! Otherwise just call it as it is, we'll just play three-dayers."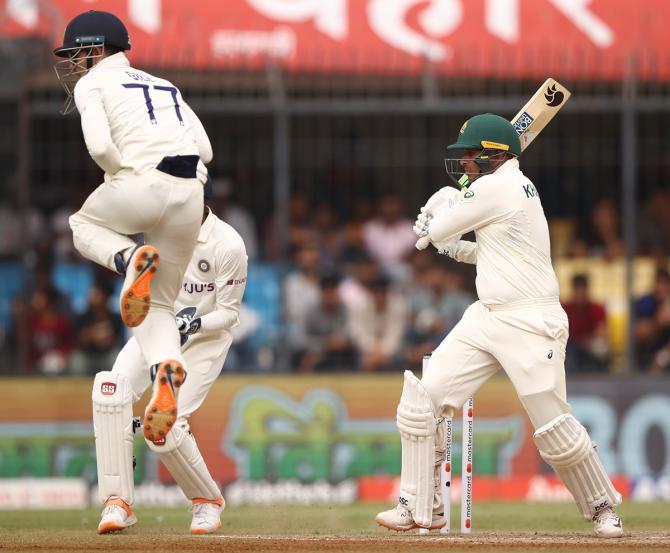 Former Australia spinner Brad Hogg quipped on Twitter: "One day Test match anyone?"
The match was moved to Indore only last month following concerns about the newly-laid outfield in the original venue in Dharamsala.
Australia finished the day on 156-4, riding on Usman Khawaja's fluent 60.
Khawaja would only call the pitch "spin-friendly" and does not expect it to get any better.
"It was spinning in the morning, spinning this afternoon, I think it's a pretty spin-friendly wicket out there," the opener told the broadcasters.
"I guess we'll know tomorrow. It's always hard to tell (on) day one. If I'm gonna be honest, it felt pretty tough out there the whole time I was out there.
"I don't expect it to get any better, if I can put it that way."
Former India captain Dilip Vengsarkar feels the trend of three-day finishes in India makes a mockery of Test cricket.
"The pitch makes all the difference if you want to watch good cricket. You must have wickets with even bounce so that both batters and bowlers get equal opportunity. If the ball turns from day one and first session itself and that too with uneven bounce, it makes a mockery of Test cricket," Vengsarkar told PTI.
"It is important to get crowds back for Test cricket. You see that in England and Australia but unfortunately it is not happening in India. People will come back to Test cricket only if it is interesting. Nobody wants to see bowlers dominating the batters from first session itself," added one of the finest batters of spin bowling India have produced.