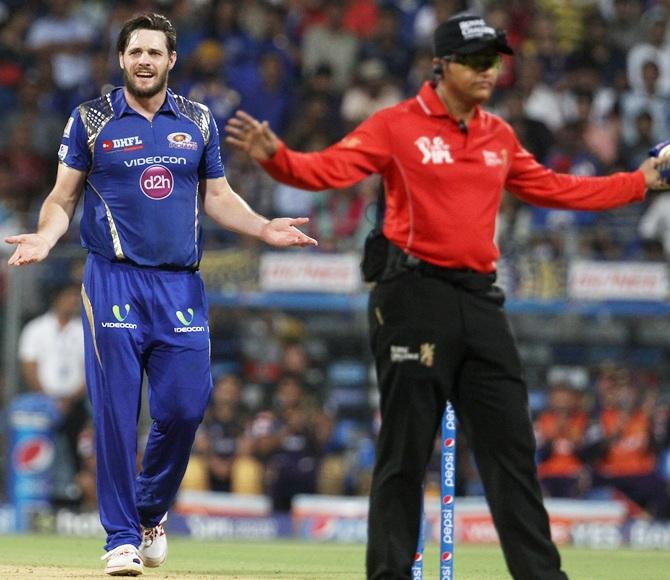 Mumbai Indians player Mitchell McClenaghan reacts. Photograph: BCCI
Mumbai Indians pacer Mitchell McClenaghan has been reprimanded for showing dissent to the umpire in his team's five-run win against Kolkata Knight Riders in Mumbai.
PHOTOS: Team Piku spotted at Wankhede!
Why Pollard's over was more crucial than Pandya's knock
Mumbai's play-off hopes alive after narrow win over KKR
"In the Pepsi IPL match in Mumbai on Thursday, Mitchell McClenaghan of Mumbai Indians was reprimanded by the Match Referee for showing dissent at the umpire's decision," the IPL said in a statement.
"Mr McClenaghan admitted to the level 1 offence (Article 2.1.3 of the IPL Code of Conduct for Players and Team Officials) and accepted the sanction," it added.
The left-arm New Zealand pacer picked up a wicket in his side's crucial win against the defending champions to keep its hopes of booking a play-offs berth alive.