Former Pakistan leg-spinner Danish Kaneria's appeal against a life ban from cricket for spot-fixing was dismissed by an England and Wales cricket board disciplinary panel on Tuesday.

Kaneria, who has repeatedly denied any involvement in trying to engineer particular situations in a game, was banned in June last year after being found guilty of corruption while playing for county side Essex in 2009.

The 32-year-old Kaneria, who has played 61 Tests, was convicted of "cajoling and pressurising" former team mate Mervyn Westfield into accepting money for conceding a set number of runs in a match.

He was hoping to get the ban reduced but an appeal panel of the ECB's Cricket Discipline Commission said it should stand.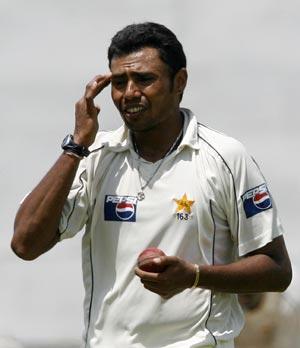 However, the panel also ruled on Tuesday that Westfield's five-year ban from the game be reduced and said he could return to club cricket after April 1, 2014 provided he cooperated fully with the Professional Cricketers' Association anti-corruption education programme the ECB said in a statement.

Westfield, then 23, was jailed for four months in February 2012 after admitting a corruption charge.

ECB chairman Giles Clarke welcomed the panel decision, saying: "The appeal panel's findings confirm... that Mr Kaneria used his seniority and international experience to target and corrupt a young and vulnerable player.

"The ECB will continue to advocate the need for the strongest possible deterrent sanctions for anyone found guilty of such conduct. Such sanctions are vital for the protection of the integrity of our great game."

Clarke added he hoped the decision would serve as a stark reminder to all professional cricketers and those involved in professional cricket of the life-changing consequences of corruption.

ECB chief executive David Collier said: "Without Mr Westfield's stand, the corrupt actions of Mr Kaneria might not have been exposed.

"(The) ECB will support Mr Westfield's efforts to rehabilitate himself and as part of this process hopes that he can raise awareness of the dangers of corruption in cricket."
Photograph: Vivek Prakash/Reuters