Former BCCI secretary Jaywant Lele has equated the happenings at the BCCI's Emergent Working Committee meeting in Chennai to match-fixing in itself and termed the process of appointing Jagmohan Dalmiya as head of a four-member interim arrangement as "unconstitutional".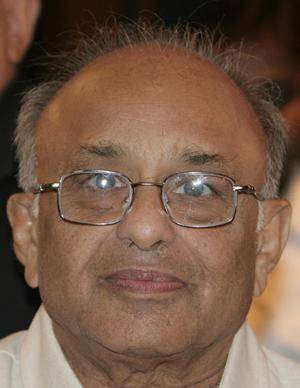 "I am absolutely disappointed at what happened today. What's the difference between this and match-fixing?
"First of all, the whole thing is unconstitutional as the working committee cannot appoint anyone," the outspoken Lele told PTI from Vadodara.
After an acrimonious meeting convened at less than the required 72 hours' notice, N Srinivasan on Sunday agreed to "step aside" as BCCI President under a compromise formula that brought back former Chief Dalmiya as head of a four-member "interim arrangement" to run the Board, more than a fortnight after the spot-fixing scandal rocked cricketing world.
"Everything was unconstitutional. Srinivasan has not resigned, so where is the question of Jagmohan Dalmiya being appointed as interim president," queried Lele.
"Whatever has happened is all non-sense. Good luck to the Cricket Board," Lele concluded in disgust.
Dalmiya will appoint a new member on the three-member inquiry commission in place of Sanjay Jagdale that will go into the allegations of betting and spot-fixing against Srinivasan's son-in-law and CSK Team Principal Gurunath Meiyappan and his franchise CSK.