Bowing to all-round pressure, N Srinivasan agreed to "step aside" as BCCI President under a compromise formula that brought back former Chief Jagmohan Dalmiya as head of a four-member "interim arrangement" to run the Board, more than a fortnight after the spot-fixing scandal rocked cricketing world.
In a decision in which the pro-Sharad Pawar group appeared to have suffered a dent, the Working Committee of the Board decided that Dalmiya will conduct its day-to-day affairs after Srinivasan announced that he will not discharge his duties as the President till such time the probe is completed.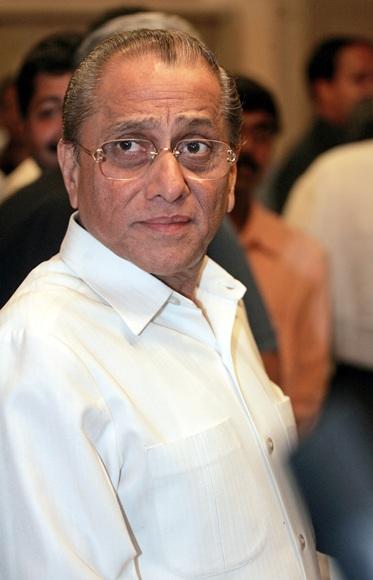 Sources said that key members including Arun Jaitley, Rajeev Shukla and Anurag Thakur appeared to have tilted the scales in favour of Dalmiya and softened the blow on Srinivasan.
While the Pawar group may have wanted former chief Shashank Manohar in Dalmiya's place, it could also not ensure that Srinivasan resigned.
73-year-old Dalmiya will appoint a new member on the three-member inquiry commission in place of Sanjay Jagdale that will go into the allegations of betting and spot-fixing against Srinivasan's son-in-law and CSK Team Principal Gurunath Meiyappan and his franchise CSK.
24 members of the Board attended the meeting in which there was no demand made for his resignation, Srinivasan said though Punjab Cricket Association chief I S Bindra claimed that he did.
Two senior members of the Working Committee also said that the word resignation was not used at the meeting.
The meeting also urged Secretary Jagdale and Treasurer Ajay Shirke, who have resigned from the posts a couple of days ago, to rethink their decision and get back to the Board in 24 hours.
However, both of them said after the meeting that they have decided not to withdraw their resignations.
A BCCI press release said after the meeting "Mr N. Srinivasan announced that he will not discharge his duties as the President of the Board till such time that the probe is completed. Till such time, Mr. Jagmohan Dalmiya will conduct the day to day affairs of the Board.
"The Committee expressed full confidence in Mr. Sanjay
Jagdale and Mr. Ajay Shirke and requested them to withdraw
their resignations in the larger interest of the Board."
The BCCI chief said after the meeting that no one in the meeting asked him to resign and he had offered not to discharge the functions of the Board President till an independent probe against his son-in-law and his franchise.
There was no acrimony in the meeting. Srinivasan, who has been facing calls for resignation as BCCI chief ever since the arrest of his son-in-law, said he has taken an extraordinarily fair step by stepping aside. Shirke, said to be close to Pawar, expressed unhappiness
over the decision of the Working Committee and wondered how this arrangement could work.
"I personally cannot make out how this kind of arrangement will work. I have just reaffirmed my decision (not to withdraw the resignation). He said he and Jagdale were requested by all the Working Committee members to withdraw their resignations. "My final
decision is that I cannot continue".
"Nobody except Mr Bindra and myself and a couple of others... We did question the modalities of this arrangement," he said.
Bindra was more forthright in his attack on the decisions of the Working Committee.
"Mr Jaitley has had his way in this meeting. Most of the suggestions came from Mr Jaitley, including the appointment of Mr Dalmiya," Bindra said.
"Srinivasan is not resigning. He is just stepping aside for one month. This is taking the public for a ride. We needed something more than this. I suggested, let him step aside until September, but he said he is not going to resign."
"I suppose if there is a meeting of ICC, Mr Dalmiya will go. Mr Srinivasan will not perform any function of the Board", Bindra said.