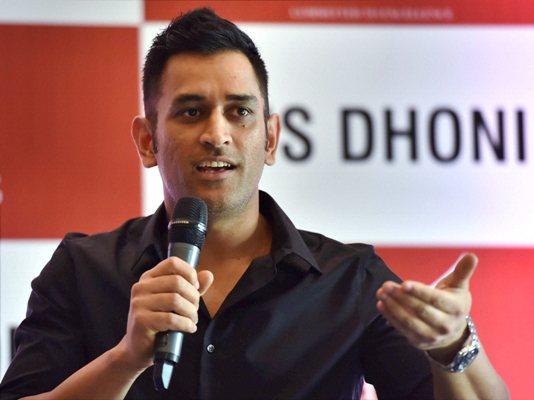 IMAGE: MS Dhoni speaks after becoming the new global brand ambassador of Secured Venture Capital Company of Australian cricketer Craig McDermott. Photograph: PTI.
India's ODI and T20 skipper Mahendra Singh Dhoni has been named as the face and brand ambassador of the Craig McDermott International Cricket Academy (CMICA), a leading state of the art private cricket and educational sports academy in Australia.
It proposes to offer a four-year bachelor's degree in sports science and management with special emphasis on cricket. Dhoni said that he was excited to be part of this initiative as it will give him the opportunity to meet and mentor young aspiring cricketers in, both, India and Australia.
"It is the perfect platform for me to give something back to the game," the 2011 World Cup winning skipper said.
"More importantly, the academy will help sports-minded kids strike the right balance between education and sport. So far, intelligent youngsters who were also good in sport had to choose and settle only for one," he added.
The dream tie-up between CMICA and Rhiti Sports, with Dhoni as the mentor, is the result of the India captain becoming the global face of Secured Venture Capital, an Australian company headed by McDermott himself.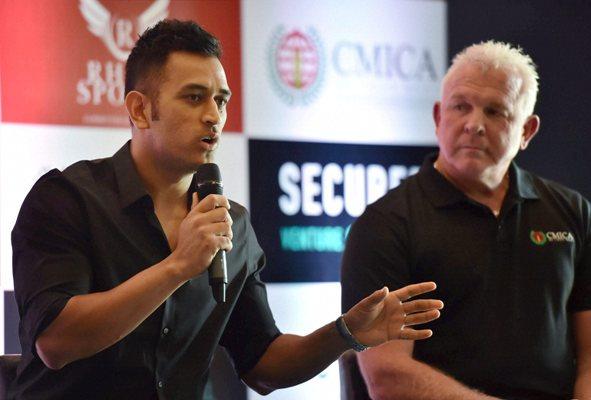 IMAGE: MS Dhoni and Craig McDermott at the launch of their venture. Photograph: PTI.
Interestingly, Dhoni creates another landmark with this, becoming the first cricketer in the world to be associated with a venture capital firm.
"I wasn't very clear about the concept of venture capitalists initially," revealed Dhoni.
"I thought they just invest in business startups or new ideas and that's about it. But now, after speaking to Craig at length I have understood that there is a lot of hard work that goes behind what they do. I am really fascinated," he added.
"I got to know about the risks involved in these kinds of ventures. You may do due diligence and extensive research but that does not mean you won't fail.
"This is what I liked most about it because in life also we take risks without knowing the outcome. It is this challenge that got me interested and helped me decide to become part of this great new initiative," Dhoni explained.