Betting as a function of pure luck is banned in the country, but games of skill with monetary stakes are not.
Mayank Jain reports.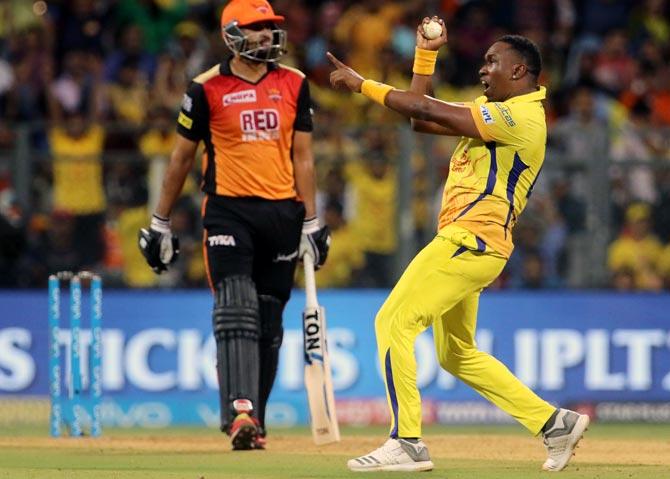 India's cricket fever is unparalleled and the temperatures were running high during the Indian Premier League which concluded last month.
However, there will be millions following the cricket matches in the coming season not just for the thrill, but for fortune.
This is the impact of fantasy league games, which have taken the country by storm.
Even as gambling and betting are prohibited in almost the entire country under the Public Gambling Act, new age companies have found a way to allow people to try their luck on cricket matches through their 'skill-based' format.
The distinction, these companies say, is simple: Betting as a function of pure luck is banned in the country, but games of skill with monetary stakes are not.
Hence, these apps, which allow people to select players, create teams and allot points based on the players' performance in a game, manage to pass through the legalities by claiming that the game involves substantial amount of skill and competency.
One of the biggest players in the domain is Dream11, an app started by Harsh Jain and Bhavit Seth in 2012. The app has rode the IPL wave year after year as people look to make quick money.
It now claims to have more than 36 million users, or 90 per cent of the fantasy sports market in the country.
The app allows people to select a team of their choice for each game before the match and place bets according to their appetite in any number of ongoing competitions, which have a range of rewards from Rs 100 to Rs 25,000.
All people need to do is load money in their Paytm wallets and transfer it on the app while picking a team.
The winner of the competition takes home the total prize. The app makes money by keeping a fraction of the total money submitted in a competition.
Harsh Jain says Dream11 allows people to not only follow cricket games, but football, kabaddi, NBA basketball, the Caribbean Premier League, and the Indian Super League.
"It is a legally approved game of skill, which offers sports fans a platform to showcase their sports knowledge and skill. Fans can create their own team of real-life players from upcoming matches, score points based on their on-field performance and compete with other fans," says Jain.
"Dream11 helps sports fans increase their engagement and connect deeper with the sport they love by being a team owner, not just a spectator," Jain adds.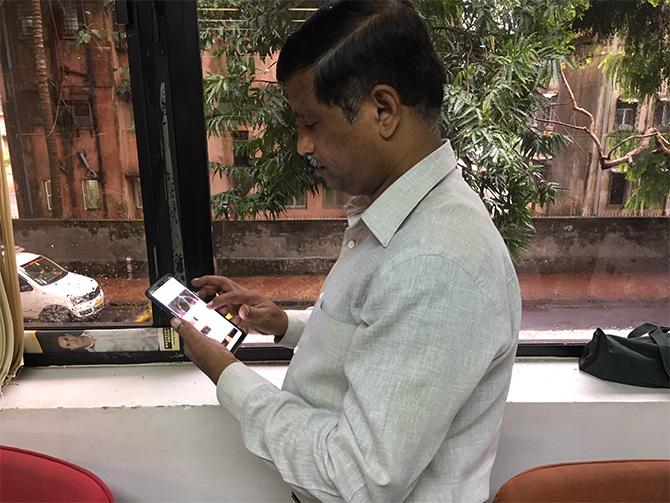 A report published by IFSG-Nielsen earlier this year said two of three sports followers are aware of fantasy sports even as only 10 per cent of total followers actually participated in it.
The report found that India has at least 60 fantasy sports operators, of which Dream11 claimed to be the biggest player in the market with more than 30 million users.
Jain from Dream11 says the industry is set to cross 100 million users by 2020 as more and more people become aware of fantasy sports.
"The response during the IPL has been fantastic," says Jain, "during which Dream11 has grown its user base from 20 million to 40 million. Our gameplay and live leaderboards keep all these 40 million fans on the edge of their seats, making the live sports match even more thrilling."
Dream11, however, is not the only contender in the space.
Star Sports' online platform Hotstar, which airs IPL, live-recorded 8.9 million concurrent views in a recent match. Hotstar has its own fantasy sports version called Watch'NPlay, where users are asked to predict what happens on the next ball and they can play along in the IPL ball-by-ball.
The only difference is that unlike Dream11, there is no cash involved and people don't lose money, while those who win get vouchers and offers from IPL sponsors such as Big Bazaar and Mahindra as opposed to getting cash as a reward.
"The idea was to devise a way to really bring people into the game and luckily, since Indian cricket fans love discussion and debate about the match, the Watch'NPlay game taps right into that passion," said Ajit Mohan, CEO, Hotstar.
"The response has been pretty phenomenal."
Another big player in the market is Reliance Jio, with its product called Jio Cricket Play Along, which works on a similar model as Hotstar but asks people to predict the number of runs that will be scored in a given number of overs or fall of wickets.
The prizes on offer range from pizza vouchers to cars and international holidays.
'The game -- Jio Cricket Play Along -- will be accessible to all smartphone users in India and can be played in 11 Indian languages. Spanning seven weeks and 60 matches, Jio will redefine the second-screen experience through its real-time interaction during the match time,' the company said in a press release in April.
Those inclined to play with Jio need to download the company's app and answer questions as they appear to amass points, which are tallied at the end of every match for distribution of gifts.
Jio said it had received a great interest from cricket fans for the offering as 65 million people have participated in the fantasy sport game, a company official says.
It's not just the prizes that these games bring for consumers, for companies, play-alongs like that of Hotstar bring increased engagement as well, Mohan says.
"A large percentage of our users play the game while watching the match," he adds.
"The game has had a fairly significant impact on match watchtime -- we notice that viewers who also play the game contribute 2.5 times the watchtime of a non-player."