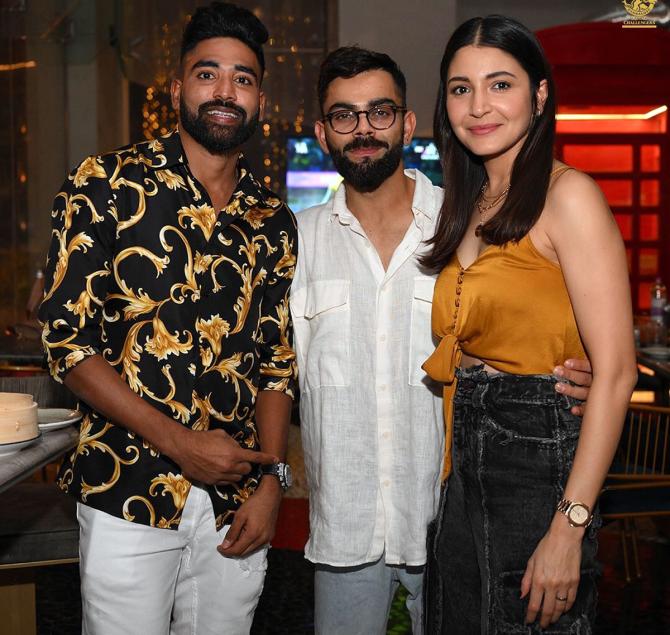 Royal Challengers Bangalore's players unwound with a team dinner in Bengaluru on Thursday, April 27, 2023.
RCB, who are fifth in the IPL 2023 points table with four wins from eight games, have played six out of their seven home games as their IPL 2023 schedule was adjusted due to the assembly elections in Karnataka on May 10.
They will play their next five games away from home.
Anushka Sharma and Virat Kohli attended the team dinner as did Vini Raman and Glenn Maxwell.
'Making memories on & off the pitch! Winding down for team dinner at @rcbbarcafe before we hit the road for the away leg,' RCB captioned the Instagram post.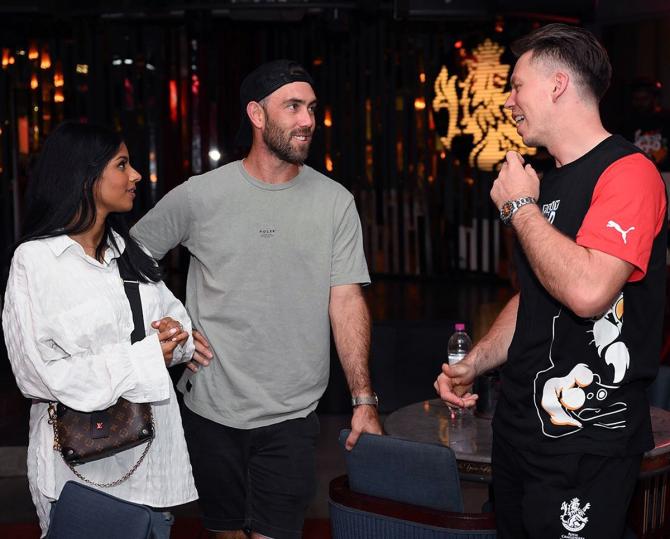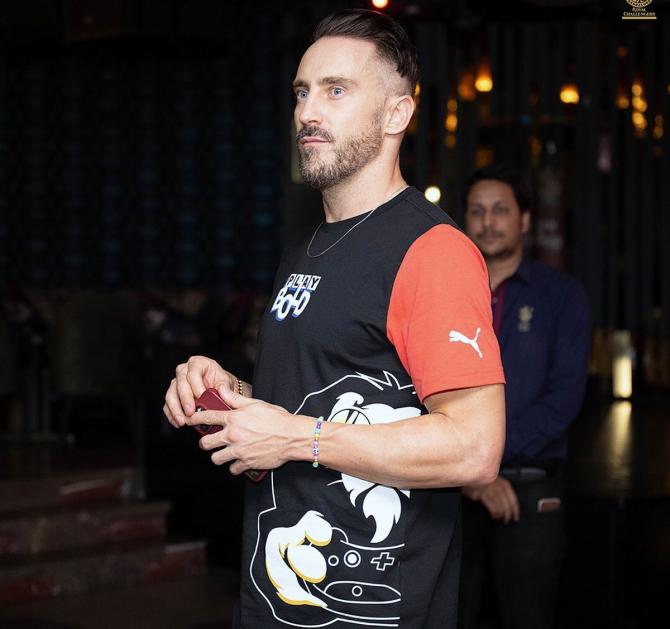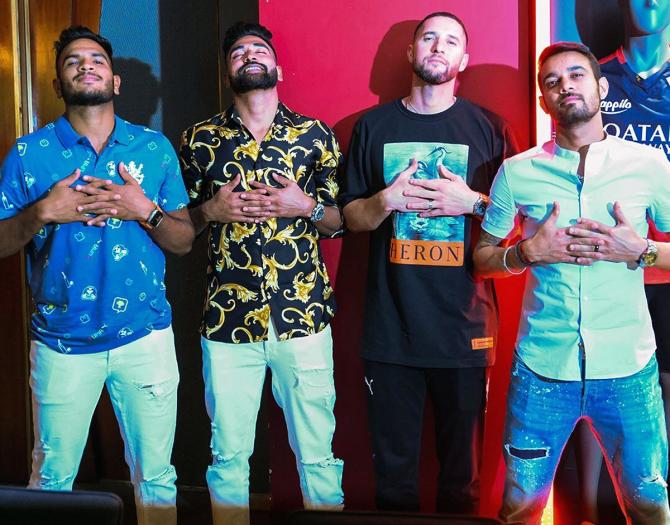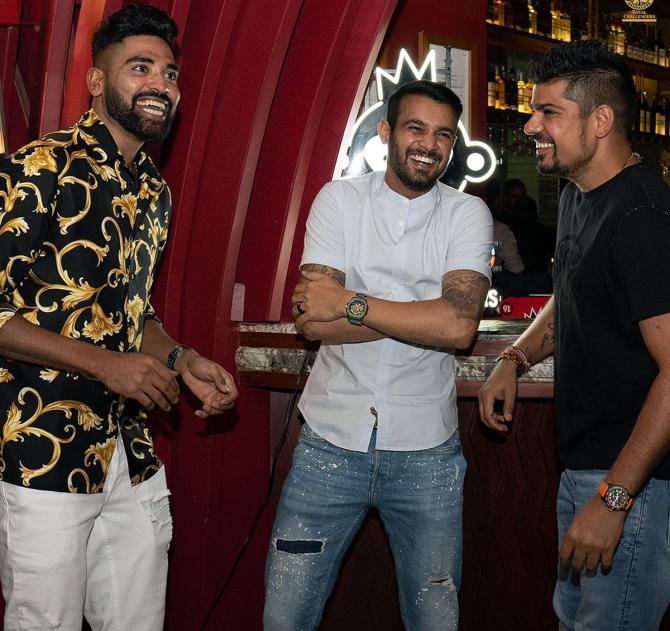 ***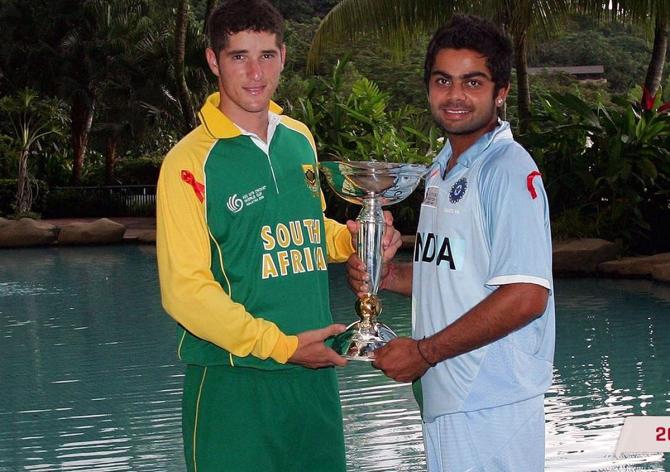 Meanwhile, it has been a reunion for Virat Kohli and Wayne Parnell.
Nearly 15 years ago, the two were on the opposite sides at the Under-19 World Cup. Kohli led India while Parnell was the South African skipper.
'15-year challenge done right! Captains at the U19 World Cup Final Teammates at RCB', Bangalore captioned the Instagram post.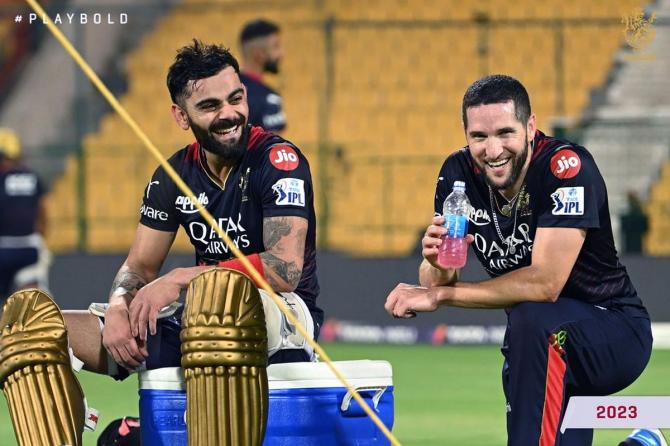 'A glow up of some sorts 15 years ago', Parnell commented as he reposted it on his Instagram story.
India won the Under-19 World Cup title when they beat South Africa by 12 runs via the Duckworth-Lewis method in a rain-hit final in Kuala Lumpur in March 2008.
Only 5 players from that final feature in IPL 2023 -- Kohli, Manish Pandey and Ravindra Jadeja among the Indians; Parnell and Rilee Rossouw the two South Africans.