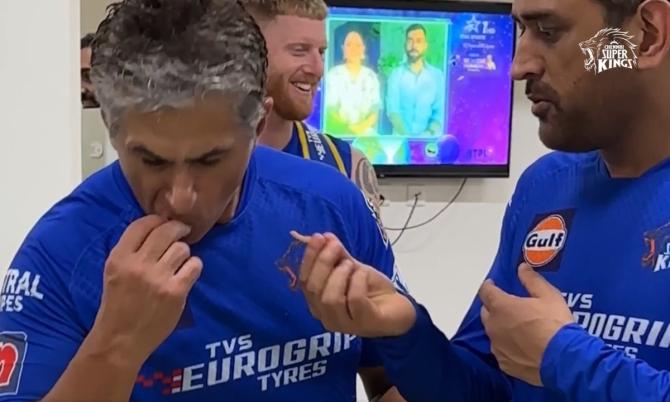 The stage is set for the opening game of IPL 2023 as the Gujarat Titans and Chennai Super Kings take on each other at the Narendra Modi stadium in Ahmedabad on Friday.
Hardik Pandya's GT are the reigning champions; Mahendra Singh Dhoni's CSK has won the IPL four times.
But will rain affect the match?
While both teams were practicing at the ground on Thursday, it began to pour heavily.
The players left the field and were unable to complete the practice session.
The boys from Chennai made the most of the rain break. When in Gujarat, they ate what Gujaratis would do on a rainy evening.
Jalebi-Fafda was ordered in the CSK dressing room and Dhoni was seen explaining the Gujarati snack to the coaching staff and foreign players.
'Choosing the right rain snack', CSK noted.