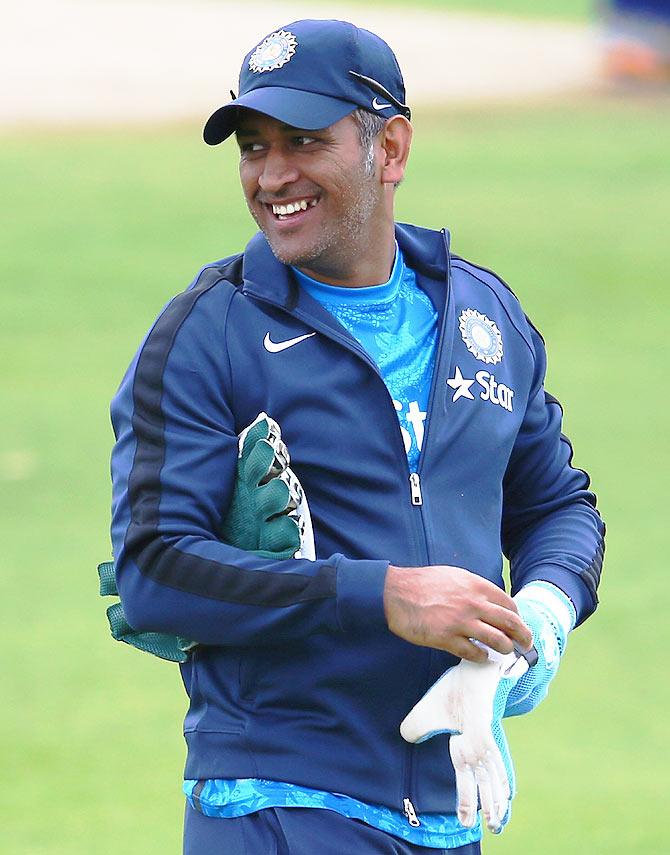 Mahendra Singh Dhoni. Photograph: Matthew Lewis/Getty Images
India's One-Day-International captain Mahendra Singh Dhoni celebrates his 34th birthday today, July 7.
From being a ticket inspector with Indian Railways to a charismatic bike-loving cricketer, with flowing locks, who often changed hairstyles and befriended Bollywood actors, the man has led a near-perfect life thus far.
He developed his own batting style (who can forget the famous 'helicopter' shot) and 'keeping techniques, tinkered with conventional field settings and displayed a natural tendency to take calculated risks while maintaining a Zen-like calm.
Under his leadership, India won the Twenty20 World Cup in 2007 and the 50-overs' World Cup four years later and were the top-ranked Test team for a year-and-half in between.
These highs were in the past.
Dhoni rings in his birthday after a roll-coaster of a year, both, professionally and personally.
Post your birthday wishes for Mahendra Singh Dhoni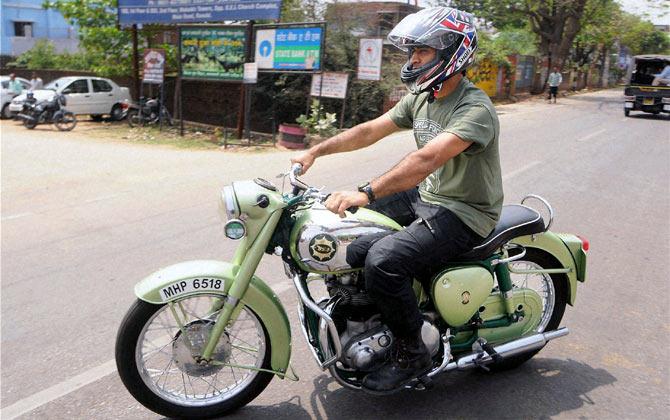 Mahendra Singh Dhoni rides one of his many bikes in Ranchi. Photograph: PTI
The India skipper's year began with lows in Test cricket – India lost the Test series on the England tour 1-3, but bounced back to claim the One-Day series.
Later in the year, when travelling to Australia for a four-match Test series, India lost 0-2.
In the course of that series, Dhoni, the honorary Indian Army lieutenant colonel dropped a bombshell by announcing his retirement from Tests at the age of 33 moments after helping India secure a draw in the third match against Australia.
A lot of questions were asked about the timing of his retirement but he silenced his critics by leading India to the semi-finals of the 2015 ICC World Cup, before losing to hosts Australia.
But Dhoni and India were to experience another low. They lost the recently-concluded three-match One-Day series against Bangladesh 2-1, after which he sarcastically offered to quit captaincy altogether.
Post your birthday wishes for Mahendra Singh Dhoni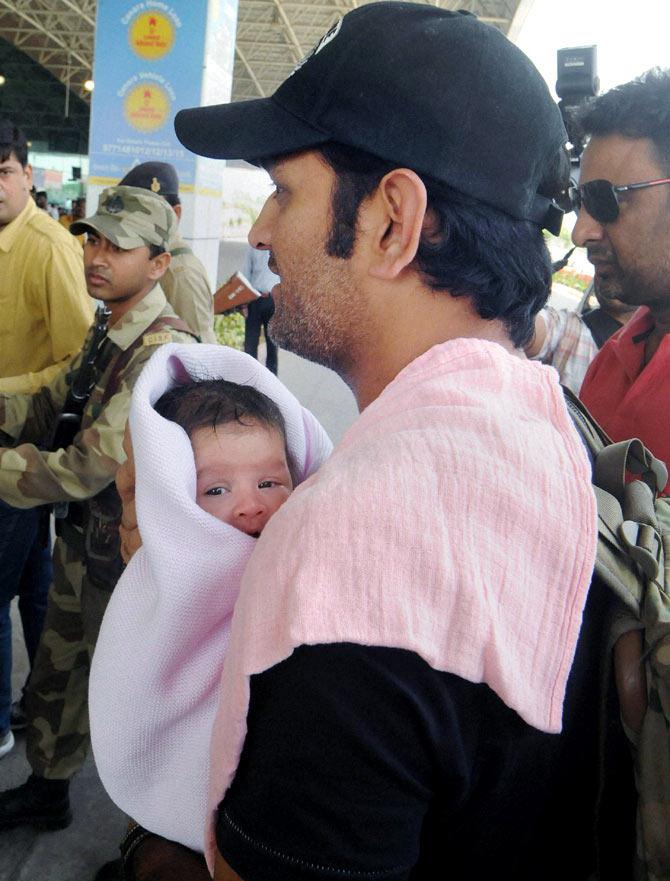 Mahendra Singh Dhoni with his daughter, Ziva, at Birsa Munda International Airport, in Ranchi. Photograph: PTI
But the on-field ups and downs apart, it was going the family way that saw a completely different side of Dhoni.
He and wife Sakshi became parents of daughter Ziva, who was born just before the 2015 World Cup.
Having spent a lot of time away from his little angel, the doting father that he is, MS made it up by travelling with Ziva to all the venues throughout this season's Indian Premier League.
He looked the happiest while spending time with his baby, be it in the dressing room, at the airports or in hotels.
Here's wishing Dhoni many more reasons to flash that 100-watt smile in the year ahead.