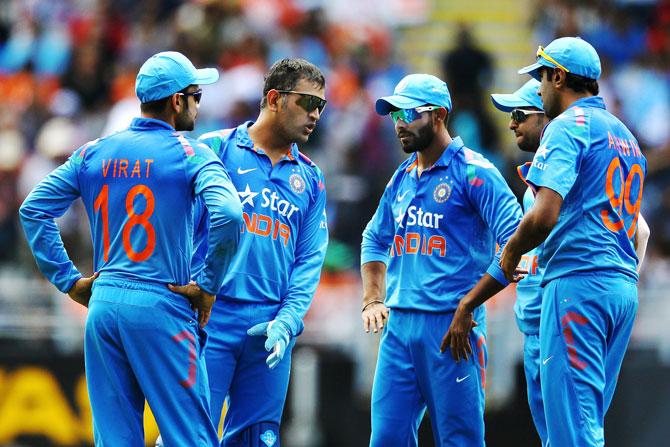 India captain MS Dhoni in conversation with his teammates. Photograph: Getty Images
Disappointed with India's performance in the ongoing tour of Australia, former New Zealand cricketer Danny Morrison feels the touring side looks
"emotionally drained".
India lost the four-match Test series against Australia 0-2 and are yet to post a win in the ongoing ODI tri-series against hosts and England.
"India look emotionally drained. The Test series was shrunk due to the Phillip Hughes tragedy. And you cannot under-estimate the mental drain it must have taken on the players to play back-to-back Tests," Morrison said.
"They didn't perform too well as a unit, and only a few players did well. They will hope that those guys – (Virat) Kohli, (Ajinkya) Rahane and others – will reproduce those big runs in the coming months," he said.
'The Indian team should have done better on this trip'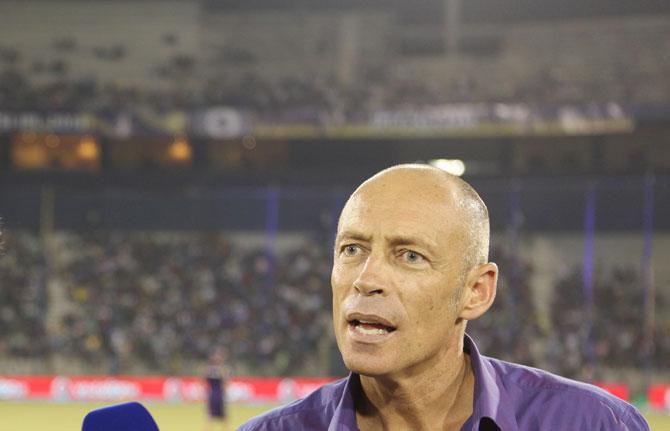 Former New Zealand cricketer-turned-commentator Danny Morrison. Photograph: BCCI
Morrison said the Indians could have produced a much better display in the tri-series, which was supposed to be a dress rehearsal for the World Cup.
"With the World Cup round the corner, the tri-series was an ideal scenario to get going. But now they need to bounce back. They have experience of conditions here in Australia and they toured New Zealand last year.
"So from a preparation point of view, it has been ideal and bodes well for India, even though they have been on the road for a while. But in today's cricket, that is not an excuse," Morrison said. The cricketer-turned-commentator said the Indians had the potential to do much better in the Test series as well.
"They should have done better than they have shown on this trip," he said. "It was so first in Tests and now in the ODIs, particularly the latter, because a lot more was expected from them in this format. This is because they have some very exciting players. But their performances have been only similar to what they showed in New Zealand last year."
'I thought Dhoni would have retired a lot earlier'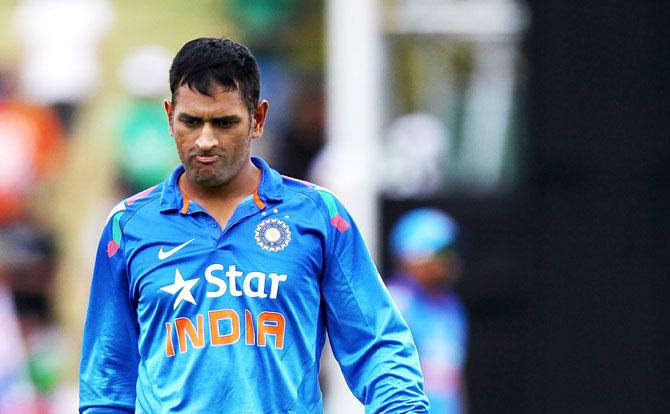 India captain MS Dhoni. Photograph: Getty Images
The Test series loss also marked the retirement of Mahendra Singh Dhoni from the five-day format as Kohli became the new Test skipper.
Dhoni, rested after playing his last five-day match in Melbourne, now leads the side in the ODI arena and hopes to retain the title he helped his side win in home conditions back in 2011.
"It is understandable why Dhoni gave up Test cricket. It doesn't take a rocket-scientist to work out the workloads of these players. Look at Dhoni, for the last five or so years, he was the keeper for India in all formats, a premier batsman and skipper too," Dhoni said.
"Then there is also his duty in the IPL with Chennai Super Kings. No wonder he felt burnt-out. In fact I thought he would have retired a lot earlier," said Morrison.
'How much can he do to inspire this Indian team?'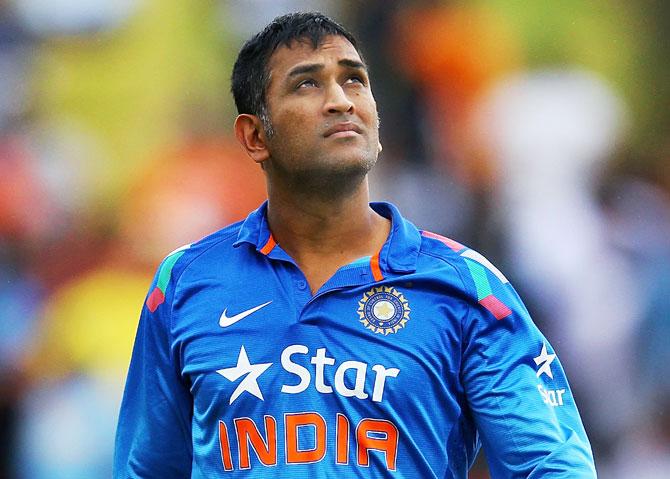 MS Dhoni. Photograph: Getty Images
Morrison said Dhoni remains a key player for India in the World Cup.
"Going ahead, especially with the World Cup coming up, I think he holds the key. He looks rested and as relaxed as ever. So, the question now is, how much can he do to inspire this team in the coming months?
"To what level can he perform and lift the other guys around him. Can he squeeze that extra bit from his bowling attack in tight situations and get them to bowl dynamically if they don't score enough runs?" he said.
While there is still time for the Men in Blue to recover and reverse this losing run, the former New Zealand international believes they don't have any excuses if they don't.