Check out on-field umpires for the ICC Cricket World Cup final between Australia and New Zealand on Sunday in Melbourne.
Kumar Dharmasena: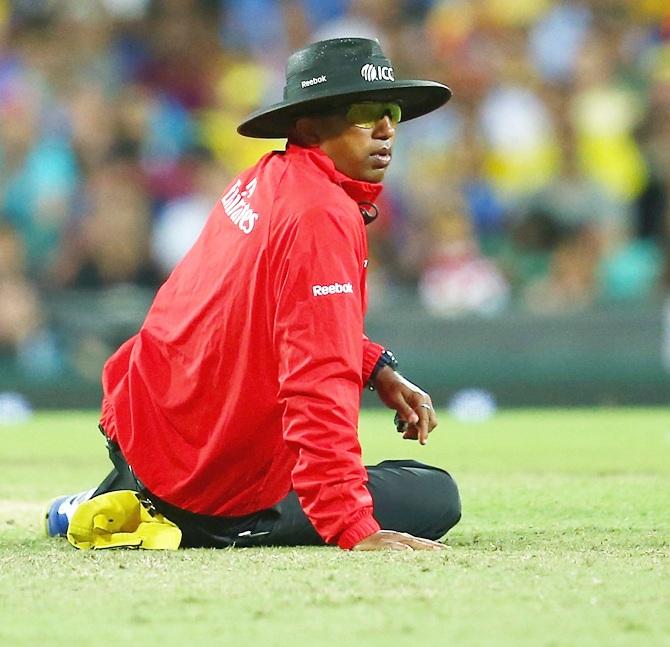 Umpire Kumar Dharmasena looks up from the ground. Photograph: Mark Kolbe/Getty Images
Sri Lanka's Dharmasena, became the first player to feature in a World Cup final as both an umpire and player. 19 years ago, Dharmasena 43, played in Sri Lanka's 1996 triumph against Australia.
Will New Zealand bully 'big brother' Australia? Tell Us!
World Cup Report Card: Full marks for India's bowlers
Prem Panicker: At the end, you felt for Dhoni
Richard Kettleborough: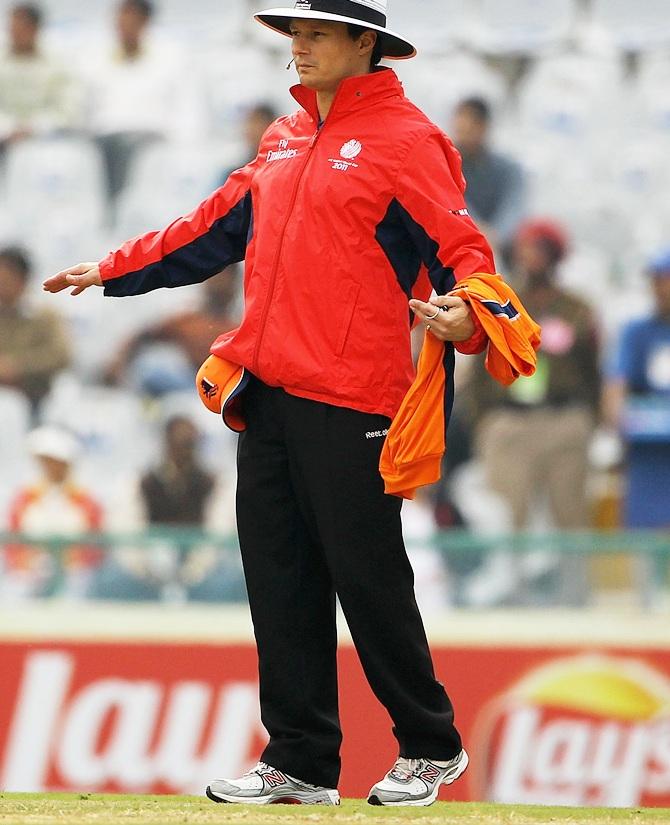 Umpire Richard Kettleborough in action. Photograph: Matthew Lewis/Getty Images
England's Kettleborough is rated as the world's best umpire for the past two years and was unsurprisingly chosen by the ICC to be in the centre on Sunday at the MCG.
Sri Lanka's Ranjan Madugalle was named the match referee for the high-octane clash between the trans-Tasmanian rivals.
While Australia beat India by 95 runs in their semifinal clash, New Zealand got the better of South Africa in their last-four stage match.
The match official appointments are as follows:
March 29: Australia v New Zealand, Melbourne.
Ranjan Madugalle (match referee), Kumar Dharmasena and Richard Kettleborough (both on-field umpires), Marais Erasmus (third umpire), Ian Gould (fourth umpire).