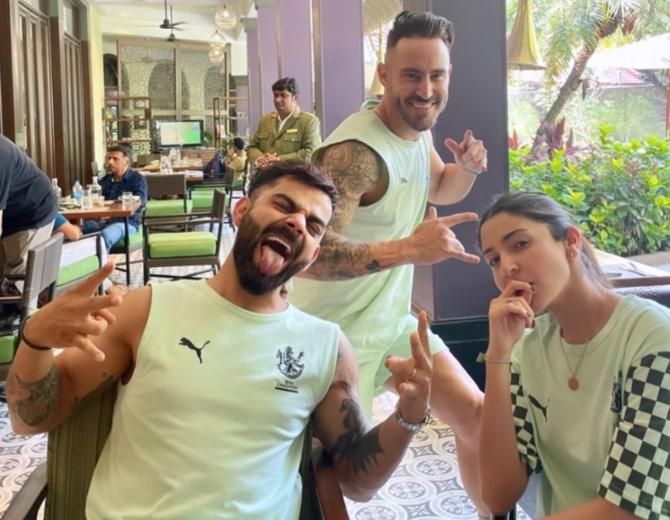 The camaraderie between Royal Challengers Bangalore Captain Faf du Plessis, Virat Kohli and Mrs Kohli is not limited to just spending time together. The trio also share inside jokes, indicating a deep friendship.
Anushka Sharma joined in the banter the other day with Virat and Faf by creating a goofy band called Fresh Lime Soda.
The trio, who all sported matching green shirts, posed for a picture, which Faf shared on Instagram, captioning it 'Team Green'.
Anushka, came up with the band name and posted it on her social media handle, leaving fans in stitches.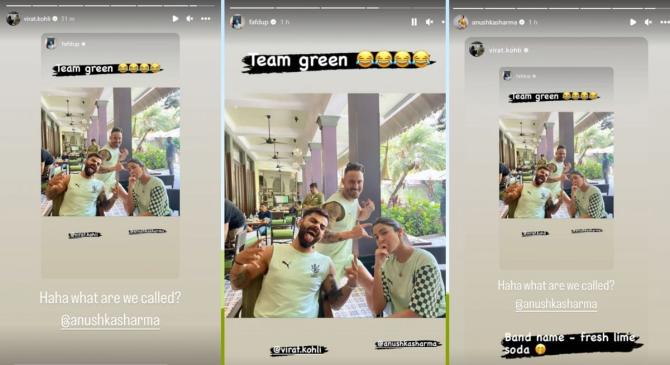 As part of its 'Go Green' initiative, RCB donated a sapling to the visiting team during their last game.
RCB's home games at Bengaluru's M Chinnaswamy stadium are also powered by solar and wind energy to offset their carbon footprint.
Anushka, who is a vegetarian, is an advocate for climate change and was named PETA's Hottest Vegetarian Celebrity in 2015. She also received the PETA Person of the Year Award in 2017.