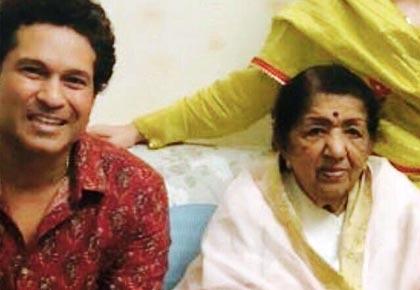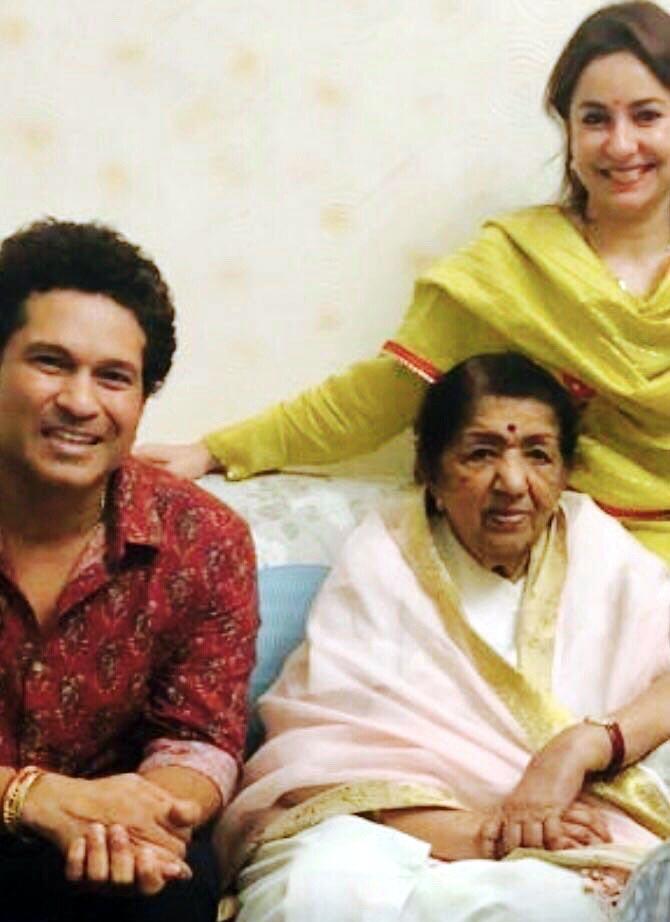 Sunday's IPL final between the Chennai Super Kings and the Sunrisers Hyderabad was a memorable one for Sachin Tendulkar.
Tendulkar and his wife Dr Anjali Tendulkar watched the title clash, which CSK won by 8 wickets, with the legendary Lata Mangeshkar at her Mumbai home.
'The IPL ended on a high note ... a great final between CSK vs SRH. Watching it with @mangeshkarlata Didi at her place made it even more special,' Tendulkar tweeted.
Latadidi was delighted to spend the evening with Sachin, who she said, was visiting her home after a long time.
'Namaskar. Kal bahut dinon ke baad hamare ghar Bharat Ratna Sachin Tendulkar aur unki patni Anjali padhaare. hum sabne saath baithke kal final match ka anand uthaaya. (Namaskar. Yesterday, after a long time, Bharat Ratna Sachin Tendulkar and his wife Anjali visited our place. We all enjoyed the final together),' the singing legend -- herself a Bharat Ratna -- tweeted.
Tendulkar shares a close bond with Mangeshkar whom he considers his 'mother'.
'She used to bless me like a mother whenever I went to her. I am like her son,' Sachin has said in the past.
'When I used to travel to play cricket abroad, I used to listen to music, especially songs sung by Lata Didi. You have been my silent companion.'
Latadidi is a passionate cricket fan and owns an apartment in St John's Wood, close to the Lord's cricket ground.
A huge fan of Sachin's game, she noted after he retired, 'I wonder what cricket would be like after Sachin! Mujhe bahot dukh ho raha hai (I feel very sad.'
'According to me Sachin is cricket,and cricket is Sachin.'