'Whenever he batted he wanted to show he is the boss and when he had the ball, it was the same thing.'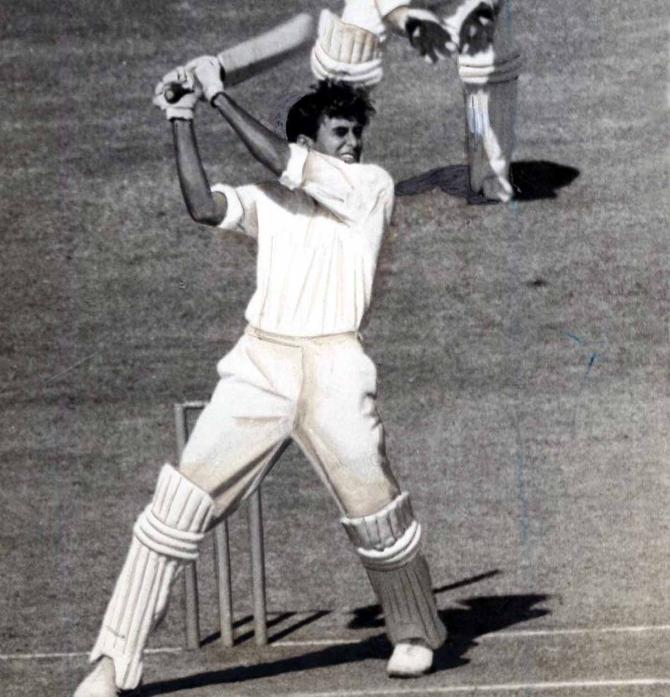 Salim Durani, 88, passed away on Sunday. The Kabul-born Durani, who played 29 Tests from 1960 to 1973, was a star player for India with both bat and ball in Test cricket.
He was hugely popular during the 1960s and early 1970s -- for his ability to hit sixes on spectators's demand.
Durani scored 1,202 runs in 29 Tests, with one century and seven fifties, while picking up 75 wickets with three five-wicket hauls.
He played a major role in India's home Test series win against England in 1962/1963 with 23 wickets in the series, while he dismissed the dangerous duo of Clive Lloyd and Gary Sobers to bowl India to a famous victory against the West Indies in Port of Spain in 1971.
Batting great Gundappa Vishwanath was at a loss for words when he heard about his former team-mate Durani's passing. He recalled how Durani had supported him during the fifth Test against England in 1972-1973 as the duo put on 150 runs for the fifth wicket.
Viswanath went on to get his second Test century while Durani made 73 in what turned out to be his final Test match.
Speaking to Rediff.com's Harish Kotian, Viswanath recalled memories of the tall and handsome Durani, who he believes would have been a big star in today's T20 era.
"It is very sad news, particularly for me, and, of course, for the whole cricketing fraternity. It is a great loss for world cricket. He was a genius, a great human being and a great entertainer.
What we see in T20 cricket today, he played his cricket like that in those days. Even in Test cricket, he entertained the fans.
When the crowd shouted for a six, he used to oblige. He was an impact player.
I am feeling very, very, sad today. So many matches we played together and played against each other.
It was always great fun playing cricket with him or against him.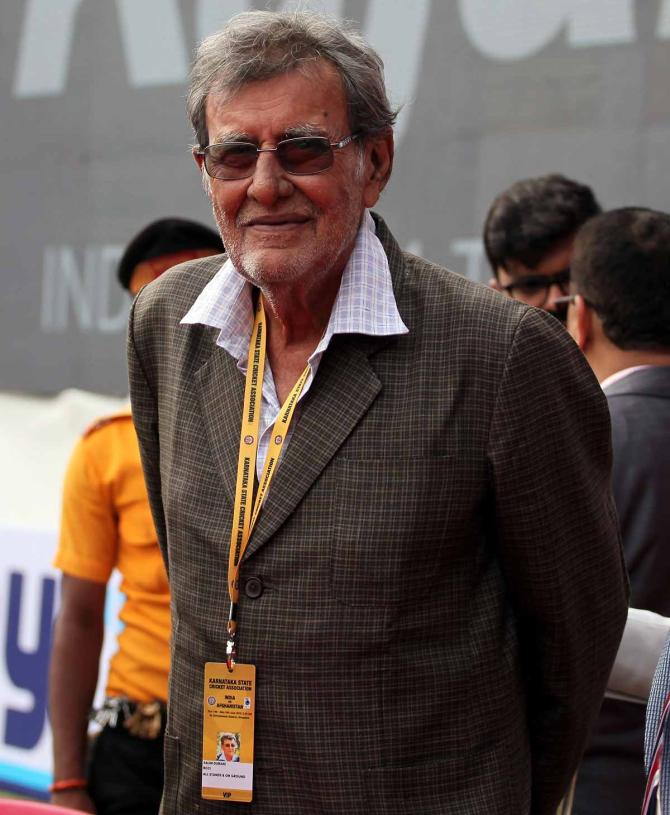 "We had a big partnership (150 runs for the fifth wicket) against England in the (fifth) Test match in the 1972-1973 series (at the Brabourne stadium in Mumbai). That was my second hundred in Test cricket.
I remember it because I had scored a century on debut and till then all the Indians who had hit a century on debut they didn't hit another hundred so I managed to break that hoodoo.
When I scored that century, Salim Durani was at the other end. I will never forget the big partnership we had, he gave me good support.
As a bowler, he was the hardest bowler I ever faced. You can't just imagine. He had a lazy action so you wouldn't think he would extract so much bounce and spin from the pitch, it was unbelievable.
He was a genuine person, I have never seen anyone like him. He had a heart of gold.
I knew he was not keeping well in the last few years. I wouldn't say he was very, very, old, but he was amongst the oldest cricketers who were living."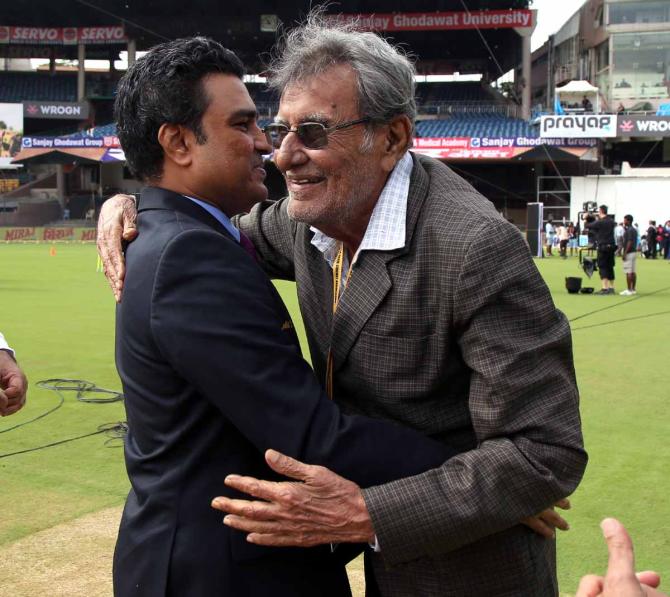 "Whenever we played together he used to tell me 'Always play your natural game. You have so much ability, play without fear'. That was the advice he gave me when I started playing against fast bowlers.
He played with a free mind. He always used to tell me that I have everything in my batting, that I was a very, very, good player and if I played my natural game I would always come out with flying colours. I will never forget those words.
Salim Durani was a very dominant player. Whenever he batted he wanted to show he is the boss and when he had the ball, it was the same thing.
He always had this attitude as the bowler that he will always get the batter out, no matter who he is bowling to. That was the confidence he always had as a cricketer.
He was a darling of the crowd. He was very handsome as well, he was tall and had lovely eyes. He was a very elegant player, he had his own charm and his own style on the field as well.
He looked lazy, but he knew what he was doing.
In today's times he would have been a star. Today is a sad day for cricket, it is a big loss for the sport."