There is a more authentic Indian cricket connection to Afghanistan, says Gulu Ezekiel, and that is through the family roots of Iftikhar Ali Khan, the Nawab of Pataudi.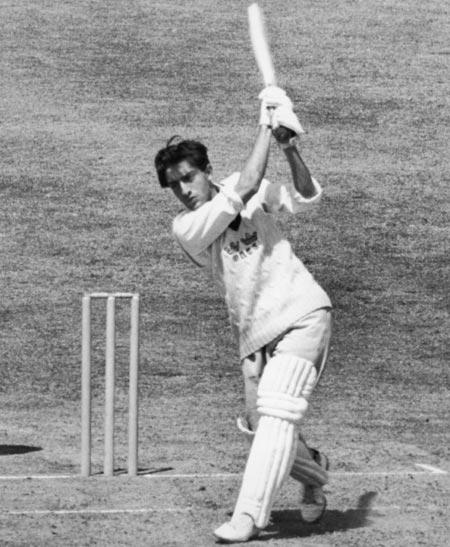 IMAGE: Mansur Ali Khan Pataudi in action for Oxford against Surrey at the Oval, June 1961. Photograph: Dennis Oulds/Central Press/Getty Images
With Afghanistan being granted Test status by the International Cricket Council last week, links are being drawn between Indian cricket and Afghanistan.
The most obvious are the Afghanistan coach, former India Test opener Lalchand Rajput and the Greater Noida Sport Complex Ground in Uttar Pradesh having been granted to the Afghans by the BCCI as their home ground.
For decades now it has been accepted that the only Test cricketer born in Afghanistan was the dashing all-rounder Salim Durrani who played 29 Tests for India in the 1960s and 1970s.
All cricket reference books and Web sites list Durrani as being born in Kabul on December 11, 1934.
But this is a myth that Durani himself has sought to dispel in numerous interviews over the years.
In fact, the Afghan link goes back one generation -- to his cricketer father.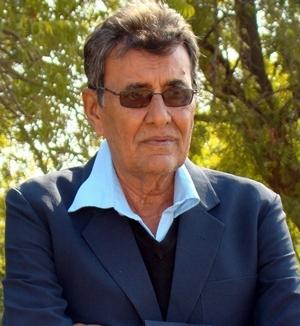 According to Salim Durrani his grandparents, originally from Karachi, settled in Kabul, Afghanistan's capital, where they ran a dry fruits business and where his father Abdul Aziz Durrani was born in 1905.
Abdul Aziz, a wicket-keeper who played one unofficial Test in Kolkata in 1935-1936 against Jack Ryder's Australian XI, was part of the Nawanagar Ranji Trophy winning team (opening the batting with Vinoo Mankad) in 1936-1937 and became a famed coach after moving to Pakistan post Partition in 1947, leaving his family behind.
Salim Durrani has stated he was born 'under the open skies' when his mother went into labour and gave birth while they were travelling in a camel caravan from Kabul to Karachi, somewhere near the Khyber Pass, but definitely not in Kabul.
However, there is a more authentic Indian cricket connection to Afghanistan and that is through the family roots of Iftikhar Ali Khan, the Nawab of Pataudi, who played Test cricket for both England and India in the 1930s and 1940s and his famed son, the late Mansur Ali Khan 'Pataudi'.
As per family lore, their forefather Salamat Khan arrived in India from Afghanistan in 1480 during the reign of Bahlul Khan Lodi, the founder of the Lodi dynasty of the Delhi Sultanate and the chief of the Pasthun Lodi tribe of Afghanistan.
A mass migration of Afghans to India occurred during this period.
Salamat and family, famed horsemen, were chosen by Bahlul to quell the Mevati tribe.
Bahlul's grandson Ibrahim Lodi was killed in the first battle of Panipat in 1527 by Babur of Kabul, ending the Lodi empire and establishing Mughal rule in India.