It was nothing unexpected.
Much before the Board of Control for Cricket in India came out with its probe panel report, many were aware what was coming.
The two-member panel, comprising former high court judges T Jayaram Chouta and R Balasubramanian, submitted its report to the BCCI's Working Committee, ahead of its meeting in Kolkata on Sunday.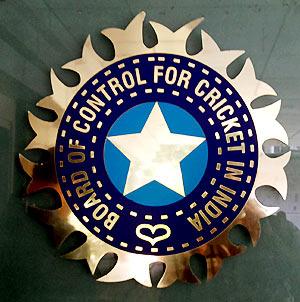 Therefore, when the board announced that the panel handed out clean chits to some IPL owners in the spot-fixing scandal, not many were surprised.
In fact, there were many veteran commentators and writers who toed the board's line, going to the extent of accusing the police of not pressing the charges.
The two former judges found no evidence of any wrongdoing against N Srinivasan, Chennai Super Kings and India Cements, or for that matter Raj Kundra and Rajasthan Royals.
This cleared the decks for Srinivasan to return as the BCCI president, which was a mere formality in any case.
So far so good.
But a day later voices were being raised, from various quarters at that, with the board coming under sharp attack for not taking police inputs before completing its 'hasty' investigations.
The cricketing authority faced the heat for not waiting for the police reports before completing its probe.
As expected, the BCCI defended the report of its probe panel.
"I think we can't depend on police report as we had already constituted a commission and whatever the commission said is final," said BCCI vice-president Niranjan Shah.
"I think BCCI can't do anything about it (on reports that Mumbai police didn't co-operate with panel) as we have no control over it. So, we have to live with whatever material that is available to us," he added.
But all the explanations from the board fell in deaf ears.
The Sports Ministry made it clear that it does not give much importance to the verdict and would rather wait for the police investigations to get over.
There were fresh calls for the board to be brought under RTI ambit, considering the haste in which the probe was completed.
"There is no other alternative. It is time to make BCCI functioning more transparent and it can be done through RTI," opined former Indian cricketer-turned-politician Kirti Azad.
"The government has to intervene and bring BCCI under the RTI," he added.
Should the BCCI have waited for the police report?
Did the board act in haste in the spot-fixing probe?
Shouldn't the board be more accountable?
Is it time for the BCCI to be brought under the RTI?
Photograph: Harish Kotian/Rediff.com