The Board of Control for Cricket in India may have given a clean chit to Rajasthan Royals co-owner Raj Kundra and N Srinivasan's son-in-law Gurunath Meiyappan in the IPL spot-fixing scandal, but for both the Delhi and Mumbai police, the BCCI report is nothing but 'a piece of paper' which will have no bearing on their case. It is the trial before the court based on the police investigation which will be final.
The BCCI committee which was constituted to look into the role of Meiyappan and Kundra in connection with the betting scandal had said that there was no evidence to show their involvement and a clean chit was given to both. The report will now be tabled and a final decision on the matter will be taken by the BCCI.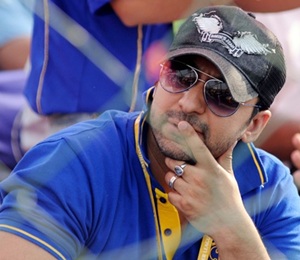 The report comes at a time when the trial in the case against these persons has not even commenced, and both the Delhi and Mumbai police are conducting separate investigations under Section 154 of the Code of Criminal Procedural Code, making it a statutory inquiry. However, the nature of the BCCI's inquiry is not statutory and hence has no bearing in a court or even in the police inquiry.
Sources in both the police teams told rediff.com that the BCCI inquiry is something that was conducted for their own satisfaction. "While it may help them decide their internal matters, it does not interfere with our probe. We have filed our cases after having reasonable information under the CrPC following which we went ahead and registered a First Information Report.
"A final report under Section 173 of the CrPC will be filed by us once our investigation is completed after which the case will go up before the court for trial. The BCCI may quote its report before the court, but it will not be considered. They may do so for their own satisfaction, but it has no bearing what so ever under the provisions of law."
The police go on to explain why a BCCI inquiry of this nature has no bearing under law. "First and foremost it is an internal committee which was formed. They had asked two retired judges to probe the matter, but it is not a commission instituted under the Commission of Inquiry Act. This would mean they depend on some statements by members to put out their report. This commission does not have the power to summon an accused out on bail or even witnesses. Hence the findings they have put out is based on internal investigations. The police too have not been called to be a part of this inquiry and this largely because they do not have the powers to summon the investigators.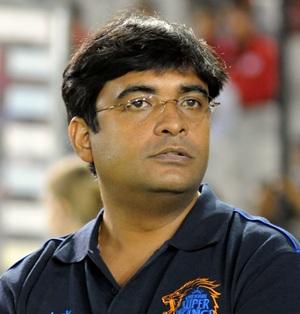 "Normally even the courts don't consider such internal inquiry reports, unlike one which has been put out by a commission under the Commission of Inquiry Act."
Image: Rak Kundra (above) and Gurunath Meiyappan
Photograph: BCCI and Sahil Salvi