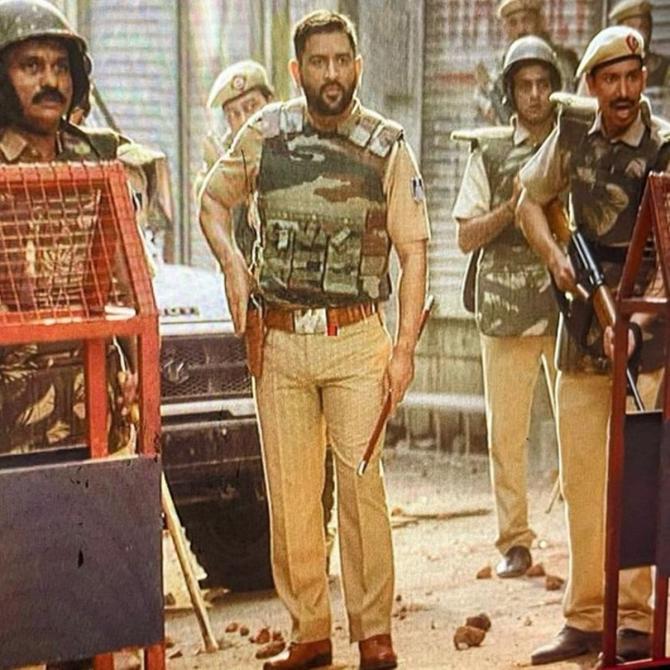 Mahendra Singh Dhoni has been many things in his life -- a ticket collector for the Indian Railways, a officer with the Territorial Army, an advertising brand whose lustre refuses to dim two years after his retirement, and, of course, a bona fide 21st century cricket legend.
But cop?
A sneak preview of a coming ad features Mahi as a cop.
'Thala looks sexy in police uniform', cooed one MSD fan.
'He looks perfect in any male leading role', warbled another.
One fan even demanded that Dhoni be cast in Singham 3!