Out-of-form India opener Shikhar Dhawan had an injury scare as he rushed straight to the hospital after the team landed in Kolkata for the third and final ODI against England on January 22.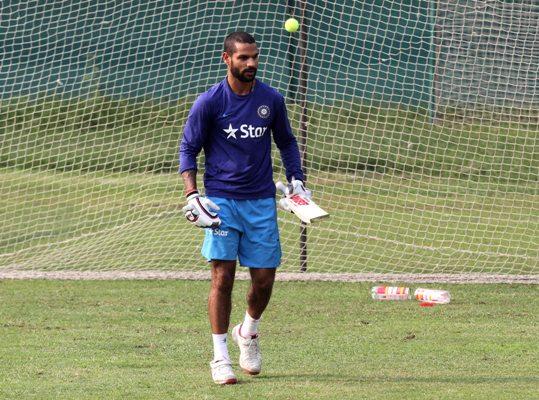 According to sources, Dhawan has some 'issues' on his left thumb that had sustained a minor fracture after the second Test versus New Zealand in October.
"He went to consult in the radiology department and was there for more than an hour," a local official said.
Having failed in both the ODIs with scores of 1 and 11, Dhawan's spot is already in question with the likes of Ajinkya Rahane warming the bench.
Now with the injury concern, it remains to be seen whether he makes the cut for the final ODI and keeps his place intact in the upcoming Champions Trophy, where he was adjudged Player-of-the-Series in the team's triumph in 2013.
ODI cricket action will return to the Eden after two years with Rohit Sharma's world record 264 fresh in the memory.
Sharma's epic knock powered India to 404/5 in the last ODI as India beat Sri Lanka by 153 runs on November 13, 2014.
The CAB also announced that Mahendra Singh Dhoni, who has relinquished captaincy in the limited overs will be handed a crystal Swarovski memento in a felicitation.
Image: Shikhar Dhawan
Photograph: Solaris Images